A Sad Farewell
In the wise words of Clow Reed (Cardcaptors dub); 'Summer is almost over. The seasons change just like the passing of time. We all have our destiny and then we must move on. That's the way it is and has always been'. Insert serious voice and dramatic music.
& alas, it is time to say goodbye to Naruto! I'm happy to admit that I never was nor am the biggest fan. I stopped watching the anime years ago and I read the manga chapters really quickly and forget parts of the plot. But when I think back to my teenage years, Naruto was always there!
 I decided to pay homage to Naruto by drawing timeskip Naruto. Yes my drawing does not match Kishimoto's sketches for the final film, thankfully..
Ayo! GG!* Lanky Naruto!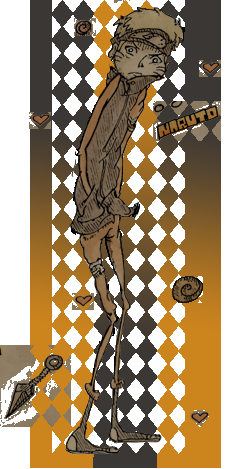 *K-Pop reference..
Oh my god, I have the sudden urge to illustrate all of the SNSD members with matching outfits, but do I include Jessica or not? #9
I've just read the penultimate chapter (so good!) & since finishing that, the last ever chapter of Naruto has been uploaded (!!!!!!!).
Here I go, wish me luck (so dramatic). (゚´Д`゚)゚