"When women are depressed, they eat or go shopping. Men invade another country. It's a whole different way of thinking." ~
Elayne Boosler
I wonder why have I turned so lazy and weird (Yes, I can sense temporary changes in me!) these days. 
Blame it on the recently concluded celebrations which we still are trying to get through, blame it on all the misinterpreted conversations, on the dreadful mood swings or whatever!
The present phase is, if I try to jot down , a  phase when I've never hated the telephones so much before and neither have I loved the television so much before.
In these creepy times, I receive a mail from Swati, 
Indiblogger
congratulating me on winning the Flipkart voucher and notifying me of my eGift voucher's pin.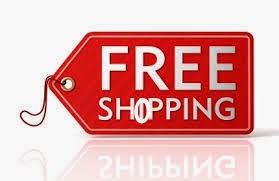 Bliss it is!Indescribable.And now I understand,why women have always considered shopping as a solution to their worst veins.Indeed,it works wonders!