As an anything-Japanese-fangirl, I'm so excited to share with you guys my shopping experience, tour, and of course, shopping haul in Miniso, SM City East Ortigas branch! I noticed Miniso is going all out with their store openings in different SM Malls to cater customers in the metro. They had their Grand Launch at Robinsons Place Manila followed by SM Mall branches. I was invited in SM San Lazaro and SM Manila but due to unexpected circumstances I wasn't able to attend. And now, I really did my best and fixed my schedule so I can visit the store.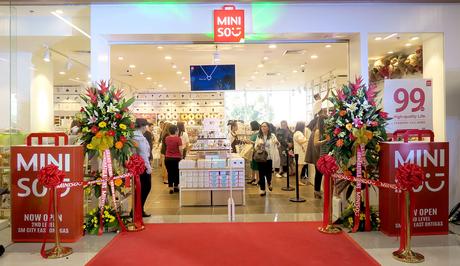 Miniso SM City East Ortigas
If this is your first time to hear about Miniso, their headquarter is in Tokyo and founded by Miyake Jyunya (chief designer) and Ye Guofu (Chinese Entrepreneur).With 1,400 stores around the world, Miniso aims to provide customers with quality, creative yet low-price products. Over 80% of the brand's product designs originated from Japan, Korea, Singapore, Malaysia, China, and other countries.
Here are some of the products that you can find in the store.
I made a vlog for you guys, for more details I suggest you to go watch it!
Please don't forget to LIKE and SUBSCRIBE! That will mean a lot to me and my channel 🙂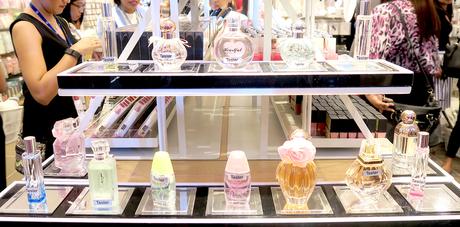 Perfumes! They are perfect as gifts this coming Christmas. They have wide selection and love the luxurious look and feel of each bottle.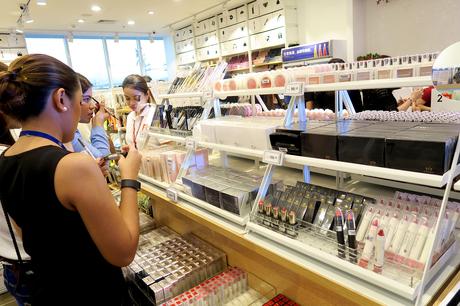 Makeups, Skincare, and Beauty Tools!
I'm planning to do a Miniso Makeup Haul next! I just saw in their Instagram page that they are opening a branch here in SM Southmall (Hello south peeps! Rejoice!!!) and I would love to shop for makeups this time since a lot of you guys requested for it and maybe do a makeup look using Miniso Makeup products. What do you think?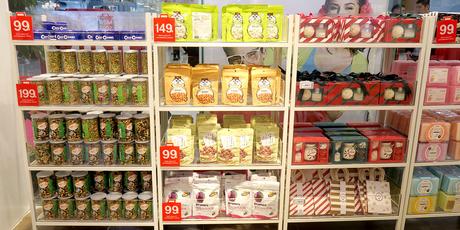 Food and Drink | Health and Beauty
Of course we all love food. You can find snacks and drinks in one area. They also have healthy selections and beauty essentials. All starts at P99.00!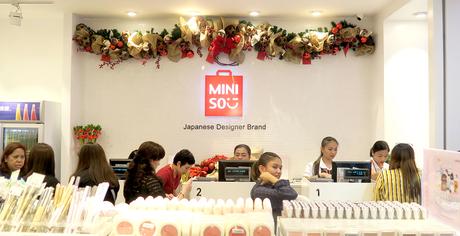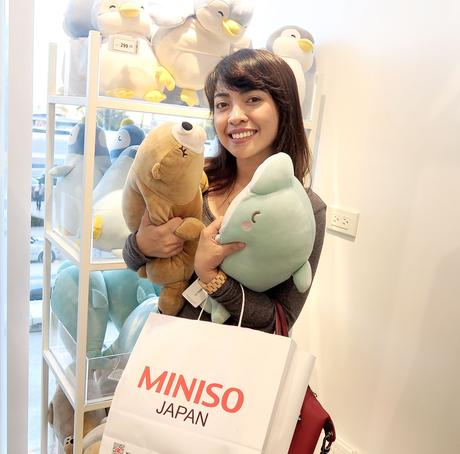 Stuff Toys!
We bought one for a god child's birthday! Starts at P199.00 only. Great quality for the price, you will not regret buying for your kids!
MINISO HAUL
The fun part! My haul! I honestly wanna come back soon as I have a long list of items to buy in Miniso on my next visit. So here is the first installment and expect another haul in the coming weeks!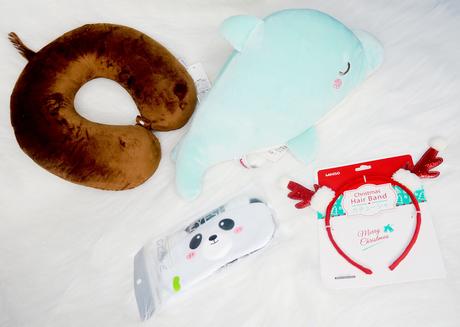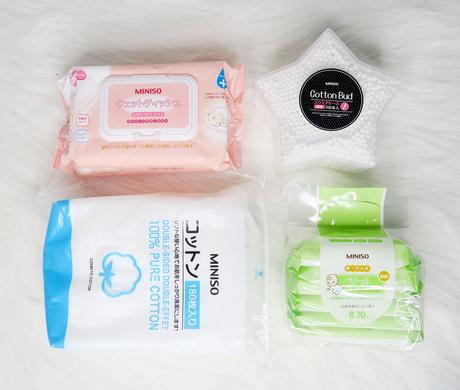 My everyday essentials
I highly recommend these guys. I love the cotton pads! Doesn't break or tear when used for removing eye and face makeup. The wet wipes are also good quality and not scented, perfect for people with sensitive nose and not a fan of scented wipes. The Travel Wet Wipes Pack is only P99.00 / 6 packs, super "sulit" purchase. The cotton buds are nice too plus I will reuse that Star Shape container. Everything in the photo above is P99.00 each only!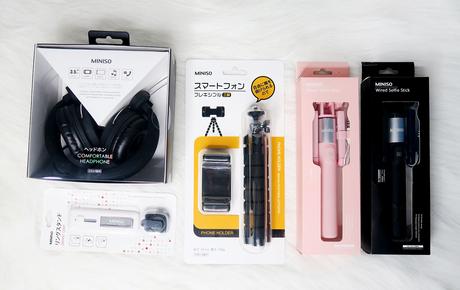 Digital Accessories
You can find tons of digital accessories and gadgets in Miniso. Portable electric fans start at P349.00 only. Their bluetooth speakers are the bomb! Good quality and design for only P700.00 and above.
Headphones - P349.00
Smart Grip for Mobile Phones - P99.00
Phone Holder (for my vlogging camera) - P99.00
Selfie Stick (pink and black) - P199.00 each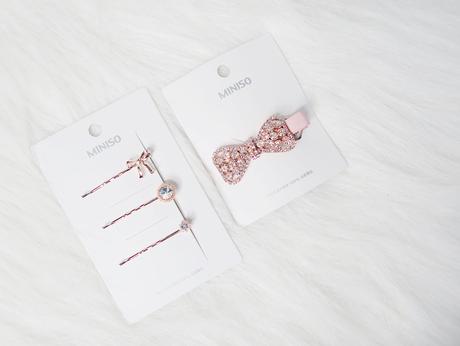 Hair Accessories | Jewelry Series
I believe there are two shelves with hair accessories and jewelries! I got each for P99.00 only.
I spent P1,936.00 for 15 items in total! That's crazy right? I have more items I wanna buy so I'll be coming back soon. I enjoyed shopping in Miniso. They have quality items yet very affordable. It's more like the normal japan stores that we already have here in the country but they are the "upgraded" version. I can't wait for them to open in SM Southmall and SM City Sucat! Hey south friends, our voices were heard!
Let me know your favorite item from my haul! More items and event cover on the video above so don't forget to watch it!
For more details you can visit and follow Miniso Philippines on these pages.