Friends, I made it to Day3! I can't help not to sing 
¯
Raindrops
C
Keep Falling On My Head
¯
^
Oh c'mon rain, you don't have to fetch me to church.  
I don't like wet feet
P
Today, we brought our own mono-block chairs to have a comfortable seat. During this season, everyone here does the same thing. Choir members were a group of mom's I believe! Making their bodies sway a bit while singing, only shows how much they love serving. The priest reiterated how bad he felt for the political rival over President Noynoy Aquino, Justice Secretary Leila de Lima, Justice Renato Corona and Former President Gloria Macapagal Arroyo. However, Filipino's are no longer concerned as to what government officials are into. Nowadays, typical families only worry about the food on their plate, education for their kids, and regular job to sustain their living. Issues behind, they no longer care much! Towards the end, we only have one God, One Belief, One Nation, One Country, and there's no good we can get out of fighting.
I did finished Day3 eating our traditional Suman and Bibingka. Yum..yum..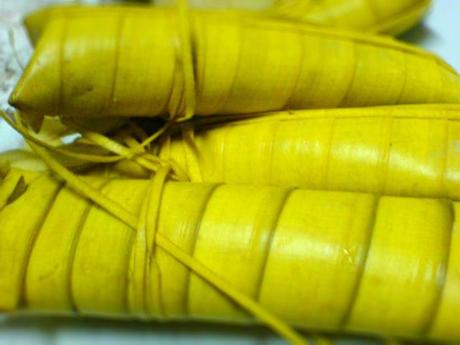 Suman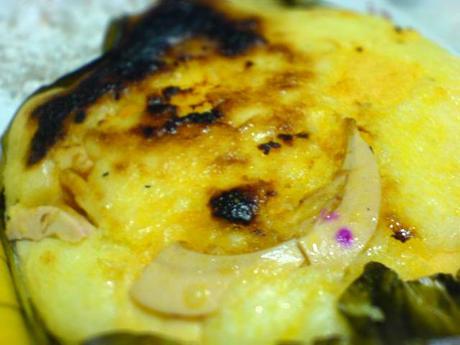 Special Bibingka