Hooray! It's my nephew's 1st month Birthday which doubles the excitement while heading to our 6th day dawn mass. I'm getting dizzy guys and needs an extra doze of caffeine.  Its nice to see familiar faces since Day1 while looking around, knowing very well how hard they try in completing the 9days novena.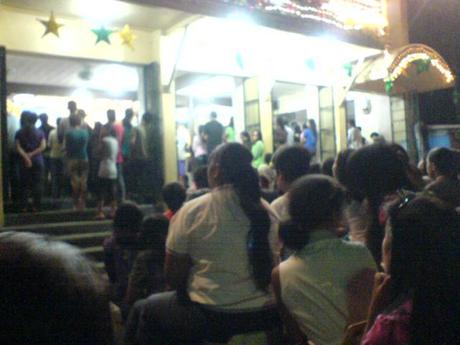 Outside crowd
Prayers for today mass was intended for our countrymen that were victims of the recent Typhoon Sendong.  The photo below of the man crying for the loss of his loved one really brought me to tears.  Hoping that this little Share from my personal page would greatly Touch the hearts of everyone to somehow HELP raise funds for the people in Cagayan de Oro, Iligan, and the rest of Mindanao affected by the great flood. 
 I believe we were all Born Heroes... and Together in One Faith, we CAN Survive!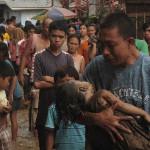 photo taken from Twitter #Sendong
Repost
: Let's 
HELP
 our fellow Filipinos! You can send donations through 
RED CROSS
 via 
SMS
.  Just text 
RED <AMOUNT> 5/25/50/100/300/500/1000 and SEND to 2889 for GLOBE or 4143 for SMART subscribers.