I already own two Sophie Martin lippies from the J'adore collection: summer pink and velvet nude. I love the two, especially Velvet Nude. Color pay-off is great considering the price and it doesn't look cheap on the lips, so I figured I'll buy another one.
I got Sophie Martin in Mango Peach.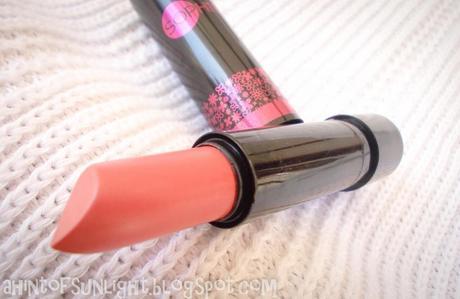 People has compared this to velvet nude, the color that I loved, except this one is more peachy. Peach is a color that I find easy to work with so I thought this lippie would also work for me.
Texture:Sophie Martin in Mango Peach is not matte. It's creamy but feels a bit dry. It feels dry upon application and can be drying. This one is really hard to wear whenever I'm having chapped lips. Whenever my lips are in its dry and chapped state, I feel like this lippie just sits on top of them and slowly settles at the cracks, making them more visible. It's such a trouble distributing it evenly across my lips. If I'm not careful, it can look messy. Velvet Nude and Summer Pink does otherwise. They are creamy-matte, but they're so opaque that they actually cover up the chappiness of my lips. Mango peach is not as opaque.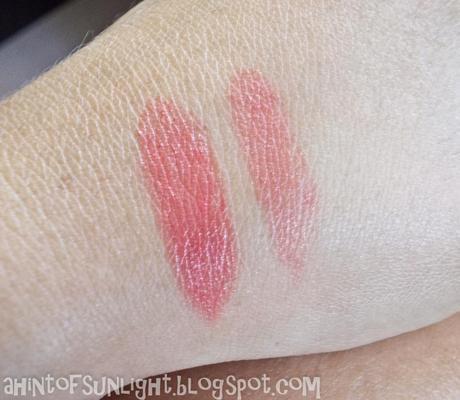 Left: swatched 3x. Right, swatch once
Packaging:Sophie Martin in Mango Peach comes in a black plastic tube with a pretty pink print that eventually fades. The color of the lipstick is found at the bottom and often times, it's hard to tell which one is which because the lettering is really small.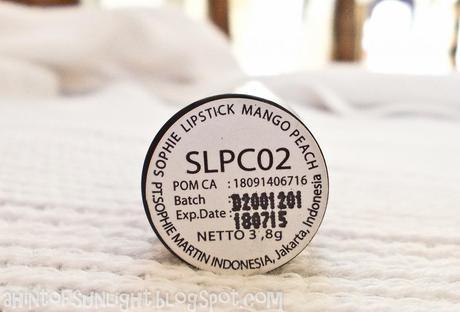 The cap comes off every now and then, and that's a big minus for me. But considering the price of this lipstick, I wouldn't really complain.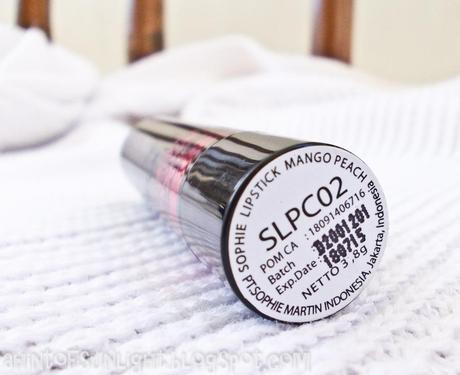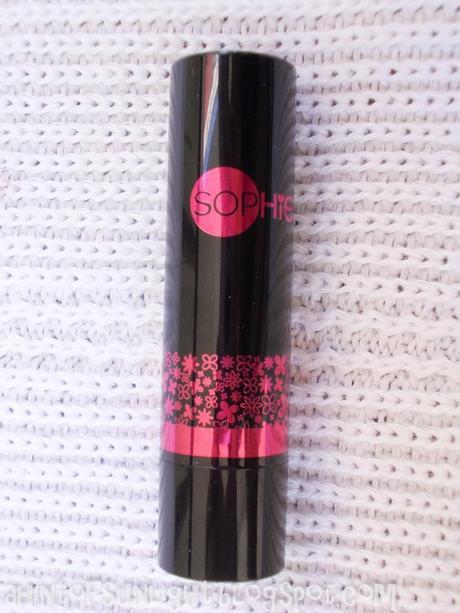 Smell:It's weird how this smells differently from Velvet Nude and Summer Pink. The two had a subtle sweet smell, but this one just smells like plastic. Not overwhelmingly unpleasant, but it's not something that I like too.   
Color:To me the color looks kinda peachy red. I thought it was just me but when I asked a boardmate what color I was wearing on my lips, she said the color looks red for her. I wanted a soft peachy lipstick when I bought this so I was initially disappointed with how the color turned out. Later I realized that it's more comfortable to think of it as a red lipstick. Now I have a red lipstick that I can wear during the day! Yipee!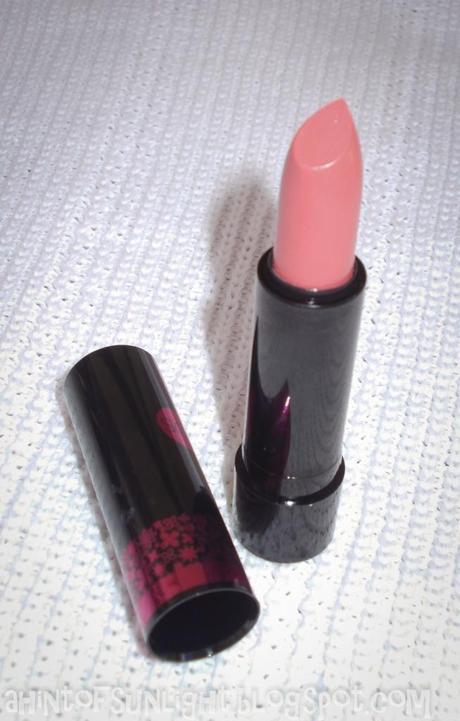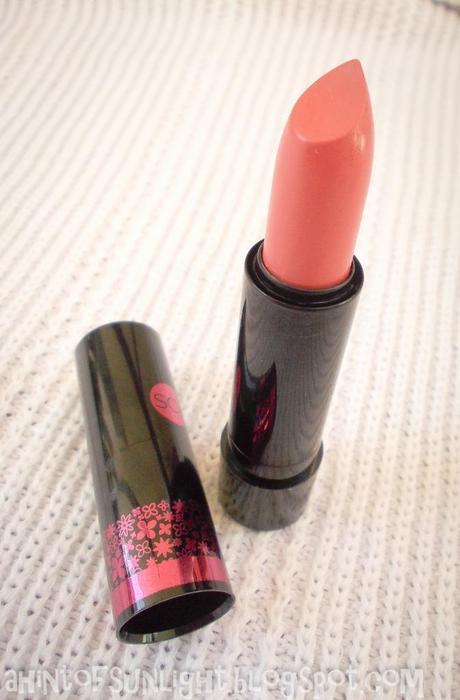 left: with flash. right: without flash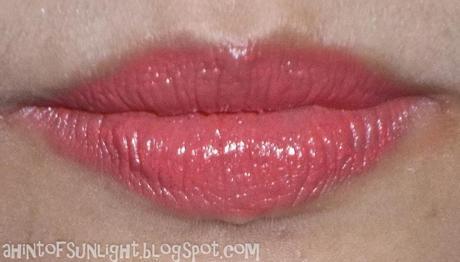 Sophie Martin in Mango Peach lip swatchYou can't really tell with this lip swatch but it's peachy red in person. 
My Skin Tone:I am probably warm-toned. Honestly, I haven't made out my mind about that yet. I do have a lot of yellow undertone but there are times when I look pale. There are certain colors that makes me look cool too. I realized that whenever I wear violet or purple, I look a bit cool. In this picture, I am wearing a purple shirt and a beige foundation so I looked cool-toned(it's the lighting too). The color of the lipstick looked crappy.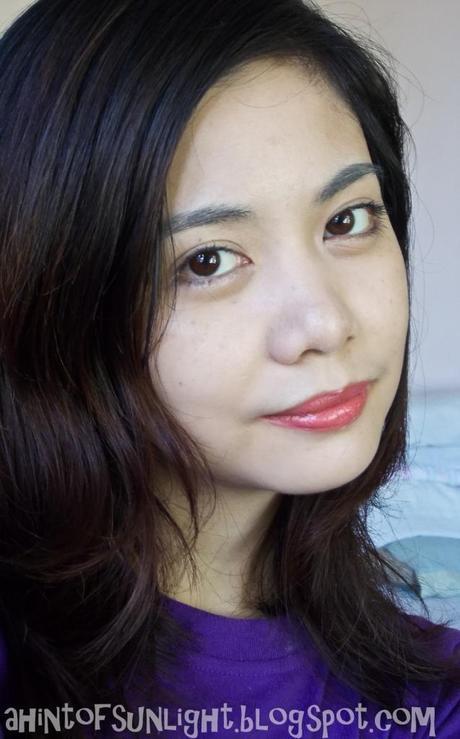 Sophie Martin in Mango Peach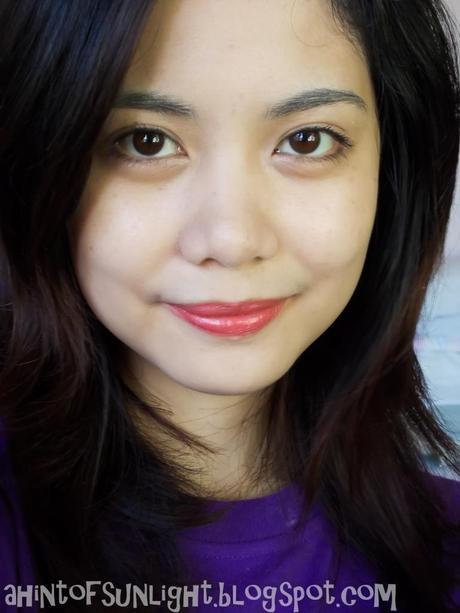 Here I looked warm-toned(because of the lighting again) and the color of the lipstick looked better.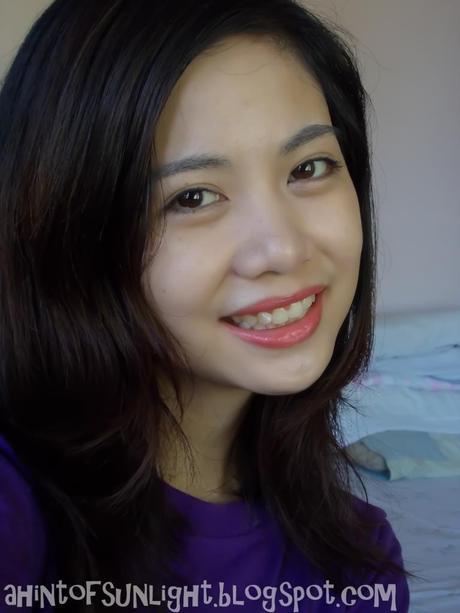 I wore this lipstick another day and I was wearing orange and I think it looks better.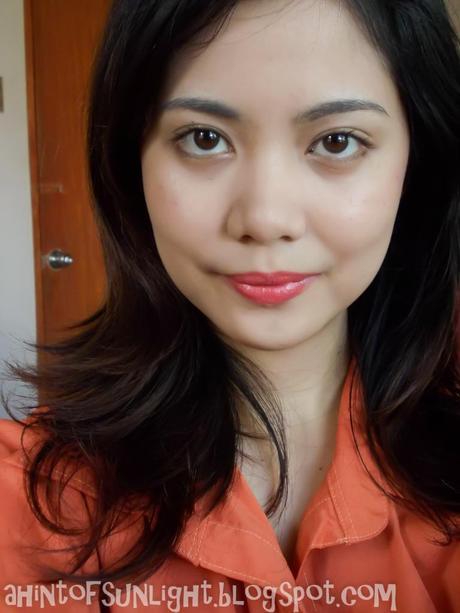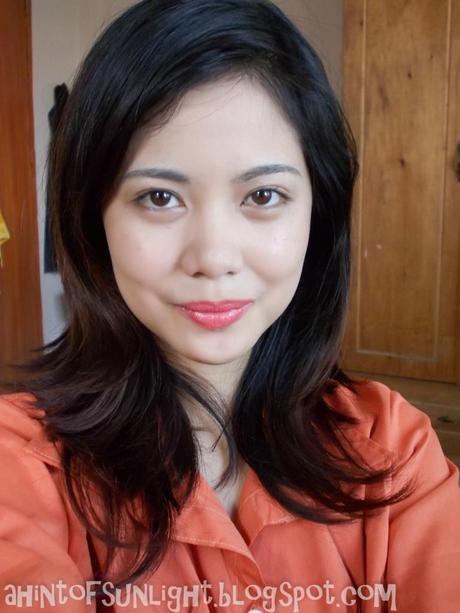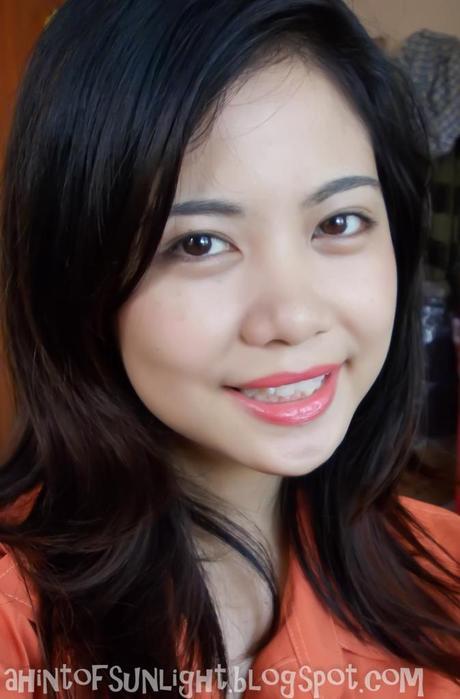 LikeAffordableNice red-peach color for daytimePigmentedGood color pay-offLasts long if ever you do get to apply it right
Dislike:Flimsy packagingHard to findOnly available in the PhilippinesFare horribly on chapped lipsSmells like plastic
Rating: 2/5
Recommend?If your lips tend to be dry and chaps a lot like mine, no. I highly recommend Velvet Nude and Summer Pink though. They perform differently.
You can read about my review about them here:Summer PinkVelvet Nude
Wore this color here.
More pictures: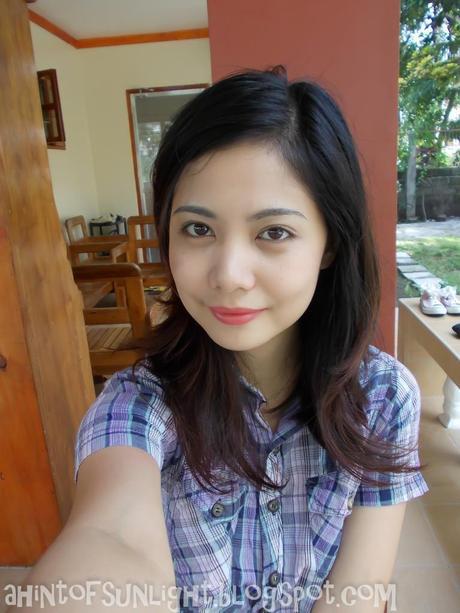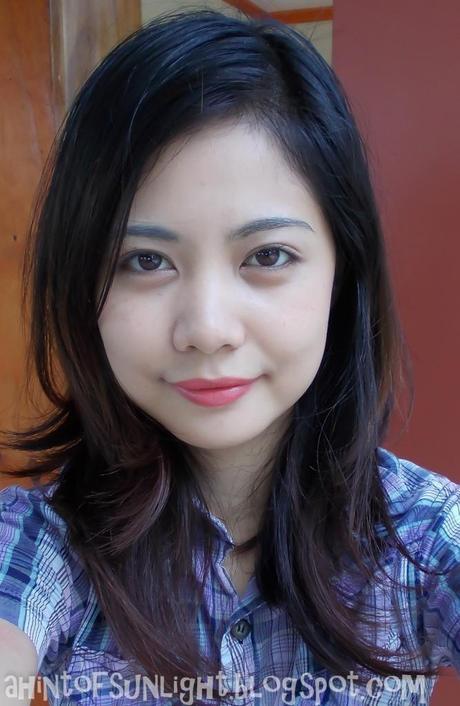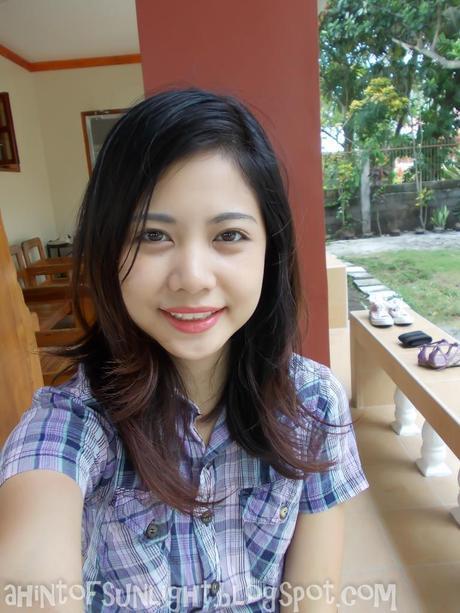 All these pictures are all for the sake of a comprehensive review. I am totally not being vain, no siree.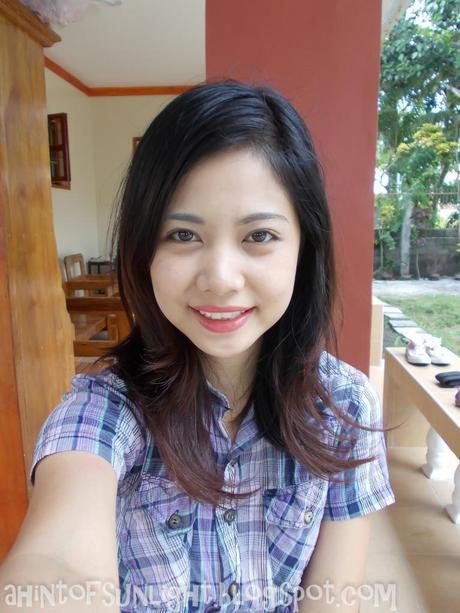 Thanks for reading my blog!