If, like me, you are pregnant and are looking for luxury, style and comfort in maternity wear then I urge you to check out the Mama range from Sotto e Sopra. Their tops are so soft, they feel like silk against your skin and they not only flatter your bump but give you a much needed sense of comfort that is so very important during pregnancy.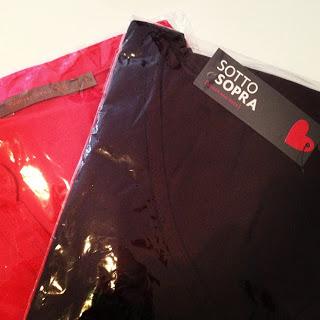 It's all in the Fabric!
The thing that makes Sotto e Sopra maternity tops so special is the material that they are made from which is Tencel, an environmentally sustainable fabric which provides a luxurious, soft silky finish on the skin, allowing it to breathe whilst offering unrestricted movement and ease in the months leading up to having a baby. The good news is that clothes made from Tencel are as easy to wash, as they are to wear and retain their color and shape wash after wash. Tencel is also resistant to wrinkles so no need to iron (a massive win in my opinion) and the tops do not ride up when worn which is so important when you have an expanding bump that you don't want to be exposing to all around you.
If you are looking for another reason why Tencel is special then watch
The Amazing Spider-Man
film where you will learn all about how Spider-Man made his webs out of Tencel and why it is so brilliant. 
Putting them to the test 
I was recently sent two of the Sotto e Sopra maternity tops to review. An eye catching hot pink Luxe Henley Shirt which I love not only for it's bright color but it's style and fit too. When I put it on it instantly brightens up my mood thanks to the color and it feels like it fits just right - not clingy, not baggy but tends to skim rather than be skin tight on my twin bump.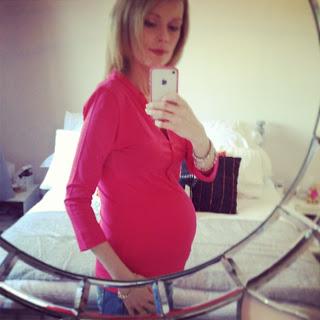 The Henley Shirt in hot pink
The other top I was sent is the Warm V Neck Long sleeve design in mulberry which is made from a heavier Tencel that is perfect for adding an extra warm layer during the colder months. It is warm but breathable and again, is so silky and soft against the skin it is a dream to wear.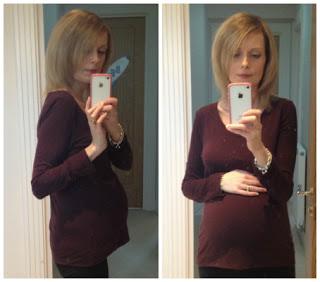 The Warm V Neck Long Sleeve top in mulberry
I have definitely put these tops to the "wash and wear" test as I have worn and washed them both many times now and they really do come up looking like new with no shrinkage or loss of shape. I love the fact that you can dress them up or down making them a maternity wardrobe essential in my opinion.
Treat your Pregnant Self
Sotto e Sopra have a selection of other styles in their Mama Maternity range which include the Luxe Gathered Neck 3/4 sleeves, Warm Scoop Neck Extra Long and Round Neck Long Sleeves tops which come in the latest 'on-trend' colours. The tops are exclusively available to purchase online, you can check out the full range here. Happy Shopping, you won't be disappointed!
*Disclaimer: I was sent two Sotto e Sopra maternity tops to review but this has in no way biased my opinion. All views and opinions expressed are my own
.