We are loving
Sip n Sound Straws
from
Flair
, the new interactive animal straw range with their cute little farmyard animals that make noises as you drink passes through them. We were sent four different animals to review which include the cow, pig, horse and sheep and the are definitely encouraging the kids to drink lots.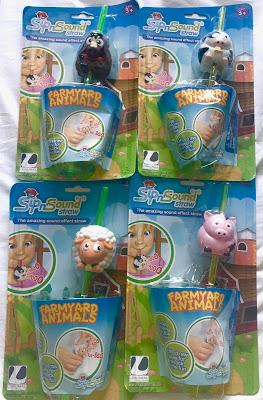 Sip n Sound Straws in Action
When I first gave the straws to the kids I didn't tell them that they made noises when they drank and their reaction was priceless with lots of laughter and giggles. The little animals also slide off the straw so you can use them as a cute little sensory toy for little ones to enjoy, not to mention the fact that you can replace the straw with another same sized one if you have a straw chewer.
Dentists have long been saying that drinking with straws has proven benefits which include stain protection, reduced exposure to fizzy drinks that could cause cavities and protection against sensitivity so these reusable Sip n Sound Straws are a brilliant tool to encourage kids to drink healthier drinks. Parents will be pleased to hear that they do have an off switch so you can stop the drinking sound if necessary but I honestly have not had to do that yet, the sound is quiet enough to be heard but not loud enough to be annoying.
Our Verdict
The kids love the Sip n Sound straws and they have upped their water drinking thanks to them. They are a great design with animals that appeal to both boys and girls and the sounds they make are very cute. I like the fact that they are dual purpose and can be used as a toy as well as attached to the straw. They are sturdy enough to withstand the threenager twin test and also get the thumbs up fro me thanks to the off switch and the reusability factor. We are all loving our little farm yard collection of straws.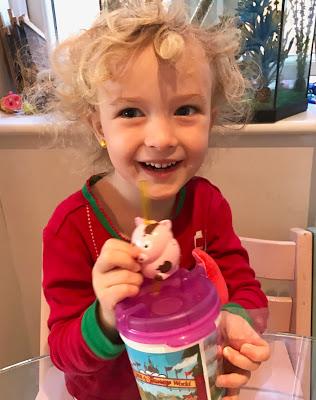 Where to Buy
Sip n Sound straws are available to buy at a number of toy retailers including
Smyths Toys
priced at £5.99 each.