As we think of places to visit and activities to do while we were in Baguio, I suddenly thought that having some adrenaline-pumping moments is a must for us. I remembered that there was a unique place here that offers such a rush that led us to this recreational establishment (nature park).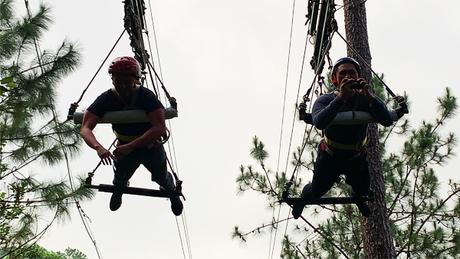 It's more scary than you think
Tree Top Adventure Baguio
is located just around
Camp John Hay
in Baguio at
Scout Hill Drive
to be more precise. 
I remember watching a free-fall ride video in the past which directed me on thinking that the next time we go up Baguio area, I should be targeting to experience that. Haha! Sounds crazy right? Well, it's "
The Hunt
" for us, adrenaline junkies. It seems the time is NOW so lets!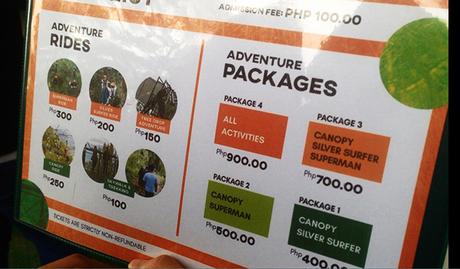 rates and packages
List of rides available:
- Superman
- Silver surfer
- Tree drop
- Canopy
- Skywalk & Trekking
So as a start, if you are planning to visit the place, make sure to ready your knees as there will be a lot of stairs and inclined areas you need to cover. As a matter of fact, there is an entrance fee worth
P100
which can already be deducted on your first ride. That hundred pesos comes with a minor hike experience that will give you an idea of what they actually offer. After passing through a bridge, you will be arriving at this holding area where you guys can finalize and compose yourselves before all the happenings (lol).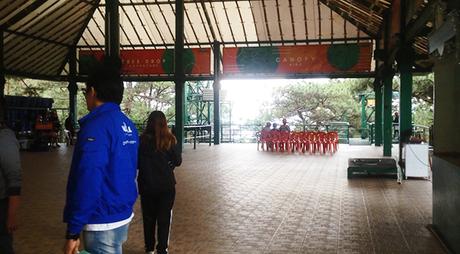 holding area
While in the holding area, there you can already see the
tree drop
structure and where the
canopy ride
starts.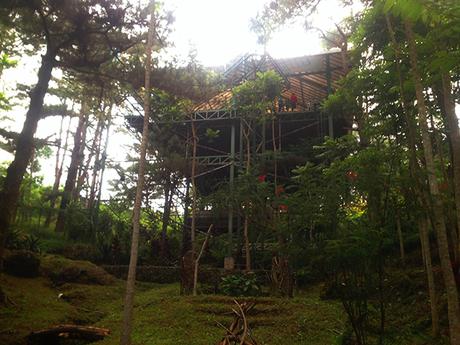 tree drop
You will literally be free-falling from a tree at tree drop while at the canopy ride, you will be gliding through the pine trees of Baguio smoothly in a relaxing phase (recommendable for families especially for the members who just want to chill).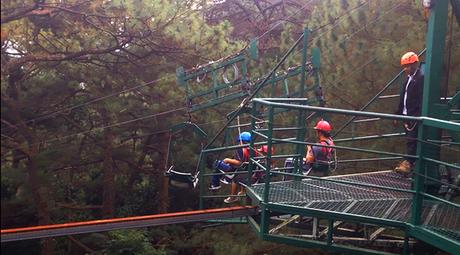 canopy ride
I was so thrilled to see the tree drop in person. It made me excited for the whole experience. But after talking with the gang, we focused and went for the superman ride as recommended by Gia. With that, we started the trek that caught us off guard. We were not expecting a trek that would make us sweat, cough, and chase our breaths before & after reaching the ride points. We were all laughing it out in the process but the good thing there is that the breathtaking views are always in sight.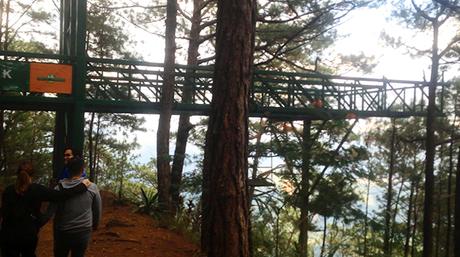 trekking with views
Along the way are the other two attractions which are the
silver surfer
and the
skywalk
cliff structure. The superman ride is at the end of the trail so we passed through them first to experience one of the core attractions they have there.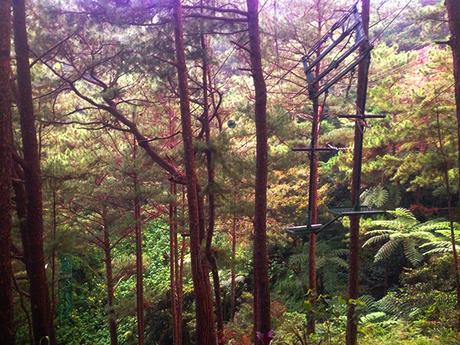 silver surfer
Well, surfing through trees has never been this easy (lol).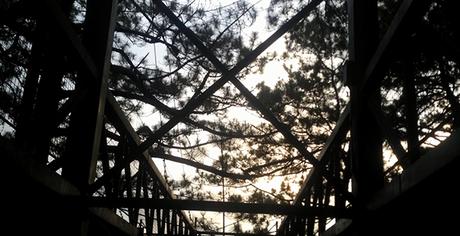 are you ready to go to the edge? - skywalk
Upon reaching the area, we waited for some minutes as there was a line present at the time. Not that long that we had our turn and here is the recorded version of our experience.
Seeing the others do it first, I was like "
It seemed slow, why are they screaming?
". But when it was our turn (
rode with Jay-Ar
), I ate all the words I just said haha! Maybe, me recording the whole thing with my mobile phone in hand just made the experience a whole lot scarier. I may have been screaming at times where I feel like my hand might just lose my grip haha!
(Video 1)
I may have underestimated the superman ride minutes before riding it but after the experience of being suspended with heights like that and back & forth, man, I just wanted others to do it as well. I expected the forward motion less scary than the backward one but I was totally wrong. The stop in between is just pure thoughts of confusion on why do we do this kind of stuff but its all worth it after.
And directly right after that, we go back uphill towards the skywalk for some rest. We were blessed to be there while the sun was setting on the horizon (sigh). What a refreshing sight to have after that head-shaking experience.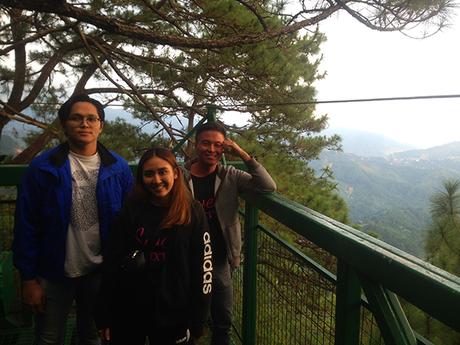 enjoying the sunset here at skywalk
It was pure Baguio feels here as the elevated structure is surrounded with pine trees giving a great view of the area.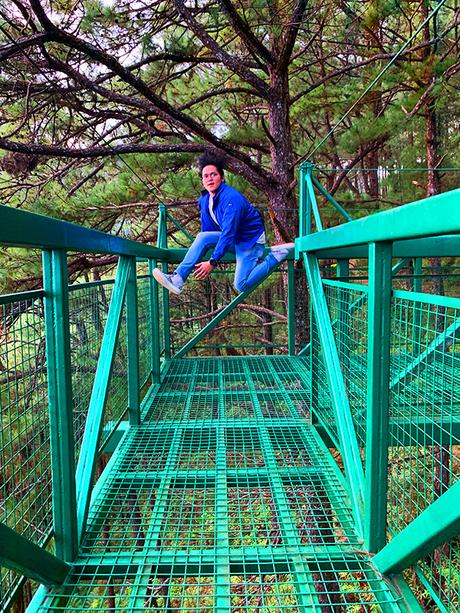 Really Philip?!
So if you are looking for a different Baguio feels and is looking for some great outdoor adventure, well, their name says it all. You just have to visit them at least once. I am excited to hear your thoughts about them.
Address:
Camp John Hay - Scout Hill Drive, Baguio City
Operating hours:
8:00 AM to 4:30 PM
Web page: 
http://www.treetopadventureph.com/
Facebook fan page: 
https://www.facebook.com/treetopadventureph/
Instagram page: 
https://www.instagram.com/treetop_ph/