I was so excited for a low-key long weekend, staying at home, no need to rush with the Easter traffic, and no need to over-indulge on Easter treats

  So I set out for relaxation, and that's exactly what I got.
Sleep ins – tick
Exercise – tick
Quality time with my husband – tick
Some indulgence – tick
Friday, I slept in, made a lovely brunch for myself and Mr. J – can't go wrong with bacon and eggs.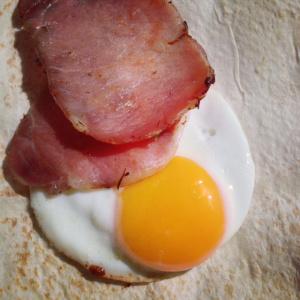 Look at that perfectly cooked egg! 

  Anyway(!)  Chillaxed, made some hot cross buns, went for a walk in the sunshine with husband and later I went to Zumba.  I *love that my classes were still held over the long weekend.  Great chance to get out there and do more to make up for the extra treats.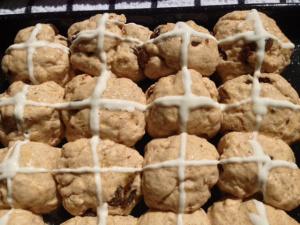 My hot cross buns were babies – the 12WBT recipe called for 15, I made 20.  So they look a little knobbly, but were even more snack friendly!  I didn't get a good 'after' pic, cause we were too busy eating them

Saturday was another sleep in, and I met a gf for chats before Samba Fitness.  Another yummy brunch, before heading out to the shops – Funny how it gets so busy over a long weekend when people can't go the day before/after (Good Fri/Easter Sun). We scored a
couple of bargains though, and I enjoyed having a leisurely tea and sharing a junior spoil at Koko Black.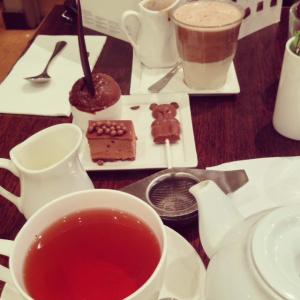 Saturday night I made pizza, even the dough(!) and we had a movie night at home.  Talk about domestic goddess; well I try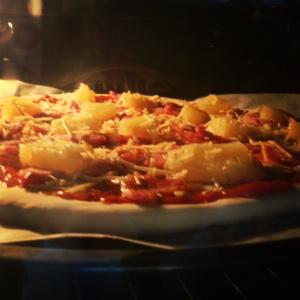 Sunday the weather was not looking to good, but I dragged Mr. J out to the Lake and we took it fairly easy, but tried to maintain a good pace for 10km.  We were a little slow while checking out the new developments on the Kingston Foreshore – pretty crazy.  Although it
was a little chilly, and threatened to rain; the temp was better for a good pace, and it stayed clear.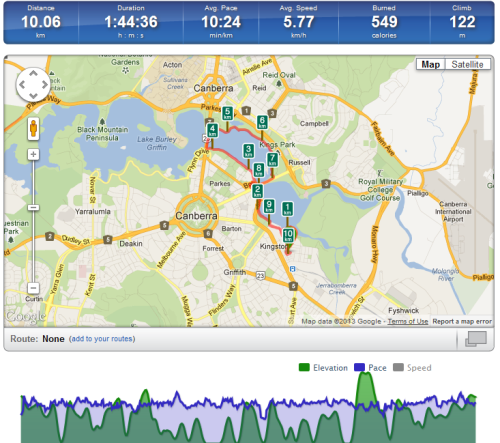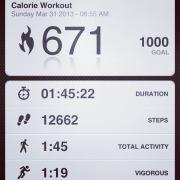 Not overly speedy, but good amount for calories burned.
Monday was more relaxation, interspersed with washing

and the threat of going back to reality (work) the next day.  Some cleaning and then Samba that night.
Farewell long weekend, see you again in June