This was one of the activities that I would never miss. It was about the #HexaExperience! November 25-27 were the dates for getting a first-hand experience of Tata Hexa, the sturdy, handsome, and powerful new vehicle from Tata Motors. And that is why I was happy to know that Tata Motors is back to give another chance of  the #HexaExperience! Because I was eager to be one of the first people in the country to test drive the all new TataHexa. It would have been an albatross to miss this opportunity. Driving any Tata Motors vehicle is always afflatus. It always brings a benign smile on my face. Driving Tata Hexa before its launch is like a dream come true.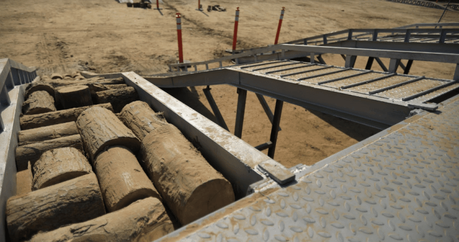 In fact, HexaExperience Centre was not the only attraction. It was like a bouquet of activities. There was a host of Tata brands coming together at the venue.  Rather, it was the right occasion to fully experience the power-packed, feature loaded and adrenaline pumped Hexa. We had not only an off-road track experience which was extraordinary but also a long on-road drive on the wheels. And then there was entertainment, shopping, a kids play area, a pet adoption zone, a dining area, and refreshments. The venue was EO Huda Gurgaon II, sector 29, Gurugram. In fact, for me, it was a Hextraordinary time at theHexa Experience Centre.
Tata Hexa Is An Amazing #HexaExperience
The off-road experience of Tata Hexa will stay in memory for long. I think all possible difficult tracking or road experiences that we could come across in many years were there. It was an equally sensational and amazing experience for rookies as well as veterans in driving. It was a track different kinds of inclines and declines. There were twisters, rumbles, and slopes. And then there was a deep muddy area that vehicle had to pass through. It was a real test of Tata Hexa and it passed every difficult test quite easily. I feel I have become Hextraordinary after this fabulous #HexaExperience.