Telos – From Theory To Practice: A Voyage On The Way To Ascension by Ayelet Segal is a book about a journey. A journey that Ayelet presents in a perfect and powerful tone. In fact, it will help you to introspect to a deeper level and connect to inner self. The fluency in the presentation is so well that it will move you from one page to another flawlessly. There is a constant flow of energy, light, and joy that pours in automatically while moving from one word to another. The long journey is well worth going for, for the sake of your escalation to another level of understanding life in a very sensitive way. At times, you may have to stop in between while reading this book to buy in some time to absorb what it offers. It is all about some extraordinary creation.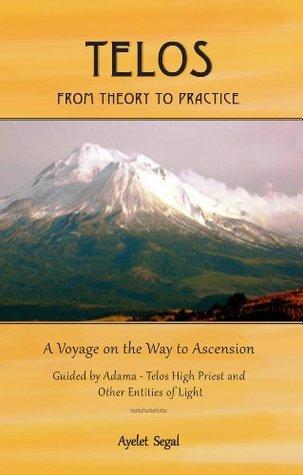 In fact, Telos – From Theory To Practice: A Voyage On The Way To Ascension by Ayelet Segal offers something that your mind would have been craving for. It is a book that makes you feel good about self and inner feelings. As a matter of fact, it is a must-read book for all generations, especially children. Adama, the lead character shares a phenomenal journey of realization, awakening, and action. Adama is a High Priest in Telos. It talks about a network that connects people with a goal. A goal of attaining peace in the Middle East and gradually in the whole world. This network of light, love, and energy lies below the earth. It has an aim to create a global spectrum of energy thus providing love and peace to everyone. The book is beyond any religion or belief mechanism thus ensuring a true enjoyment.
Ayelet Segal Has A Phenomenal Style of Writing
Telos – From Theory To Practice by Ayelet Segal talks about absolute faith that results into a true bonding. In fact, it results into a heart to heart connection that never fails or fades. It is a journey of faith, love, and awakening. As a matter of fact is a journey of self discovery.