Carrot Soap has been popular nowadays all over the social networking sites and online markets.
Carrot soap promises a
lighter, acne-free skin
. It usually contains
carrot extract and beta carotene
, known as an anti-oxidant and for its anti-ageing properties.
So, to participate in this carrot soap craze, teehee, I bought
Organic Carrot by SkinLight
, when me and my daughter went to 7-11.
It costs 53 pesos for 2 pieces of 60g bar soap.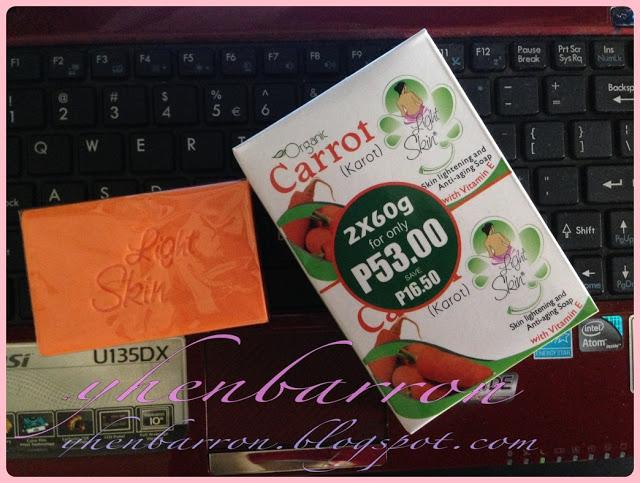 Organic Carrot by SkinLight
I started using it last
June 18, 2013
. I usually take a bath 2-3 times a day and I use this soap for my whole body and face. What I noticed is, my face is not that oily anymore. It is also not as skin-drying and as harsh as Kojic Soap. I'm a kojic user since last year and it really dries my skin. The bar doesn't also melt easily. It's kinda hard unlike Kojic Soap of Beauche and Kojie-San which really melts easily.
In 4 days of using it, that's all I can say for now. I  will update you after 12 more days or so.