One month down of The Contentment Challenge. We are half way through the challenge. September was eye-opening, to say the least. I realized how much I did mindless shopping or stopping to get things. I wasn't as awesome as I wanted to be but we are going to keep moving in October. September was a blur for a variety of reasons so I am hoping to get back on track for October.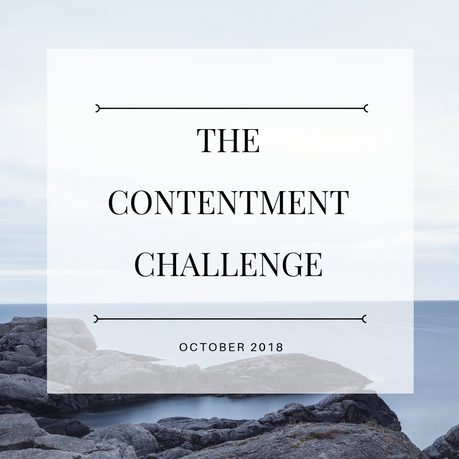 I am still going to work on everything from September. We are going to work on decluttering things we don't use. Instead of reading I have been binge listening to podcasts. Right now, I am trying to finish up with Taylor Bradford's Boss Girl Creative.
In October I am going to add gratitude. I don't think I am an ungrateful person but I know I should be more in the moment. In September I realized that I plan hella in the future. I can't really talk about it right now, but I was trying to plan something that in so far in the future that I was stressing myself out. I decided that instead of trying to everything in a day one little thing per day. September and October is always a tough month for baseball front office.
I am debating on kickstarting another Gratitude Challenge. Last year I started but slowly stopped doing it.  Fingers crossed this year works better for me.
Theme: Gratitude
Verse: Psalm 46:10 Be still and know that I am God
Task: Start a Gratitude Journal through the Day one app. Goal is write 3 things everyday
Goals:
Read Kick Ass with Mel Robbins
Social Media free Weekend
Run 2 miles per day
limit caffeine to 20oz
Create a 1 year gratitude challenge (Inspiration from Esther at Local Adventurer)


Thanks for stopping by. Follow me on 

Instagram

,

Twitter

, 

Pinterest

, and 

Facebook. 

Follow me on Bloglovin to not miss any posts or subscribe by email.