If you are new to this space, I'm in the middle of my next round of The Contentment Challenge. Catch up with the posts below. Check out Preview, January 2019, February 2019.
UPDATE on FEBRUARY
Part of February was a big whole failure. I was just going through the motions of everything. I was just going from one job to another. Then in between a walk up call to myself and an accountability call I had with Danielle things started to shift. This month I didn't accomplish much on my to do list but I will say I got organized and started to put things in motion. So overall I feel good about the future.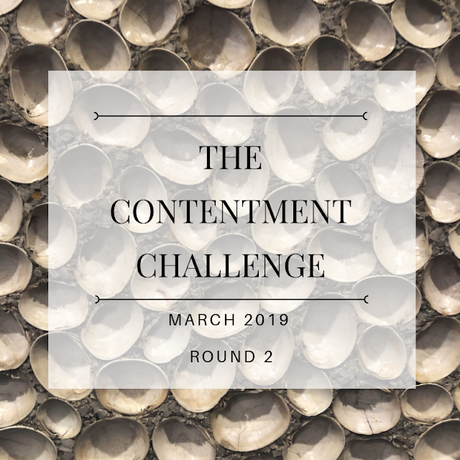 The Contentment Challenge - March 2019
Theme: Determined Verse: 
Philippians 4:11
Activity Challenge: Not spend any extra money
I need to remember the reason I wanted to sign up for this in the first place. I want to be better about the finances. I am definitely the spender in the relationship.
Goals: Read Cozy Minimalist and You are A Bad Ass Everyday Being 100% devoted to this challenge Blog 3 times a week  Pay off 1 bill
Do every workout for half marathon training
What are your goals for this month?