Entrepreneurship is in the blood. Food is in the passion. That is the origin of The Hudson Cafe. Dev is quite young. In fact, just out of college. And he didn't have to consult anybody about his immediate next course of action in life. Rather, he had to persuade his father about adopting a path that combines with his passion. And ultimately his father had to agree on the basis of the confidence, clarity, and knowledge of his son. Dev has answers to all questions. He is clear that health is prime and hence hygienic food is important for the younger generation. And why only Gen Y, it is equally important for everyone. Though Dev is not a big foodie but he has substantial knowledge about food, hygiene, ambiance, and hospitality. It proves that if you believe in yourself then age is not a constraint to take big steps.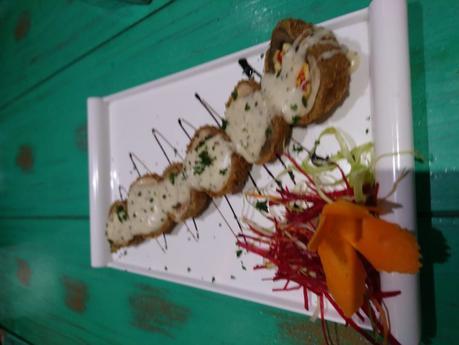 In fact, space is becoming a constraint for The Hudson Cafe. Rather, there is a good amount of waiting during the evenings and later for getting a table in this small yet popular restaurant in GTB Nagar in North Delhi. The place has become quite popular within a short 2-year span for many good reasons. There is a good range of food from Continental, Italian, and Chinese cuisines. And on top of it, the place is pocket-friendly. So how about a place like this where you have a nice ambiance, good service, big screen, tasty food, and a restroom. Well, the place is around 45-50 people to enjoy the food here. Rather, to start with, you can go for Pao Bhaji, some Salads. I like Mexican Salad (Veg) because of all my favorite ingredients and in addition, you get crispy Nachos. Some new dishes are a must try.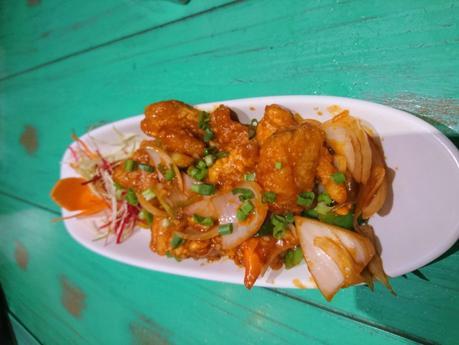 The Hudson Cafe
I would like to recommend some dishes at The Hudson Cafe. Cheese Jalapeno Pops are something unique and very tasty. Though Stuffed Mushroom Caps are good in presentation but I didn't like them much. Quesadilla Veg is fabulous in fillings, taste, and presentation as well. Chilly Fish and Butter Garlic Prawns are good to try if you like seafood. Cannelloni Pasta is something that you need to explore the secret behind its excellent taste. It is actually different in design, presentation, and taste. In drinks, Fruit Beer, Kiwi Cooler, Mango Mania, and Cold Coffee Mocca are the best. Overall, The Hudson Cafe is quite promising and happening place ideally for families, friends, and twosomes. Do visit whenever you are around.