The Luggage Room Kitchen And Bar is in M block Connaught Place outer circle. It's easy to locate while driving. Loud Punjabi music, a dance area in front of the DJ box, and young boys dancing and enjoying hookah, food, and drinks are its key features. You will find two kinds of situational atmospheres here. It could be loud, dim lights almost to the extent of dark, laser lights dancing on loud music along with a group of young boys and girls, and the DJ in full vibrant energy. This would be the case when some party is running there. Otherwise, it will be quite opposite in most of the things. Like, good amount of light, no loud music and dance, and no lasers and DJ around. You could be landing into any of these two situations irrespective of time and mood factors. So, you need to adjust accordingly.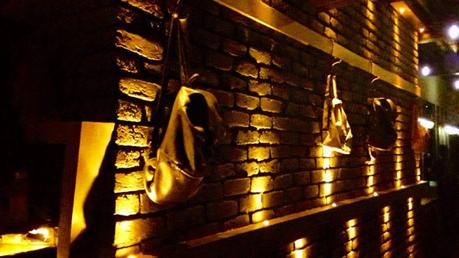 There is a stop-gap arrangement when there's a party at The Luggage Room Kitchen And Bar that is on the second floor. Two tables in front of DJ area move outside to create a dance floor. Earlier the outside space was also the part of the restaurant as it had tables in the open area for guests who would like to smoke, drink, and enjoy hookah and food in the open. Though inside also you can have drinks, hookah, and food but can't smoke. But due to a ruling by Delhi government, outside and open areas are now banned for food, drinks, and hookah. That is responsible for reducing seating capacity of not only this but many restaurants. In fact, some of the restaurants that were only outdoor or rooftop are now not functional thus bearing losses and waiting for right time to turn in their favor.
The Luggage Room Goes Well With The Theme
A surprising factor at The Luggage Room Kitchen And Bar is not having a lift for guests. It is strange because another restaurant on the first floor has its own exclusive lift allowing only their guests coming to their restaurant. Somehow I feel a wet tissue gesture missing in this range of restaurants. Why not provide wet tissues to guests on arrival? It earmarks your mindset towards hygiene and health safety. Why not adopt this small yet powerful differentiating practice. Another improvement area is the restrooms. At least, the men washroom was stinking like anything reminding as if it is a roadside one having no upkeep and cleanliness arrangements. Otherwise, also it is very compact. It would have been better if it was a little spacious to accommodate at least two persons comfortably. There are a number of good factors when it comes to staff, ambiance, and food.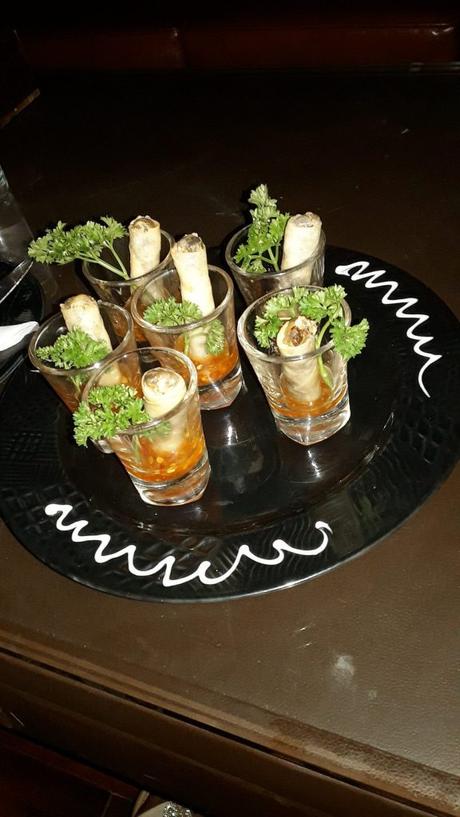 Well, when it comes to food at The Luggage Room Kitchen And Bar, it is excellent in terms of presentation, preparation, and taste. In addition, staff is courteous, professional, and prompt. In Mocktails we had Sandoz Special and Fruit Punch. Sandoz Special has a touch of strawberry taste but it can improvize further to make it really special. Fruit Punch is fine. In Starters we had Mushroom and Cheese Cigar Rolls, Chicken Malai Tikka, Akwaini Fish Tikka, Five Spicy Vegetable, and Fish N Chips. All these starters are worth to try. Presentation of each is extraordinary and unique. Probably it appears extraordinary when someone tries it from the heart. That seems to be the case here. Tikkas, both Fish and Chicken are as soft as you can think of. In fact, Fish Tikka is something that melts automatically in your mouth. Fish N Chips are unique.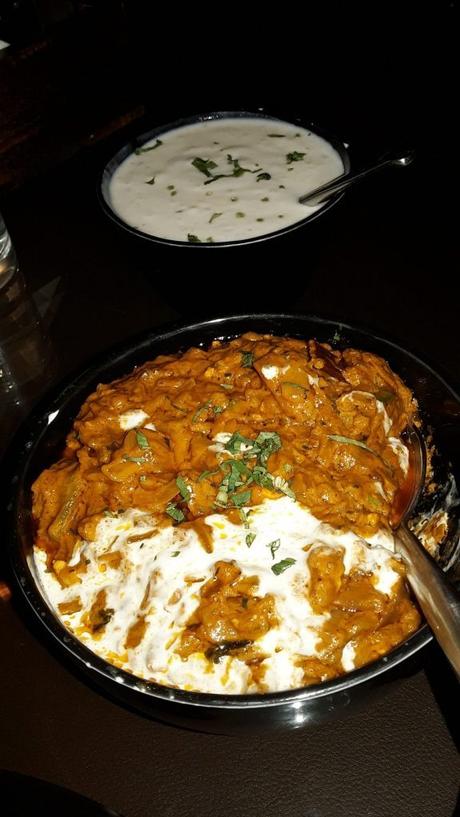 Food at The Luggage Room Kitchen And Bar Is Fantastic
From Chinese Starters we had Mint Lemon Fish that is also good to try. In soups we had Tuscan Tomato Soup, Lemon Coriander Chicken, and Mushroom Celery Garlic Soup along with a basket of Garlic Bread. In fact, each soup comes with a slice of garlic bread. Like most places, garlic bread tastes more of a bread and butter than garlic. Despite that, soups are really well in terms of preparation and taste. In Salads, you can go for a signature dish from The Luggage Room and Kitchen Bar that is Slim Trim Health choice Salad. Special Mix Pizza is again a signature preparation and has plenty of cheese and toppings. Finally in the Main Course we had Lachha Prantha, Ajwain Prantha, Mix Raita, and Kadahi Paneer. All were fresh and tasty. A plate of salad that comes with main course is also good.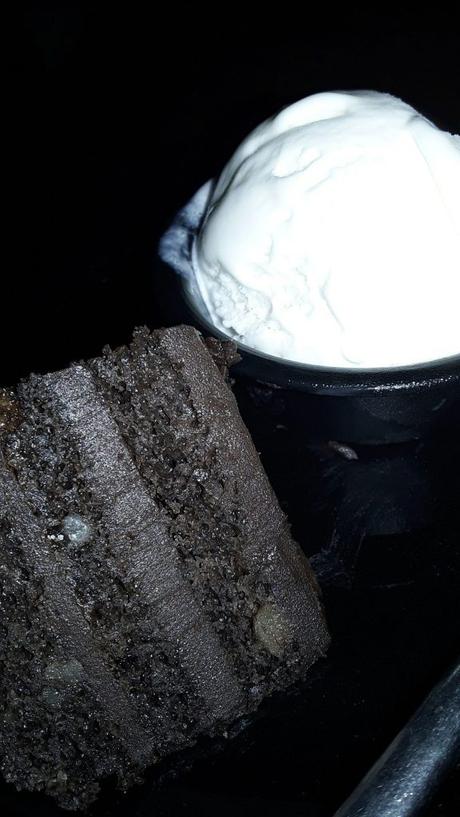 Overall, it was a fanstatic food journey at The Luggage Room Kitchen and Bar ending with Brownie and Ice Cream in desserts.