There are very few good and affordable restaurants in Delhi-NCR where you can get street food and most desirable dishes hailing from all corners of India. In that context, The Masala Trail is among the pioneers. You will love it due to many reasons. firstly, you will love the scooter and cycles hanging on the roof. The ambiance, decor, and graffitis on the walls are quite innovative and catchy. Secondly, the selection of dishes in the menu. It is crisp and creative. Thirdly, the hospitality factor. The staff is welcoming, courteous, and professional. And Finally, the food. You order whatever you want to try and you will find meeting all your expectations. The taste and presentation are fabulous for every dish you order. And it gels well with the respective state or region. It is a good sync of food, taste, presentation with the state it belongs to.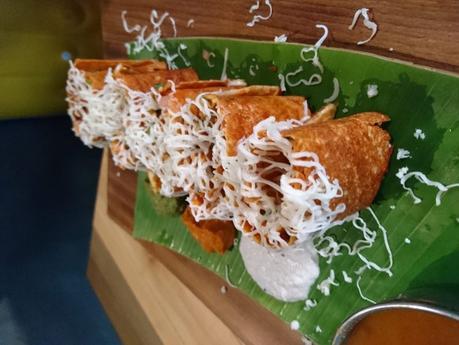 I feel vegetarian restaurants have their own fans. And, in fact, the walk-ins are more consistent. The good part is there are two adjoining veg restaurants. While the other one is representing one particular regional food, here at The Masala Trail you have better options and higher versatility in the variety of food. It covers almost all parts of the country and a beautiful manner. As a matter of fact, the variety is one of the key attraction here. While there are some regular combos, you will find certain unique dishes too that are not easily available in Delhi. Agra Ke Paranthe, Idiyappam & Shappu Style Khorma, Malabari Paratha & Nilgiris Khorma, Rajasthani Dal Batti Churma from Regional Combos are fabulous. Similarly, if you want to try Appetisers from North, you must give a chance to Banarasi Tamatar Chat.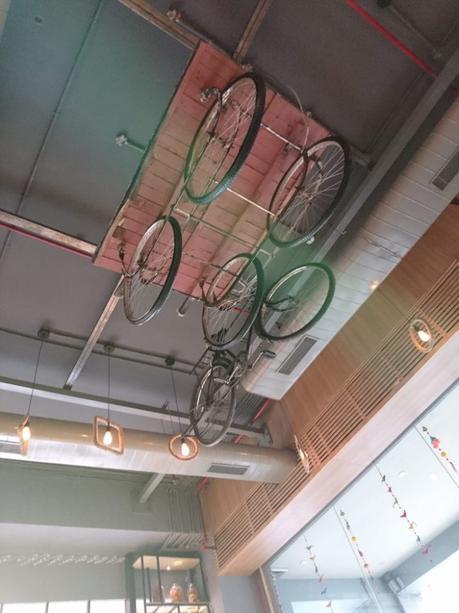 Masala Trail
While having Banana Poori, I was remembering my days in Mangalore. And the street food I had there. There are in fact so many things to try at the Masala Trail that I would like to recommend. In South Indian main course, you must try Ginni Dosa. In fact, there is so much variety to choose from. And once you are there, you will fall in love with this place.