I am very excited to announce that I am a #DocMcStuffins Twitter Party host this coming Thursday and in readiness for it received an amazing party box of goodies which will ensure it will be fantastic fun for all involved.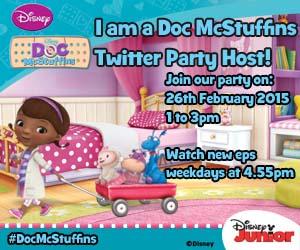 The party takes place next Thursday, the 26th from 1-3pm during which the children will get a chance to play with some of the latest Doc McStuffins toys, take part in lots of fun party games and activities which I am loving the sound of along with enjoying some tasty snacks from Kiddylicious and Ella's Kitchen before going home with a fantastic goody bag each containing a Doc McStuffins toy amongst other things.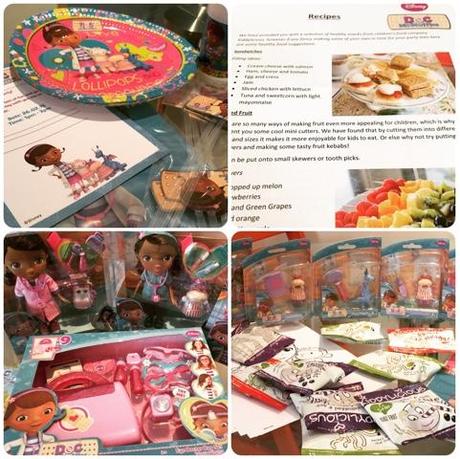 During the party there will be online spot competitions and more fun and games to take part in so be sure to follow the #DocMcStuffins and #smythstoys hashtags along with looking out for tweets from me on @mmeeee @SmythsToysUK and @UKMumstv.  In the meantime you can check out Disney Junior
for some fun Doc McStuffins activities and games

. See you on Thursday when the Doc will be in!