UNNS The Captivation by Sapan is regarding seven stages of love as per Sufi tradition. The first stage of love is Hub or Dilkashi that means the stage of Attraction. Next, comes Unns, the stage of infatuation, captivation, or attachment. Then comes the stage of Ishq or love. The fourth stage is Aqeedat, the stage of reverence. As a matter of fact, this is the stage of trust and deep respect for the other person. Thereafter it is the stage of Ibadat where you start worshipping your lover. Then comes the stage of Junoon or madness. The love at this stage takes either extreme of blessing or curse. And finally, the seventh one is the stage of Maut where one dies for the other. There is a lot of action in this fictional love story. In fact, it is as dynamic and crisp as a movie.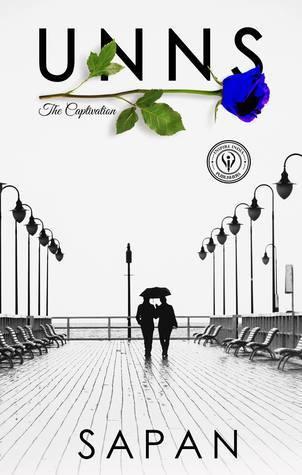 There are three phases in this love story. And you will all the seven stages of love in each phase. One thing is sure that one needs a different kind of maturity to write such a beautiful story. So the whole credit goes to the author of UNNS The Captivation. And when I say maturity, it is not the only maturity in writing but in life too. The story is about two lead characters Atharva and Meher. The boy falls in love with the girl during the last year of their schooling. Both are as if made for each other. Atharva proposes Meher and she accepts. But then destiny has something different in store for both. A small mistake in taking the right decision at right time can impact not one but two lives. That too in a big way.
UNNS by Sapan Saxena
The tragedy of life is the difference in stages of love between two lovers. The story of UNNS grows around you quite silently and without you realizing, it grasps you. And once you are in the grip of it, it will be impossible to drop the book without completing. In fact, you become a part of it. Strangely, you will not be able to hate any character except the circumstances. There are a good amount of twists in the story. In addition, it is full of suspense. So much so that it will take you to a different level of excitement and engrossment. The story of UNNS is a complete fit for a movie. Hope to see it soon on the big screen. Mind it, it is a pure international level thriller love story.