We were recently sent matching quilted snow suits for the twins and I have been eagerly awaiting a drop in temperatures so the weather is cold enough for them to wear them. Earlier this week the cold weather certainly hit and I have been dressing them up snug and warm in their lovely pink and navy fur trimmed snowsuits for the preschool run every morning which they are loving as am I as it means no more messing about with blankets and worrying their legs and hands aren't warm enough as I take them to and from the car and in the carriers as I drop their big brother Ben off and collect him again.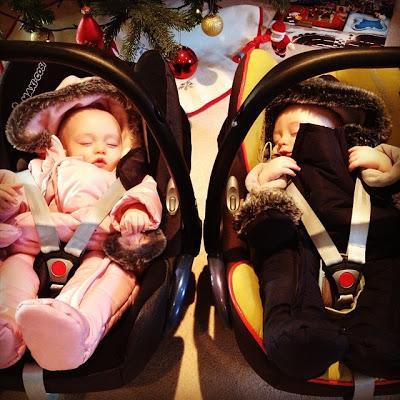 Quality and Design
The snow suits are still quite big on the twins which is good news as it means they will definitely see them through the winter. They have a quilted outer and super soft fleece lining which is really soft against their  skin. The front has a double zip opening for easy dressing and the removeable mittens which are ideal for the colder weather. I love the fur trim hood which looks so snuggly and cosy around their faces.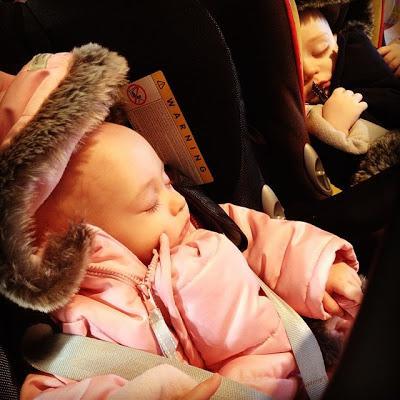 Do they get the Twins approval?
My measure of whether the snow suits get the thumbs up from Zachary and Zoey is judged by how happy and settled they are when wearing them. The fact that on most school runs they have fallen asleep is a pretty good indicator for me that they are very content all snuggled up in them. They are happy babies when wearing them and I find them quick and easy to zip them into so definitely get my approval too.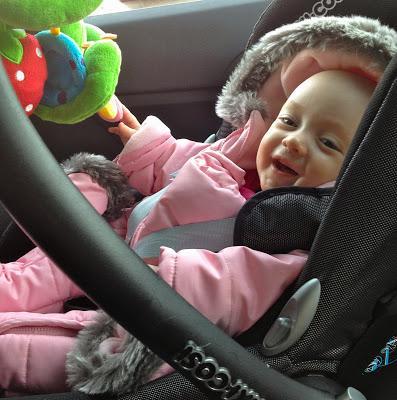 Where to buy
You can find the snow suits and other gorgeous The Essential One items
online
, do drop by as I can assure you, you will love all the cute baby clothes there and the good news is that there is a sale on at the moment so be quick!
*Disclaimer: I am a The Essential One Ambassador and was sent a bunch of The Essential One goodies including these fantastic snow suits. I cannot recommend them highly enough. All views and opinions expressed here are my own and 100% honest.