Simplicity is the keynote of all true form of elegance. - Coco Chanel
One thing is for sure. I don't want to shed half of our wedding budget for a dress that I will wear for only 5 hours or so.
------
I don't want a puffy wedding gown. And Lee don't want to see me wearing that kind of dress too. haha! I'm petite so a puffy gown is a bit overwhelming for me.
We went to some shops and look into their designs and gowns. But ALMOST every gown has a puffy skirt.
Yun ata uso ngayon?

On our last stop, I saw this simple wedding dress. It was a love at first sight. And it is not puffy! It's so simple that some will even think it's just an evening dress. But the "this-is-it" feeling was really there. So I try it on. And it looooooks so gooooooood on me that when Lee saw me wearing it with a matching veil(haha!), he became teary-eyed. Drama di ba? 

Anyway, Lee also tried some of their suit and decided that we will also get his suit from that shop. So the
mananahi
took our measurement. discussed some of the modifications and the things included in the package. Then we pay the downpayment required.
We went home happy that we accomplished something on that day. Another thing ticked off from our to-do list. 

Anyway, here's the inspiration: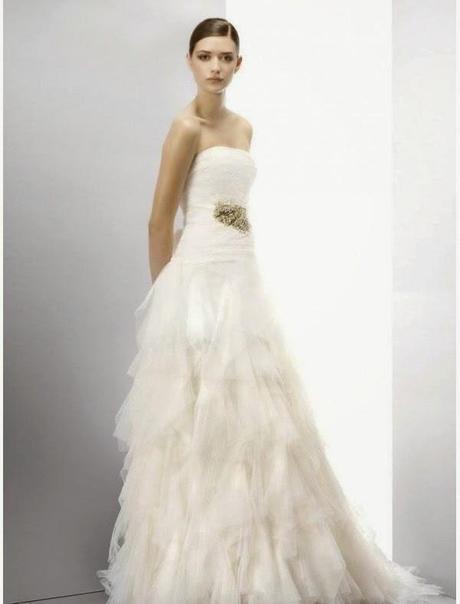 Kinda similar to my wedding dress.
And oh! It's not white.