When Time is Cracked and the Trees Cry: A mysterious novel that takes you deep into a Magical tour in the secrets of the Amazon jungle and the psychological depths of the human soul by Nahum Megged has a deep meaning. The book has three parts. First is In The Forest. Second is In The Town. And third is Back In The Forest. Basically, that reflects a complete circle. A journey of completeness. But during this journey, you will see many basic elements of life. Those elements are love, yearning, and destiny. And there is a fourth element that is the memory. The book is originally in Hebrew. Yaron Regev is the translator. The story begins in the dense jungles of Amazon. You find life in form of tribes, birds, animals, and plants only. The whole atmosphere is full of magic, mysticism, and a lot of suspense.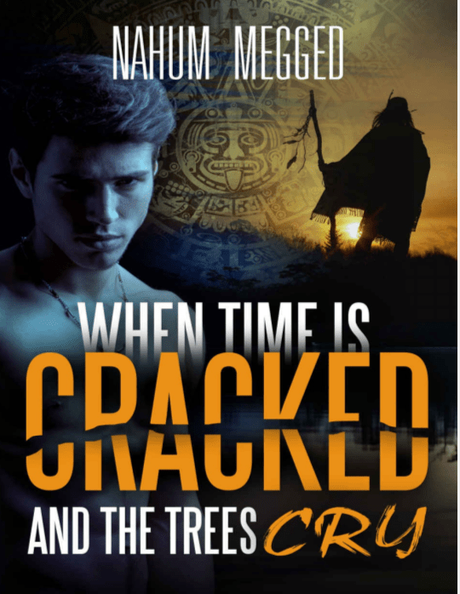 The main character in the story of When Time is Cracked and the Trees Cry by Nahum Megged, an Israeli anthropologist runs away from his country and takes shelter in the Amazon jungles. It is the Shaman tribe that is living around where our hero is living in a small hut. Xnen is the chief of the tribe. In this tribe, any girl that marries to a god means she becomes a piece of sacrifice. And here, in this jungle, every sacrifice has a purpose. Yakura is one of those girls in the Shaman tribe. She is just 20. in fact, her face is a rare mix of mystery and divinity. While the jungle is quite close to nature, it also lives with its blessings and curses. Like, the place had no rains for a long time. And thus, it was facing severe drought.
Nahum Megged Creates An Immense Depth in the Story
There was no water around in the jungle. And it is the same place where water was always plentiful. There is a lot more in the story of When Time is Cracked and the Trees Cry by Nahum Megged. The story is quite intense and grasping. You will have to pay a little extra attention to be a part of it. Overall, once you become part of it, you will really start enjoying the story. In fact every bit of it.