You Dont Know What Love Is by P David Hornik takes you to a full cycle of a day. From Morning to Dawn. And, in fact, that is what life is. You live a new life every day. One life a day. Basically, it is Morning, Evening, Night, and Dawn, In total, there are 26 chapters. When you at the last chapter of this book. you reach a place where sun edges over the mountain. In fact, it is so tranquil and timeless. As if the sun is casting a glittering flame of itself over the water. That is the dawn time. But the morning is equally mesmerizing. That is the first chapter of the book. Alan is at the beach. it is 7.30 am. There is nobody around. The silent around makes the sound of water so distinct and musical. As if every wave lapping at the sand.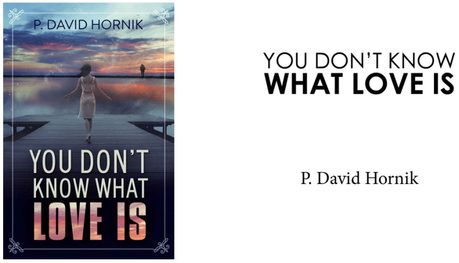 You Dont Know What Love Is by P David Hornik is, in fact, a story of five unique characters. And while reading this book you will have to become an integral part of their inner worlds. These characters are Lou, Hettie, Treenie, Ross, and Alan. Rather, I would call it a story of a family. Ross, Treenie, and Alan are the teenager kids of Lou and Hettie. Alan is youngest among the three. He is 15. Treenie and Ross are twins and 17. Treenie is a lovely and bold girl. While Ross is a fun loving boy enjoying his affair with his new girlfriend, Alan is quite an introvert kind of guy. The whole family is enjoying their vacation on the outskirts of New York. Everything might be appearing rosy and positive but that is just the tip of an iceberg. As if nobody knows what love is.
You Dont Know What Love Is A Strong Story by P David Hornik
That is just the beginning of the story of You Dont Know What Love Is by P David Hornik. There is a lot more in store. You will have to face a lot of turbulence beneath the calmness. It is, in fact, like a volcano. Looking calm and peaceful on the top but having a lot of trouble and turbulence beneath. Is this calmness just an illusion? Or it is a mirage that appears something different from a distance than what actually it is. What will happen when the volcano erupts? Or when the readers encounter the hidden part of the iceberg. Sometimes what you lose never comes back to you. Just grab the book to witness some darker aspects of life. A tragedy that turns everything upside down. The story will stay in your mind for a long. And it will keep striking you time and again.