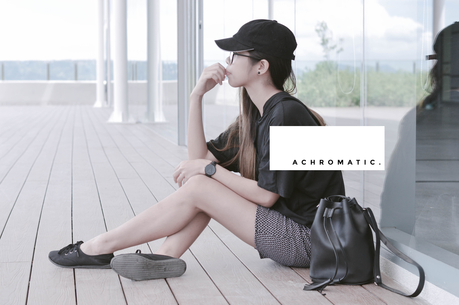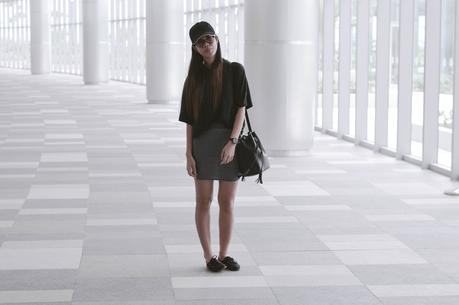 If not spent on events, my Saturdays are mainly used up on food trips and random hangouts with friends. This day, Carlo Olano of Kalami Cebu invited us for a food trip at SM Seaside. We opted to go on an early morning so that there will still be a few people roaming around and by that, there will also be less people looking at me while I'm doing my OOTD shoot. Haha!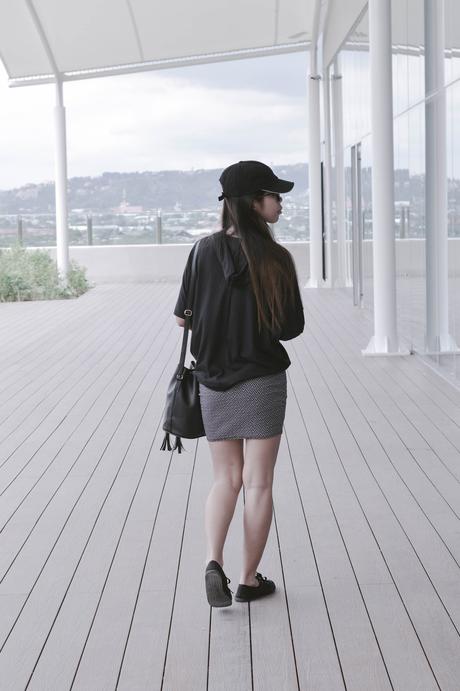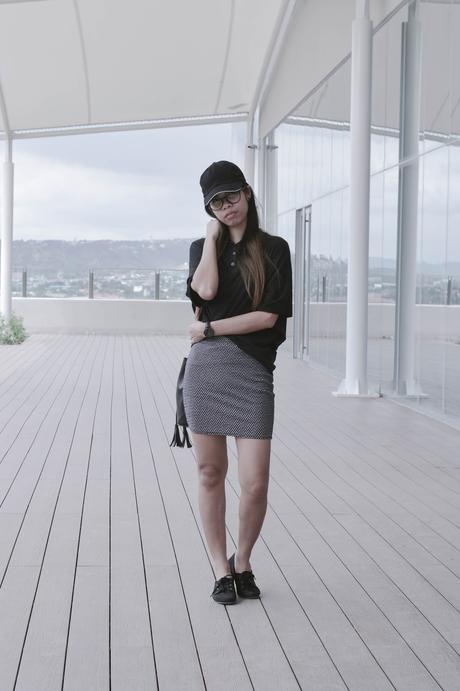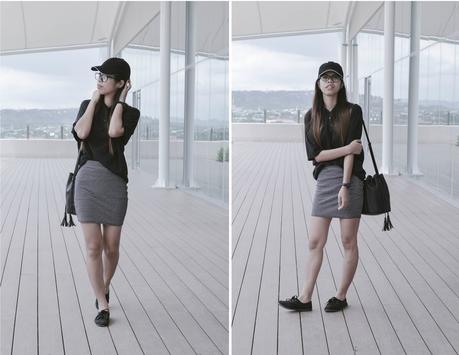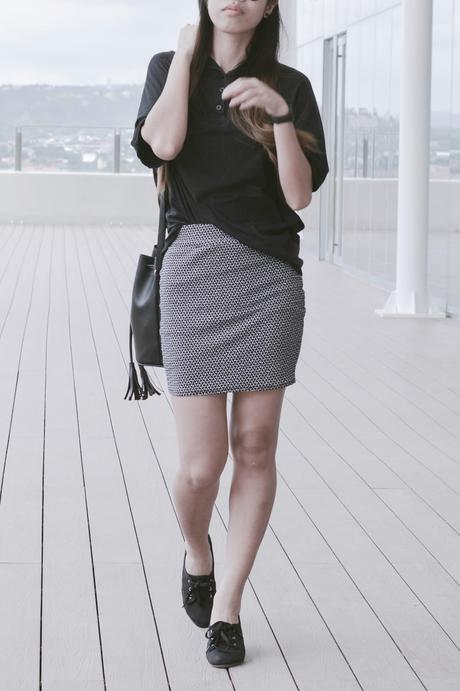 We went to SM Seaside's Sky Garden first before hitting our lunch meals. The place was enormous and quiet (since we got there very early). There are a lot of OOTD spots there as well. I picked this area because of the pretty wooden floor.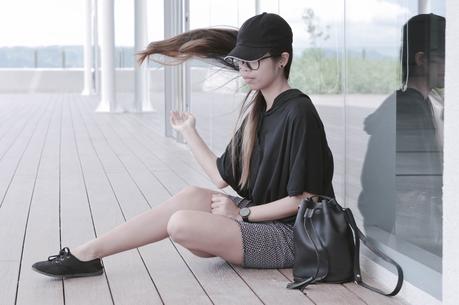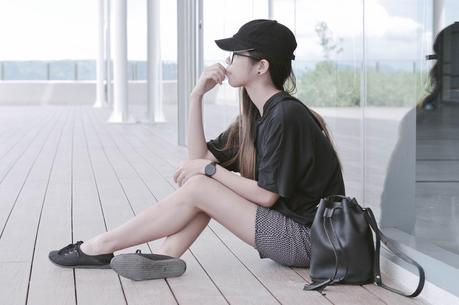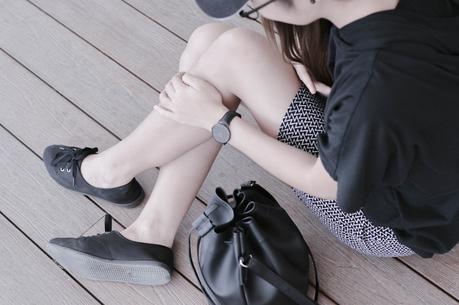 It was kinda burdensome to sit like this with a pencil skirt on, but I still insisted and managed on doing so because again, the wooden floor.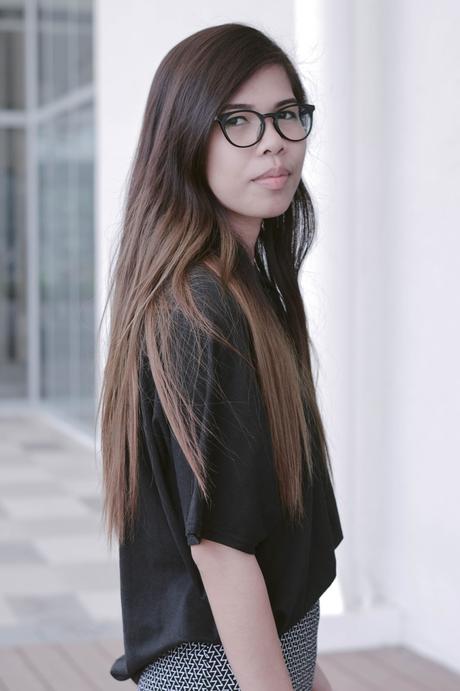 My hair's back to its original color on the upper part since the lower part got bleached. I was starting to love the transition from dark brown to light, but just recently, I changed my hair color back to all black. Guess my attention span just couldn't handle it.
The food trip we had with Carlo will be up soon, so stay tuned! We went to Tokyo Tokyo and had quite a discussion mostly about our careers. It was an afternoon well-spent. Can't wait for more food trips like this. How about you? When and how was favorite food trip so far? Let me know through your comments down below. :)
Top - Forever21 | Skirt - Gang and Glamour | Glasses - GlassesShop.com | Watch - Cluse | Bucket Bag - Jukaykay
x