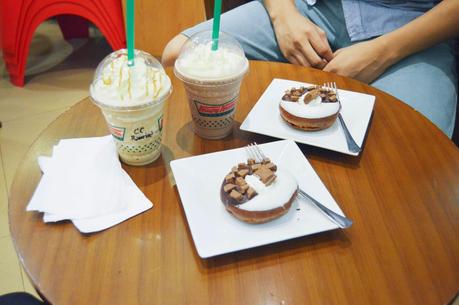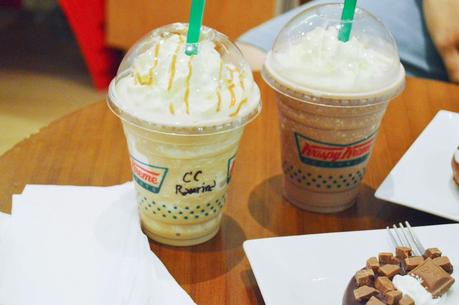 So this is what I was talking about in my previous post. Pre-birthday celebration day out! As soon as we arrived at SM, he then said that we'd be chilling out at Krispy Kreme. So I was like so excited because I didn't see it coming (bc broke the past days) and because food! Ahhh.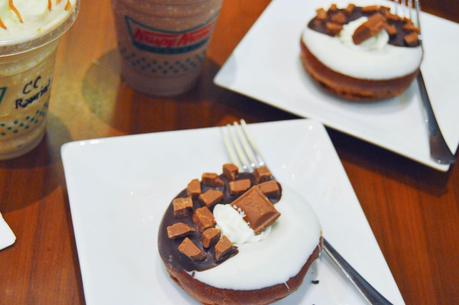 We ordered this chocolatey donut from their Chocolate Creations, same for each of us. I was not gonna order the same thing from the same kind but he was the one who waited on the line so yeah screw it it's yummy.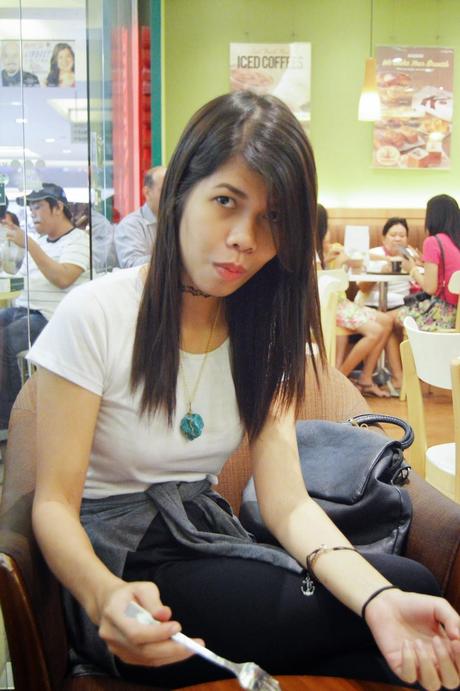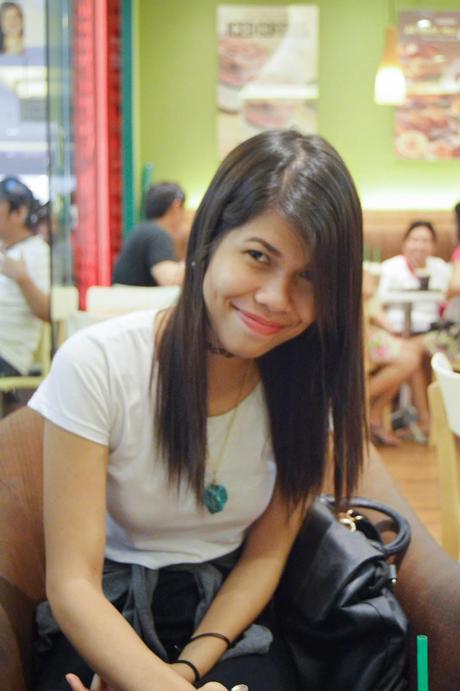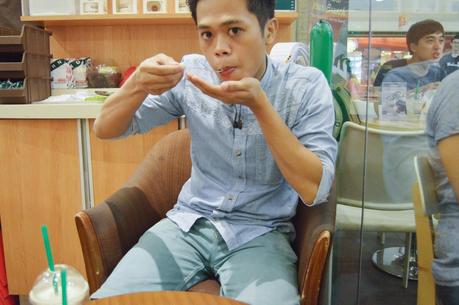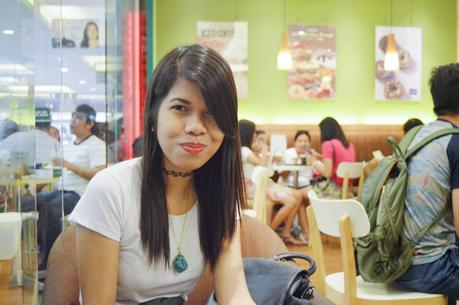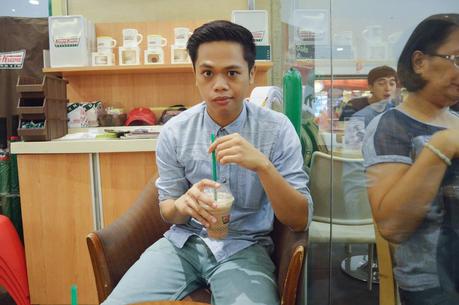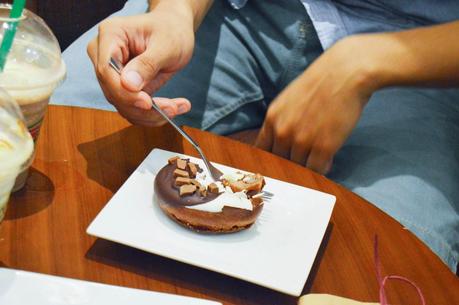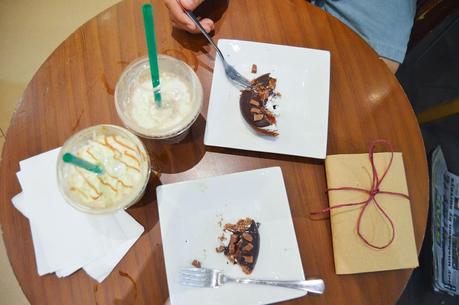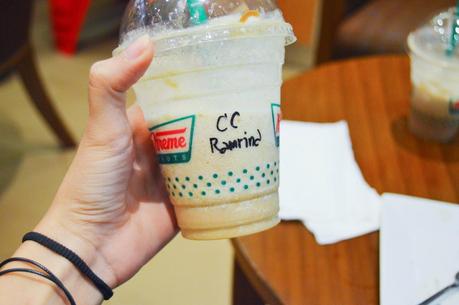 And look at how they murdered our name. Ugh. Murag tamarind. Huhu.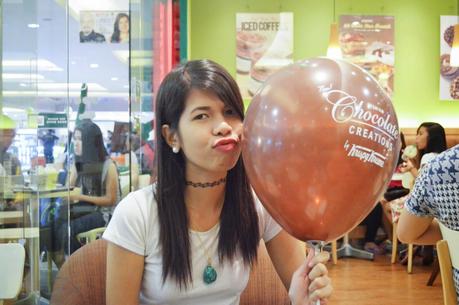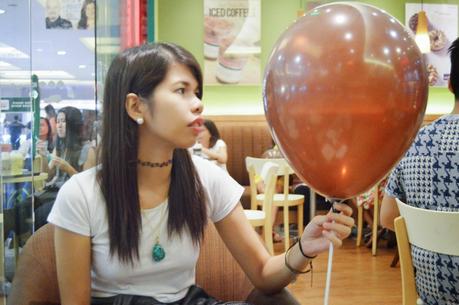 Free balloon! They were giving balloons to their customers and I like it! It's like I'm having a birthday balloon! 
xxxxxx
I did have a great day with him. Later in the evening when we were about to go home, my college blockmates were also hanging out at Song Hits at the Mango Ave. It took us time to decide to whether or not head all the way there because we don't have enough fare for the transportation anymore. But then I realized something (bastaaa), so we decided to just go there and enjoy the rest of the day. 
Bonus pictures coming! Here's my beau's early birthday present for me gaaaaah! So beautiful I don't like to un-wear it! He gave this to me right before eating our donuts at KK. Isn't it so lovely?! My dream caged stone! I'm still so overwhelmed right now so please forgive me. This freakishly beautiful caged turquoise necklace is from @gypsy.ph on Instagram. They're Cebu City based but I guess they ship worldwide. Thanks so much to Ramz for being so thoughtful and never running out of surprises!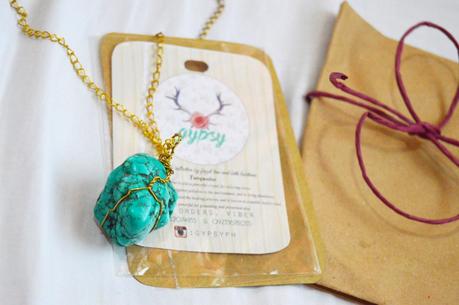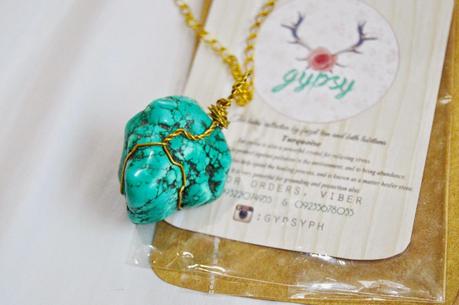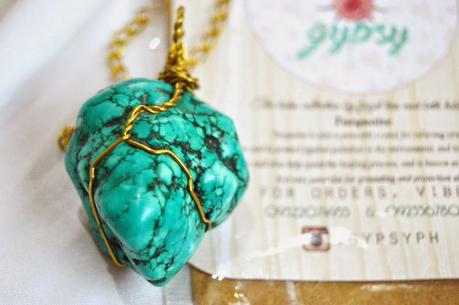 Sorry for having too many pictures of just a exquisite-looking caged stone. Hahaha. But you can't blame me.
Thanks for the read!