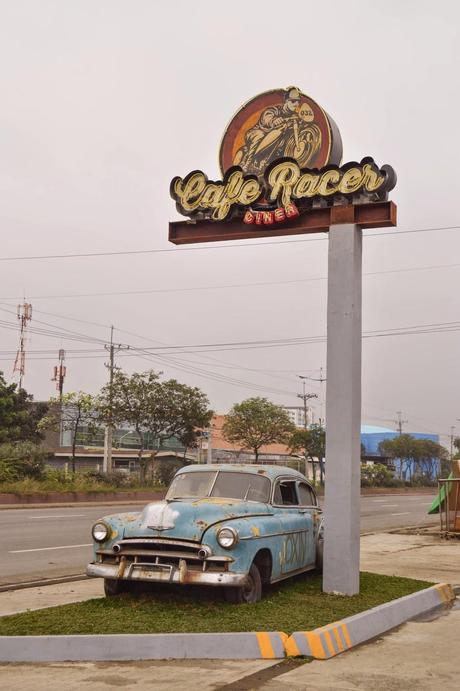 I was too lucky to have discovered this place because of asking someone I don't even know on Facebook about the place where they had their photo shoot. It's in Cafe Racer! A newly opened diner located at the North Reclamation Area. You cannot find any jeepneys that go along this area so you may need to go there with a cab if you don't have your own car.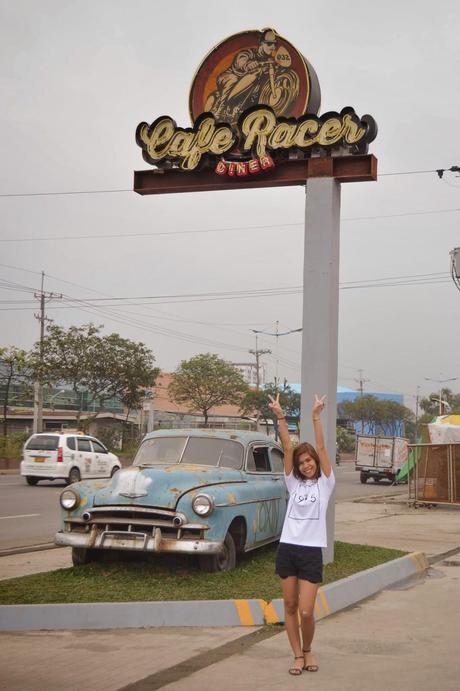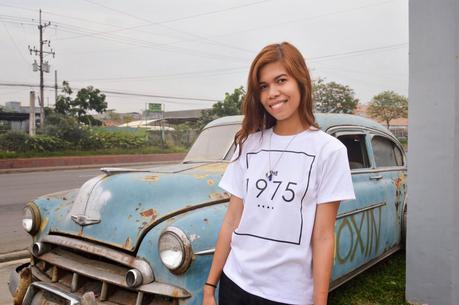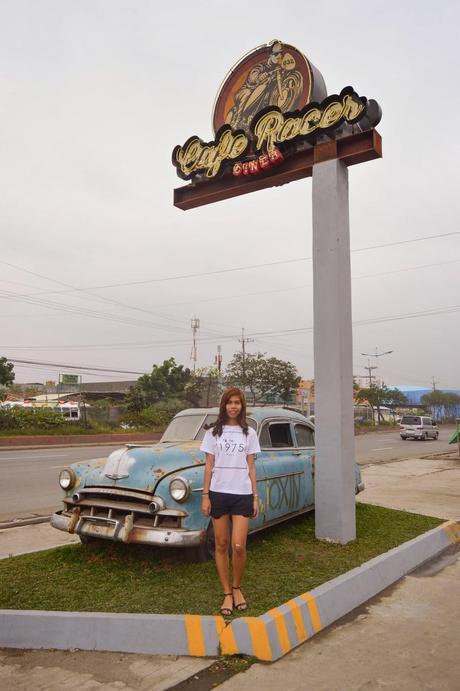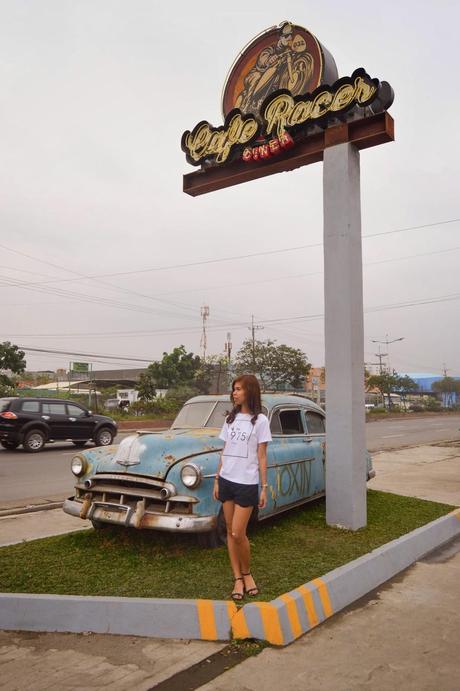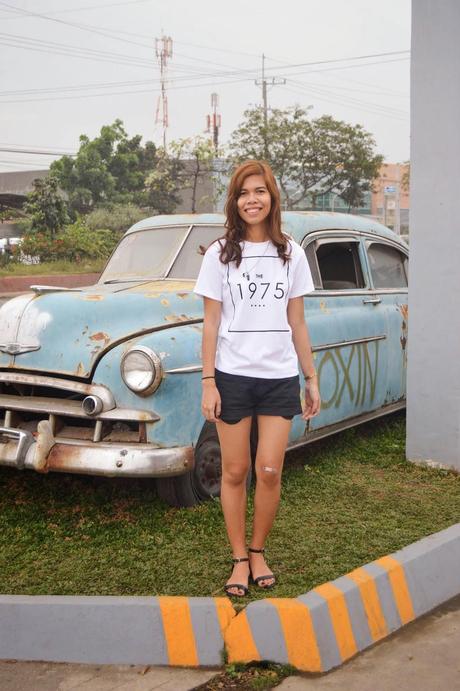 I made a separate post about my outfit so you may need to check this out if you want to more about it and why did I have a band-aid on my left knee. Haha.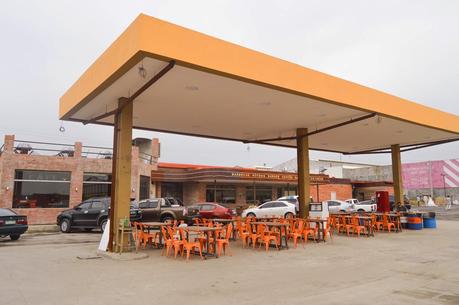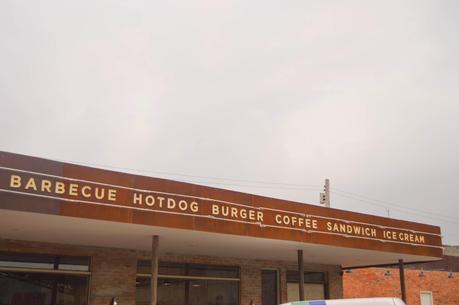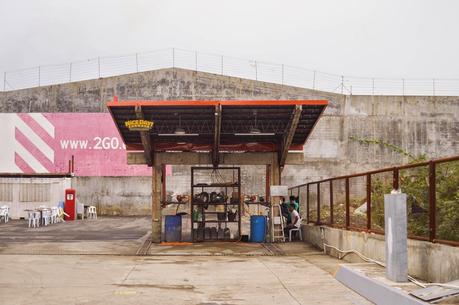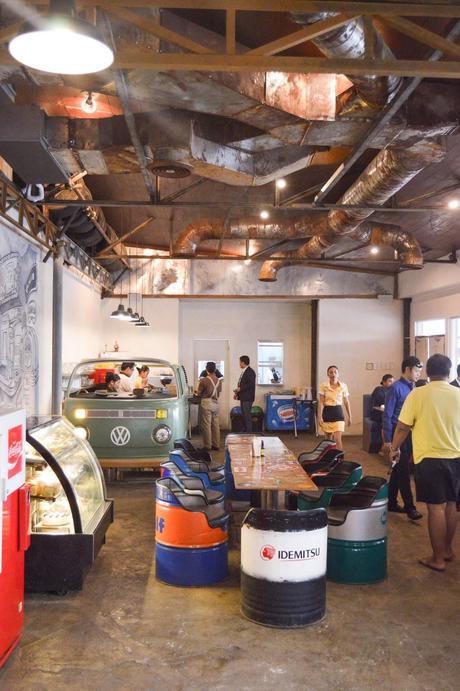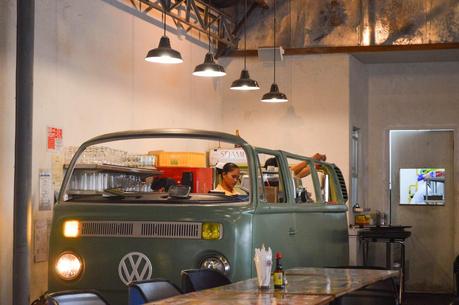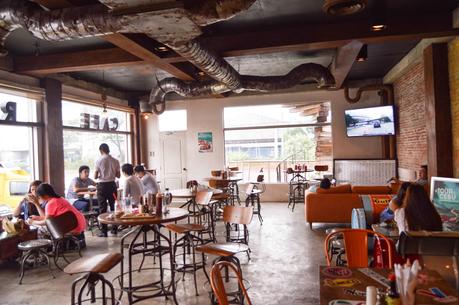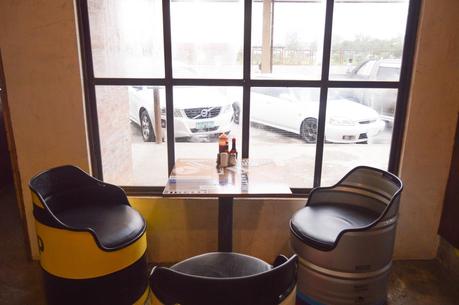 I really like their interiors. The influence of the UK racing lifestyle is really palpable.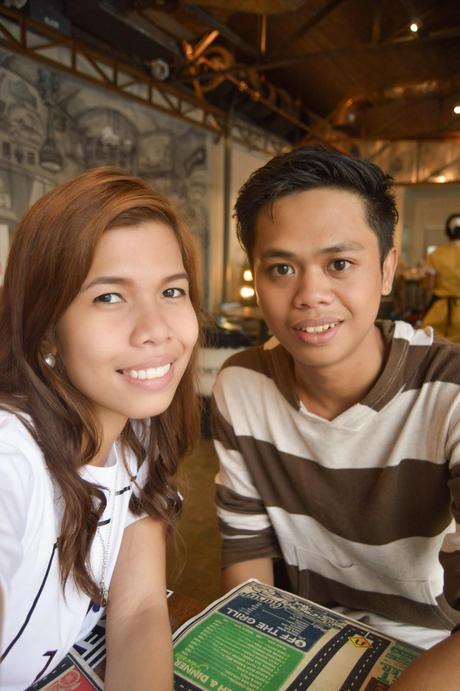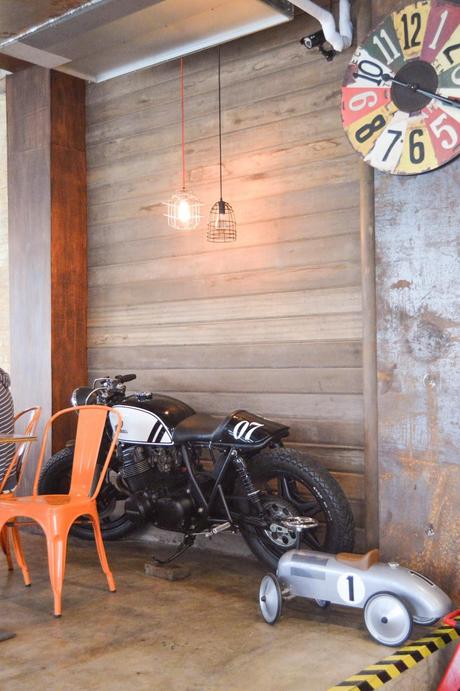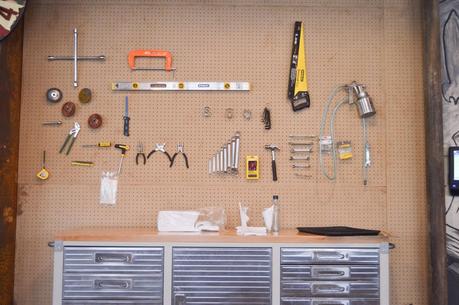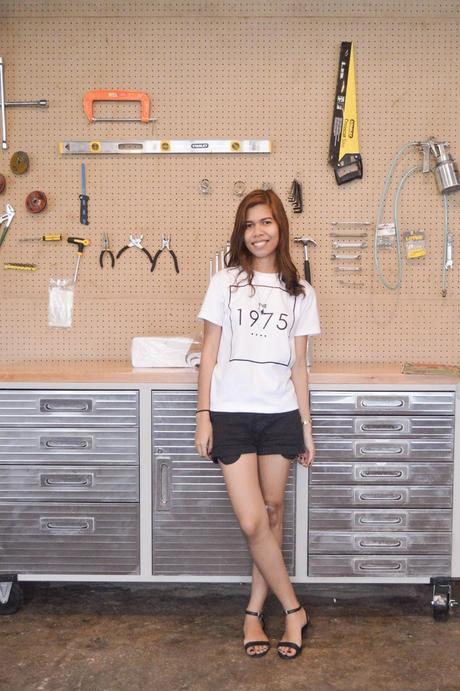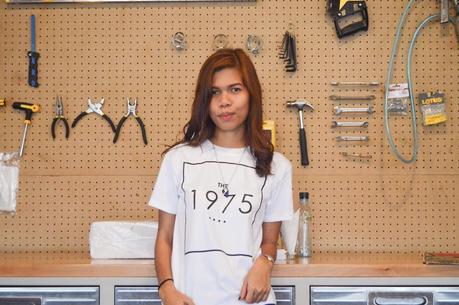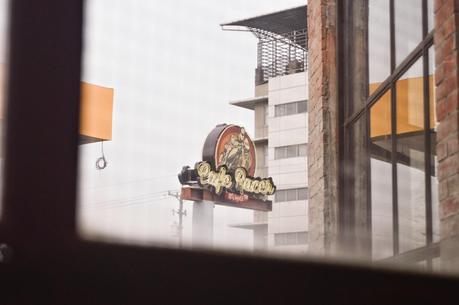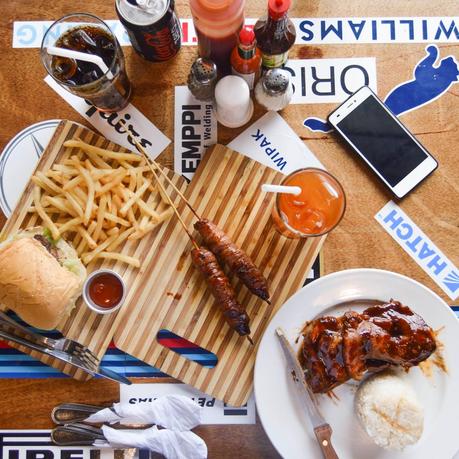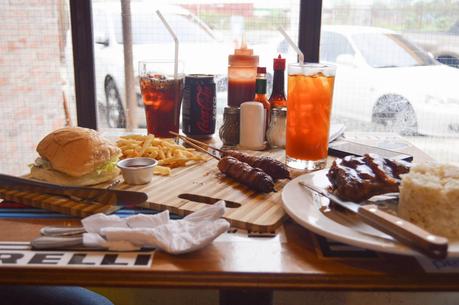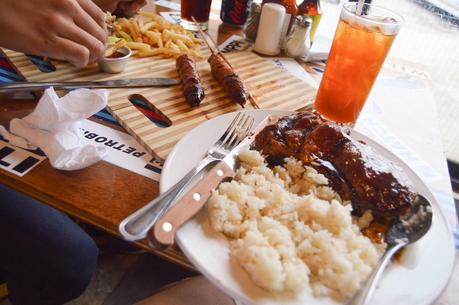 The food we ate was very delectable. We had baby back ribs (ugh really melts in the mouth), baconbomb, and classic American style cheeseburger (which was so so juicy).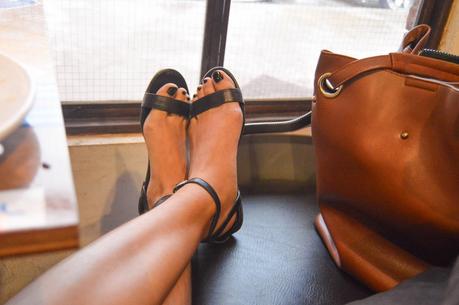 Full.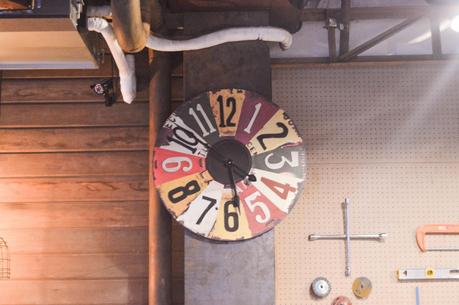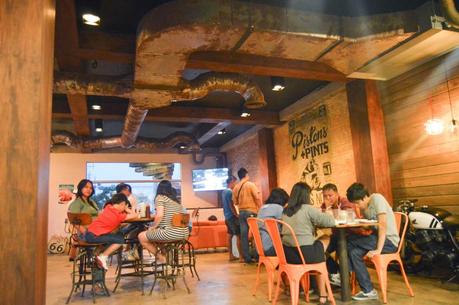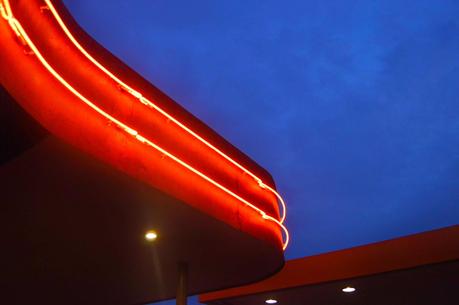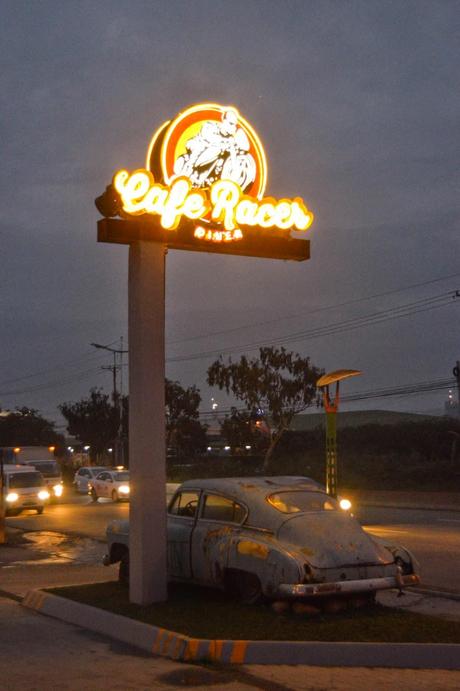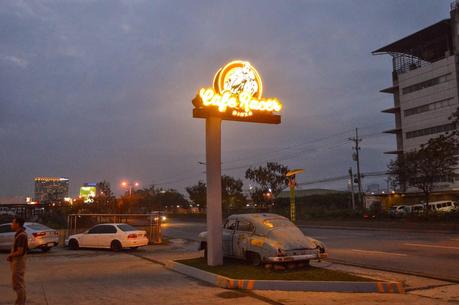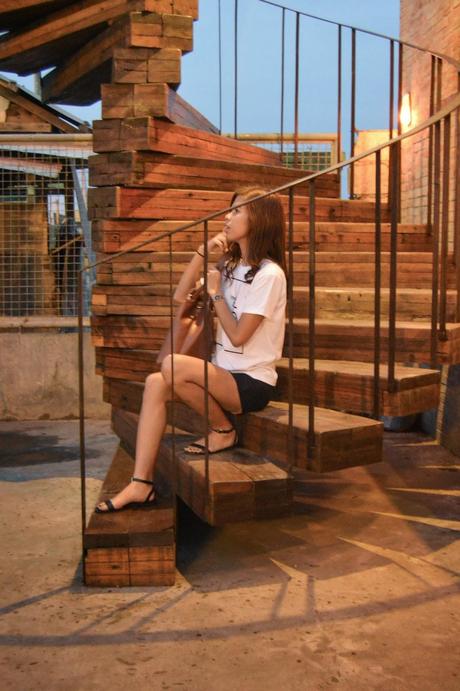 Stairway to their upper dining area.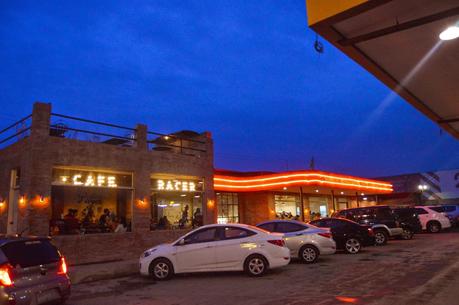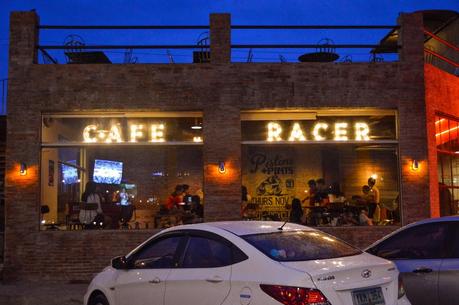 We intentionally waited until the evening because we wanted to see what the place would look like lit up at night. We didn't regret doing so.
xxxxxx
Upon arriving there, we stumbled upon a wedding photo shoot (?) but it didn't hinder us from having our own. We didn't photobomb them though because that'll be rude... and hilarious. Haha!
Saturday would always be my favorite day of the week because of errands like these. So how's your Saturday? Let me know. :)