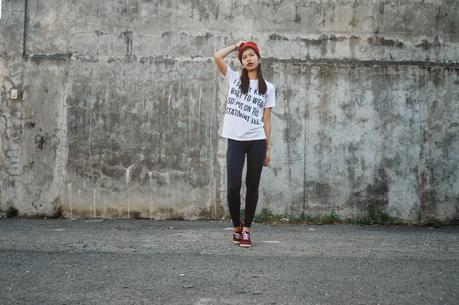 I don't know what to call this look but I think it's a terrible mixture of punk and basic style. I was trying to look tough and bold but still maintaining the lassie.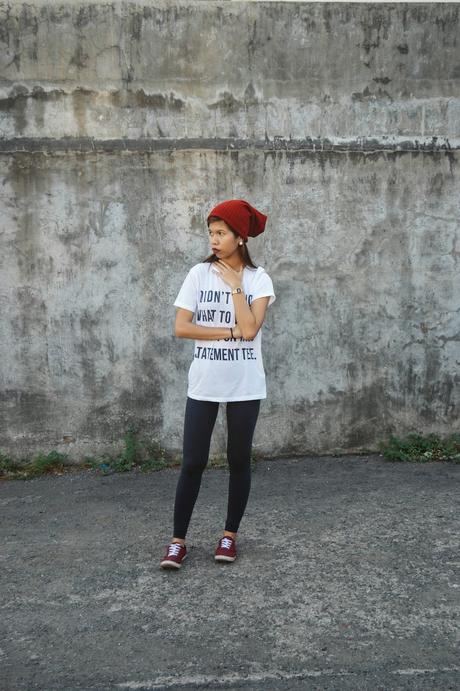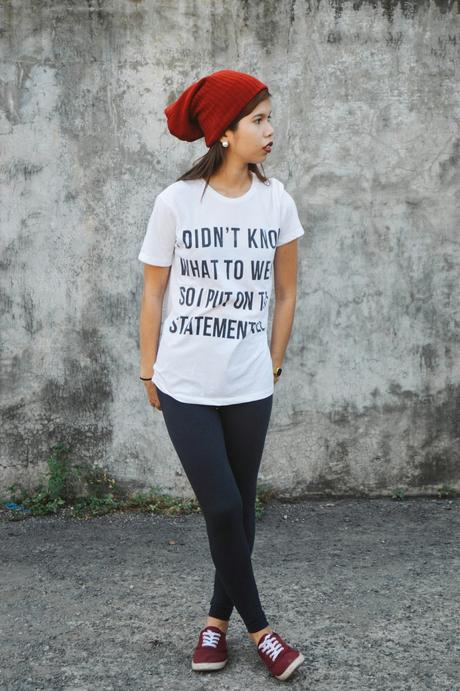 I already have worn this top before (you would know if you're following me on Instagram haha) but just didn't get the chance to blog about it in advance.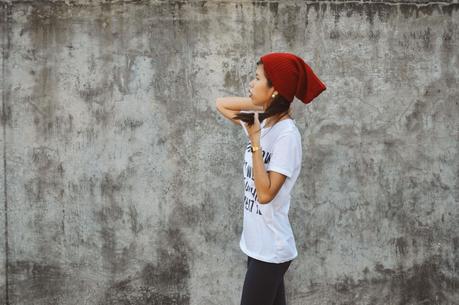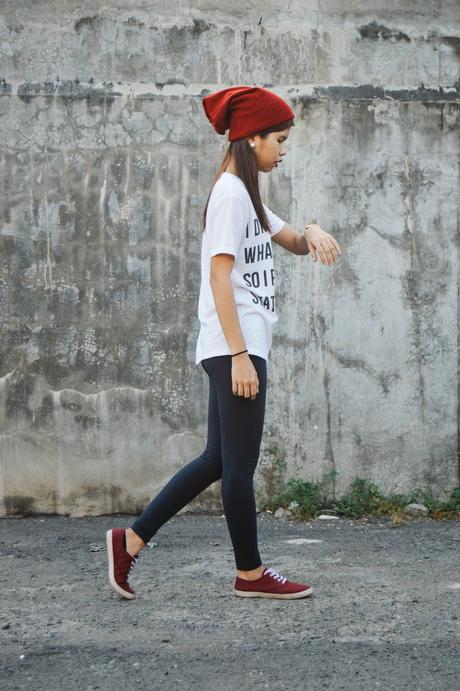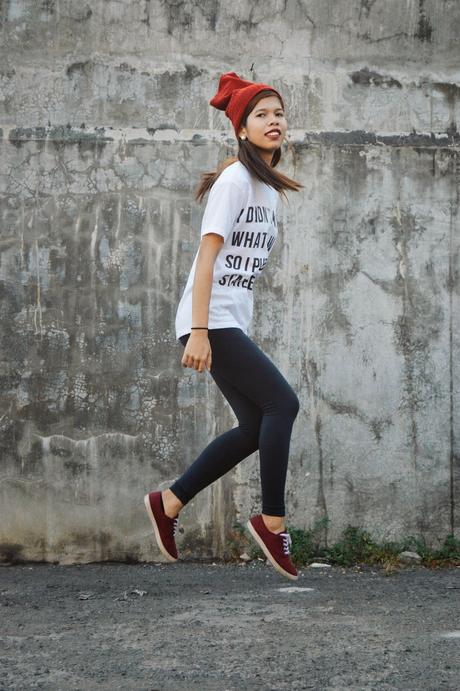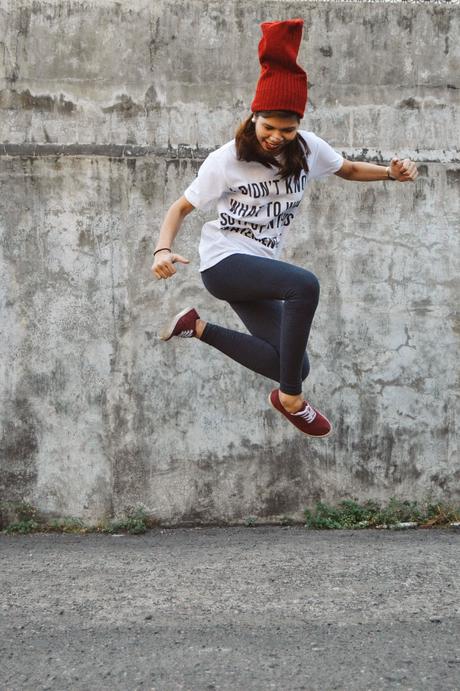 My never ending levitation poses.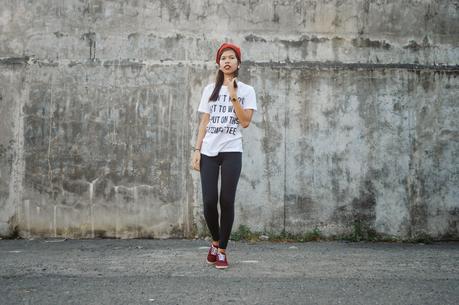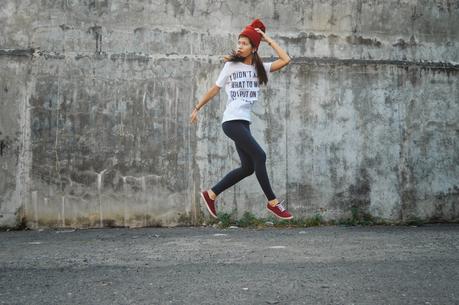 This is my favorite shot!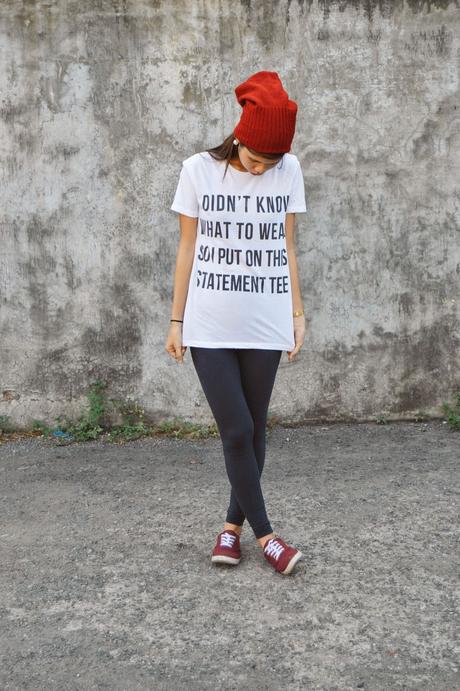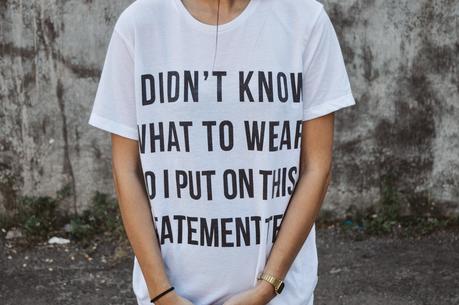 To clear your mind, my shirt says "I didn't know what to wear so I put on this statement tee". This couldn't be more literal, as the title of this post says.
Guess I already have found my safety-net if I can't find anything else to wear. So thankful I stumbled upon this shirt at Folded and Hung.
Not really an interesting post but I'm sure you'll like the place we've been before any of these happened. We've been to Great Britain! Here's for more info. Haha. *wink!
Top - Folded and Hung | Gray Leggings - Cotton On