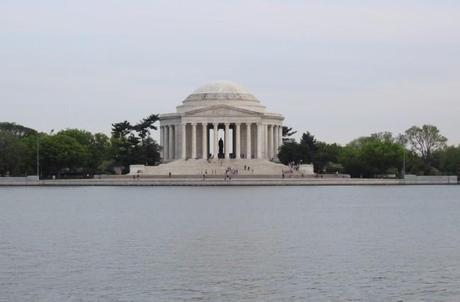 One of my resolutions for 2013 was to have more date nights with my husband.  While we spend a fair amount of time with one another, we had gotten out of planning dates with each other, opting most of the time to hang out at home to watch another Netflix find.  So I made a goal to have a planned date night once a month in 2013.
April's date was low in cost but sentimental at heart as we decided to head out on a work night to the Tidal Basin for a picnic dinner.  Since we will be moving away from DC soon, we have been trying to soak up as much of the local scenery as possible while it's still convenient.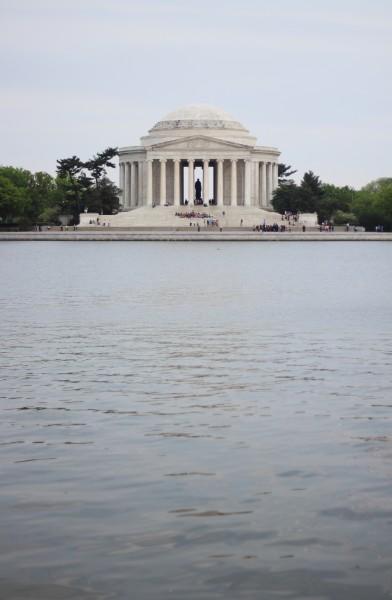 Even though we've been to the Tidal Basin a million times, I still find it to be the perfect city escape.  When you are walking on stone path around the water, it's hard to imagine that just a few hundred feet away are some of the nation's largest, most important, and busiest federal agencies.
Our dinner wasn't anything to talk about (just burritos from Trader Joe's) but that was fine because the focus of our night was enjoying the scenery.  Besides, hiking the mile from our work building to the Tidal Basin ruins any decent looking food.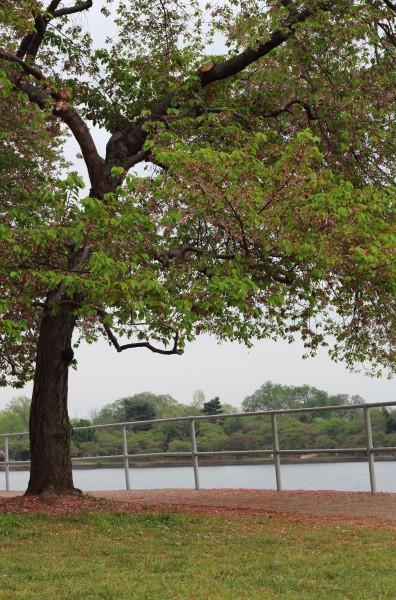 We picked a spot right across from the Jefferson Memorial.  If you asked either one of us to pick our favorite DC memorial, we would without hesitation pick TJ's (but perhaps you already guessed that considering we vacationed in Charlottesville so we could see Monticello).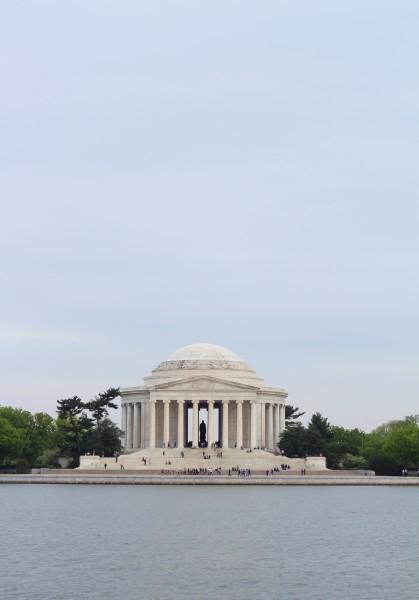 We  love this memorial so much we even thought about getting our engagement pictures taken here.  Unfortunately, at the time, the walls around the Tidal Basin were getting an extreme facelift, which required all sorts of cranes and huge supporting beams.  While our photographers were more than willing to work around the construction, we decided to pass on the idea.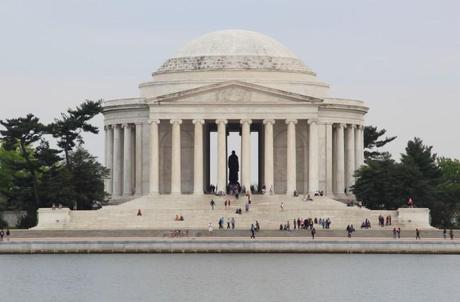 Instead, we can just treasure these pictures.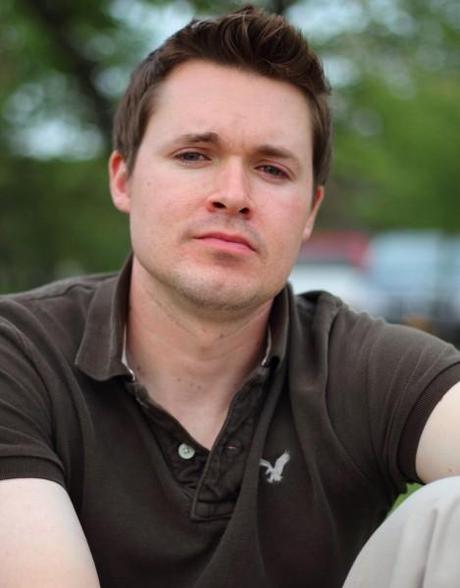 I love that my husband is always encouraging me to take my time when I'm taking pictures.  I'm usually trying to rush so that he doesn't feel frustrated or ignored but he knows that I just want to get the pictures perfect.  So he constantly encourage me to go back and take some more.  I love him for always being so supportive.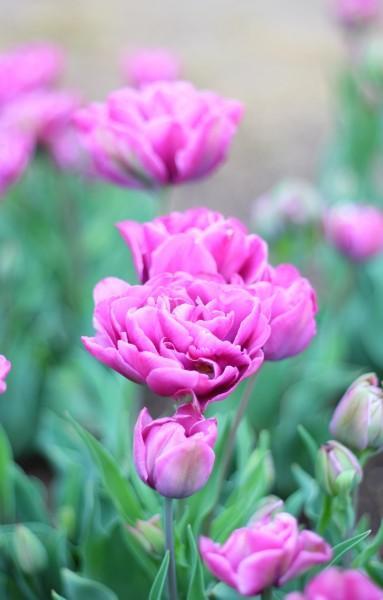 When we finished up dinner, we started on our leisurely (read very long one mile hike) walk back to the metro.  On our way there, we happened upon a DC sight that we've never seen before, the floral library, complete with the most gorgeous tulips I've ever seen.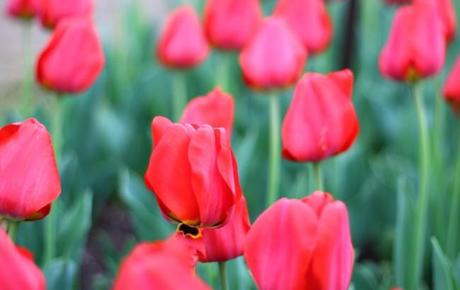 The entire collection is made up of different varieties of tulips.  I had no idea that there was such variation between the different kinds.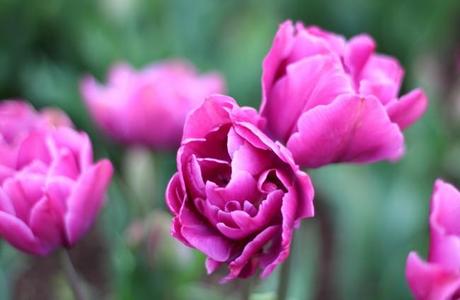 You can find e floral library next to the Tidal Basin from April to May.  The Park Service specially imports the tulip bulbs from the Netherlands every year.  To ensure consistency in size, they comb through the bulbs to ensure that they are all the same size and they plant the bulbs at the same time and at the same depth.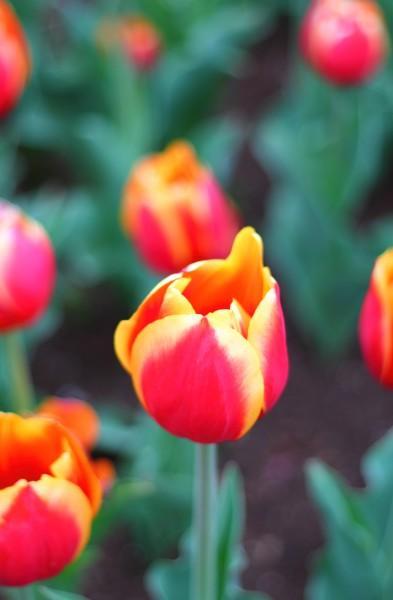 This small garden has been planted here every Spring since 1969.  I had no idea. So even though the Cherry Blossoms were long gone, we could appreciate some of Spring's glorious shine with these divine tulips.
Our accidental find ended up being the highlight of the night.  I never knew you could see tulips that looked so much like peonies—this could have been highly dangerous for our wedding planning.
Have you guys ever gone to the Tidal Basin?  How about the floral library?  Have you ever happened upon an accidental gold mine on a date?