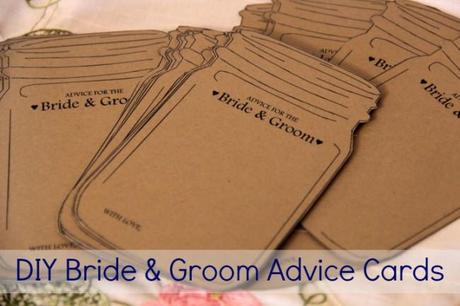 I mentioned last week that I had the pleasure of helping to throw a bridal shower for one of my nearest and dearest friends.  T didn't have very many requests for the shower but one thing she did specifically request was that we have advice cards for the guests to complete.  She had been to a few showers where the guests were asked to write down their advice for the bride and groom-to-be and she really liked it.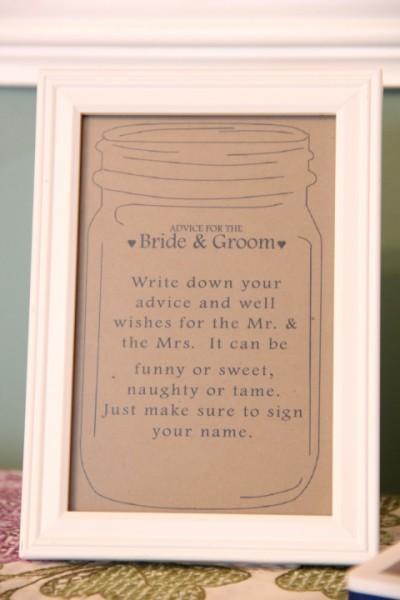 So I was tasked with developing the advice cards for the shower.  I wanted to make something that would replicate the theme of the shower, which was mason jars and laidback charm.  I was able to find a free mason jar jpg online pretty quickly and decided to use that as the shape of the advice card.  Inside the jar card, I designed the text and a signature line for the guests.  I also made matching instructions cards.  In order to bring in that laidback charm and to mimic the bride's invitations, I printed my designs onto kraft paper cardstock (you can find some at Michaels).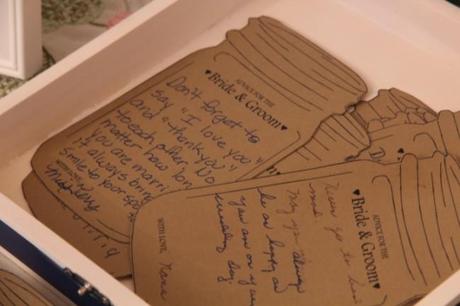 This was a really easy craft and something that the bride definitely appreciated.  The guests really seem to take to it as well.  I'm pretty sure it was because the bride's sweet niece kept reminding everyone to fill them out.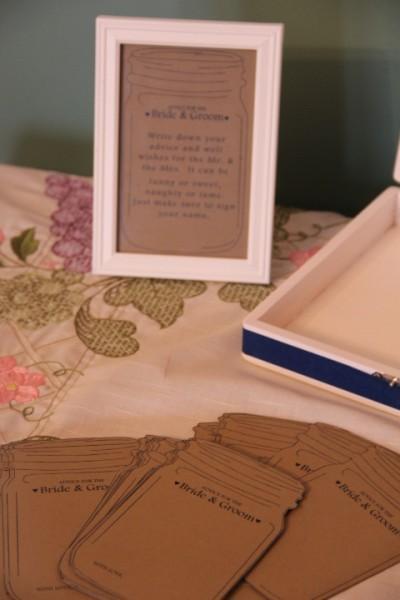 For those of you interested in making these at home, I've attached the files that I created at the end of this post.  There's a pdf of the advice cards and the explanation card.  All you need to do is download the files.  Grab some cardstock (white or kraft would probably work best since the font is a dark blue).  Make sure your printer is set to its highest resolution possible and print the files out.  Then, carefully use your scissors to cut out the jars.  The explanation file has both a 4X6 and 5X7 print on it so you can cut out whichever you prefer and stick it in the appropriately sized frame.  Then, if you want to go the extra mile, you can decorate a box to hold the completed cards (I picked up a white wooden box from Michaels and decorated it with navy blue washi tape).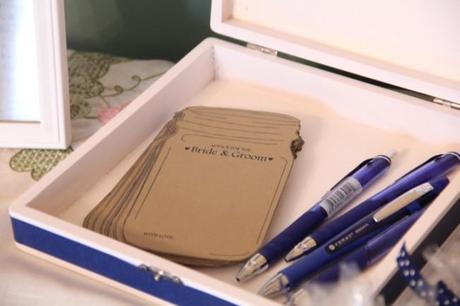 The most tedious part of this project was cutting out the jars.  I was able to do 50 of them in 1 hour but make sure you have a nice pair of scissors.  I definitely gave my thumb a blister with my plastic handled scissors.
Tomorrow I'll have another craft from the bridal shower to share and a downloadable template to make your own so make sure to drop back in.
Have you guys made any fun crafts for a bridal shower?
8 by 10 bride and groom advice cards 8 x 10 bride and groom advice card explanation