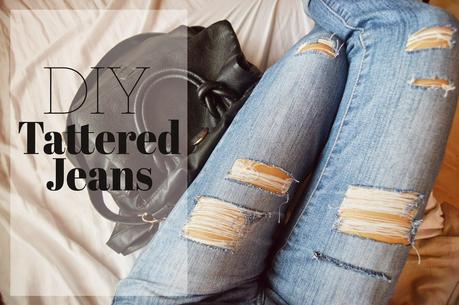 Tattered jeans have become trendy these days. Today, tattered jeans aren't just for rock band singers but most ladies who are into fashion love wearing them as well. Such awesome looking jeans can be so expensive, unless you know how to create them. I know that there are already lots and lots of tutorials on DIY tattered/ripped jeans but as a blogger, I would want to share how I do mine and also, for the sake of blogging.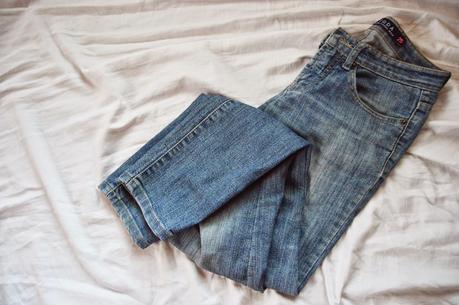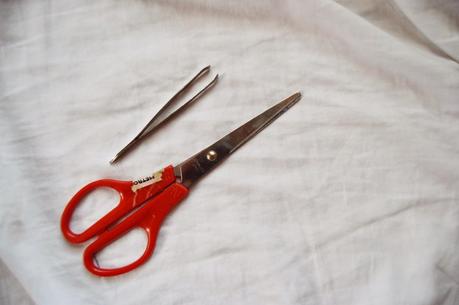 You would be needing a couple of things in order to achieve a pair of tattered jeans. All you need to have is a pair of old jeans, a pair of scissors and a pair of eyebrow pluckers. Too much pairs, I noticed haha.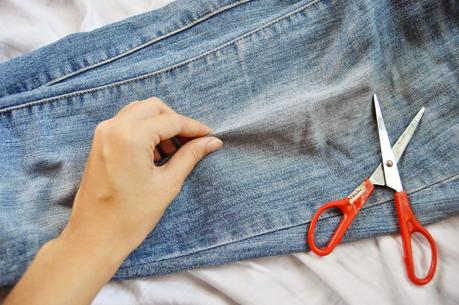 First, choose an area where you'd like to start ripping. Fold it lengthwise/vertically.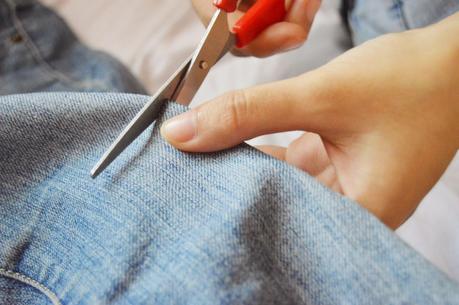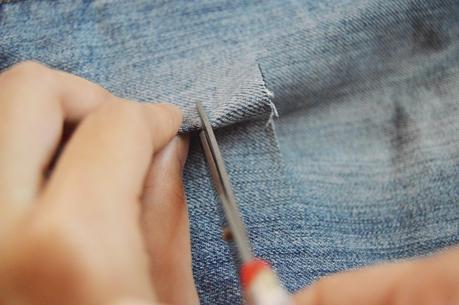 Now, cut two horizontal lines. It's up to how thick/apart you want your horizontal lines would be.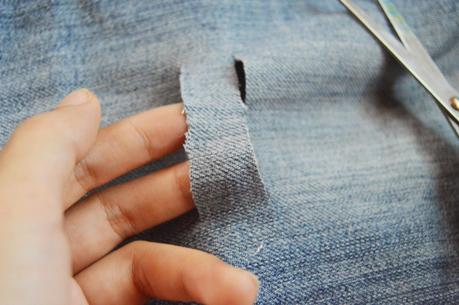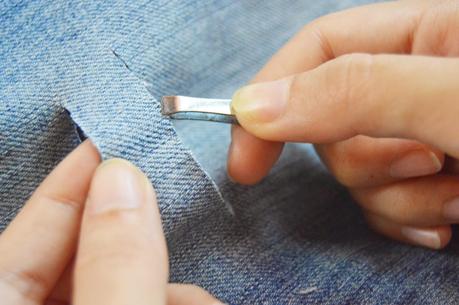 Using the eyebrow pluckers, pluck out each of the vertical denim strands in between those horizontal lines you cut.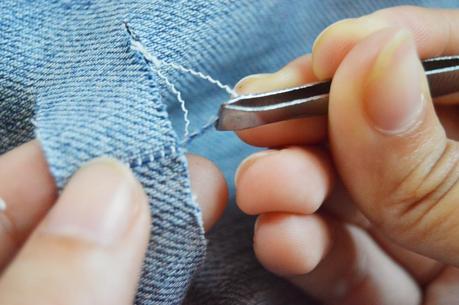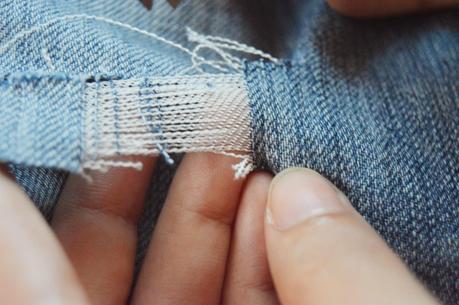 That should look like this on halfway through.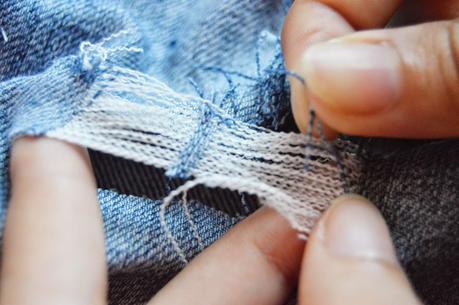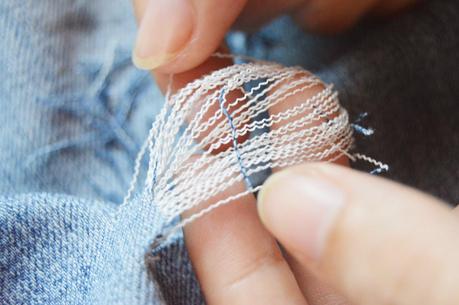 You may want to use your hands in plucking the rest of the strands because it'll become easier that way.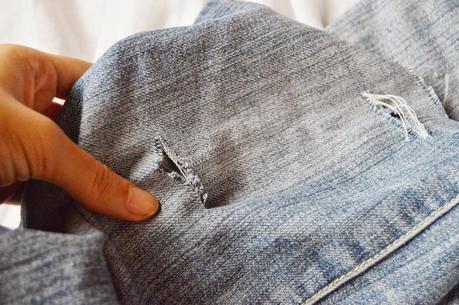 You can also just cut one line and pluck those white strands for smaller slits.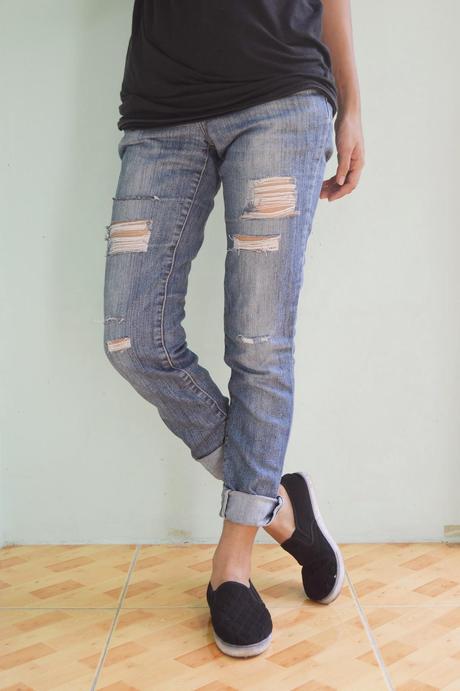 Tadah! I made larger rips for more emphasis.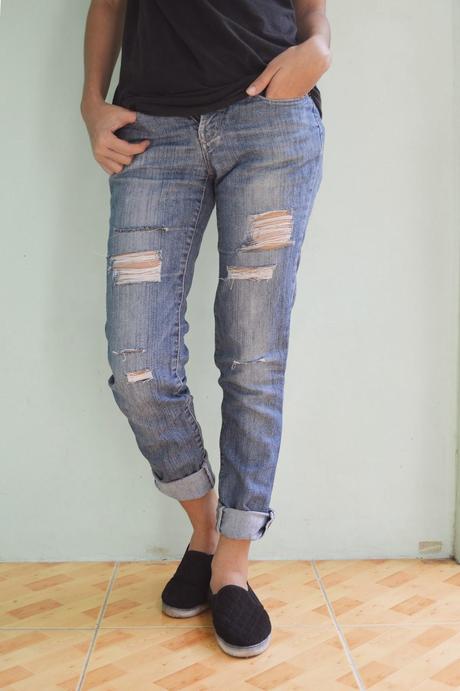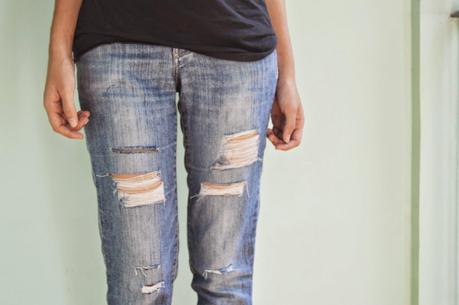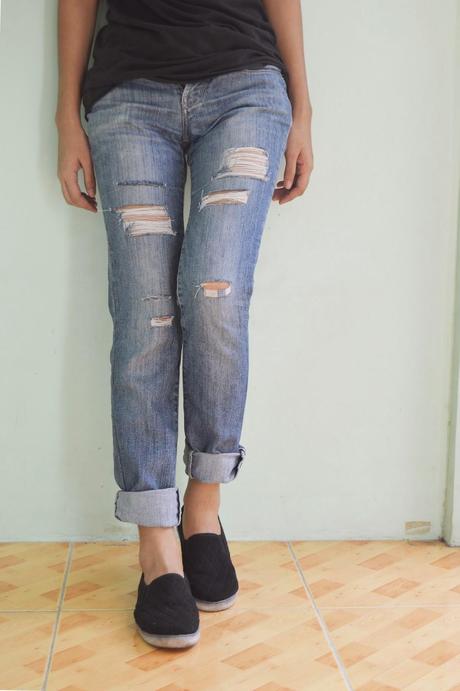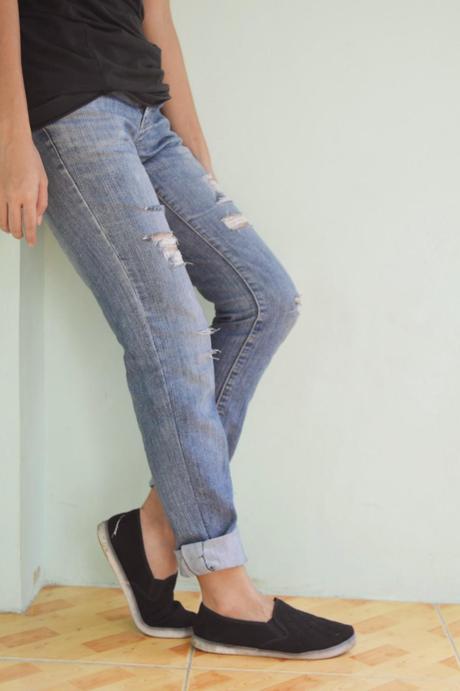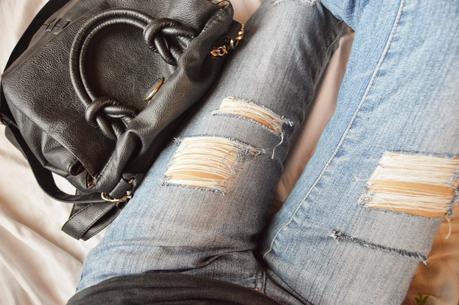 I hope I shared something relevant to you! Thank you for dropping by.