So last Sunday, we had a Christmas party together with my IT Poseh family (CICCT Dance Palabas Crew) @ Courtney's house. Plans were held days before the event wherein we were to make our desired codenames and then randomly pick one from the opposite gender who will serve as our respective manita/manito. The good thing is that the number of girls and boys in the group were proportional even though we were only composed of 12. And so we went to buy our gifts.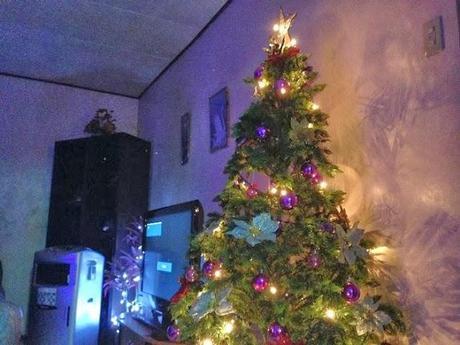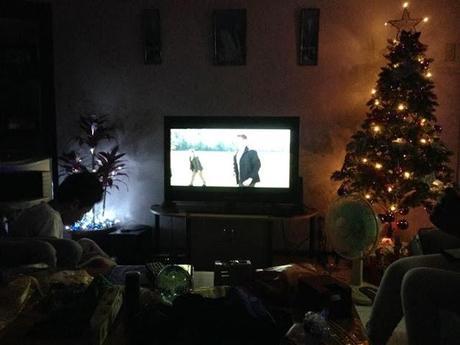 As usual, we bought our food out from everyone's contribution, or shall I say, nag amot-amot mi. Hehe. On the event of the party, everyone was so excited and by the time we arrived at Coutney's house, we cooked immediately, prepared the kitchen, played music and filled the place with our happy noises. It's always been a very nice time being with them.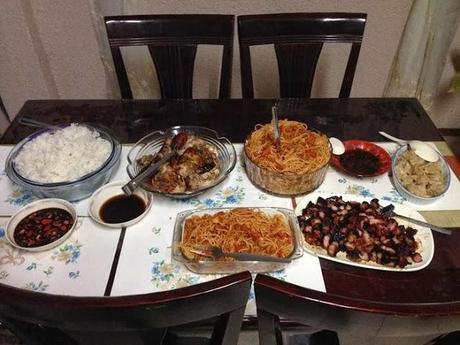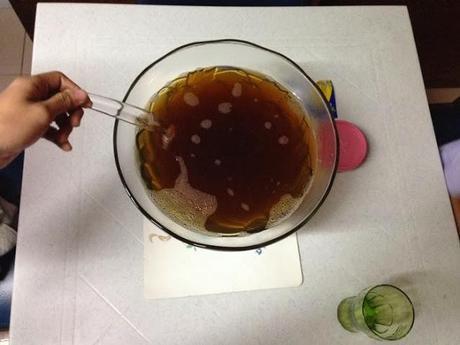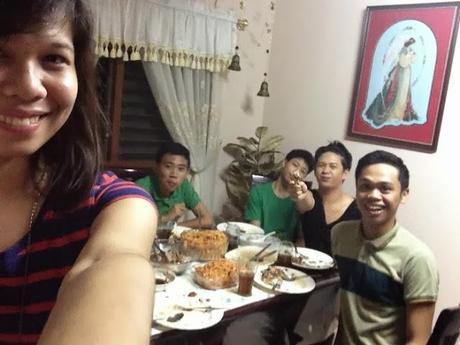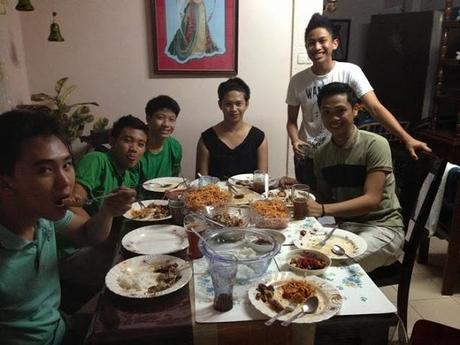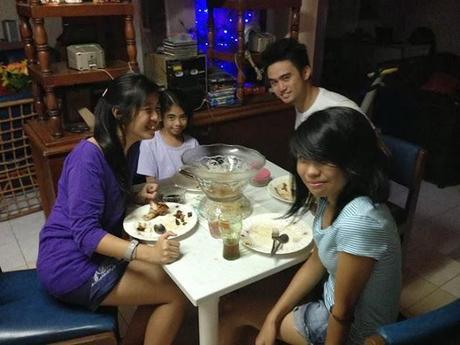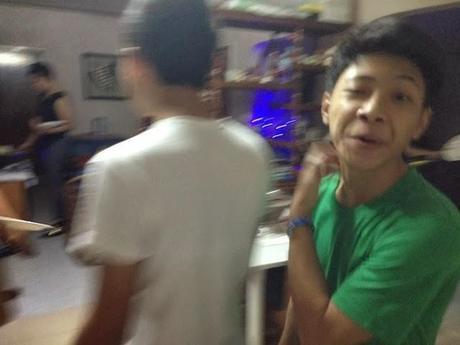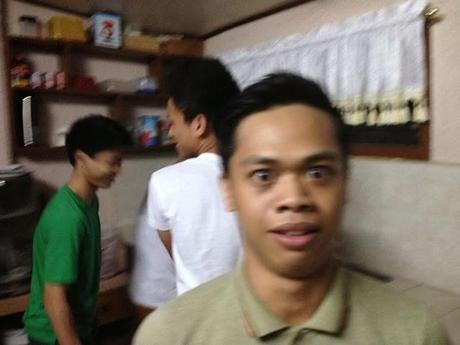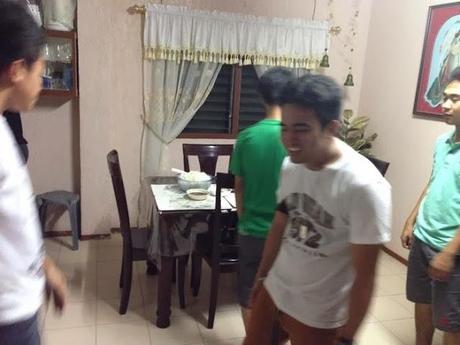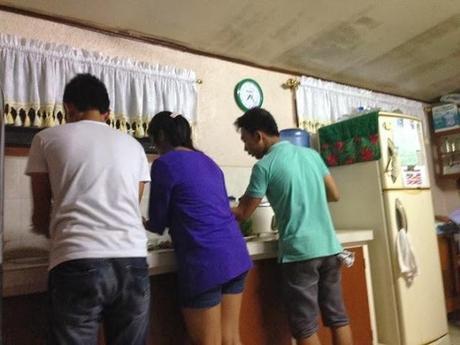 After we had our dinner, we had exchanged gifts already. I still have no idea who picked my name but nah, I really didn't mind what I'd get. Mommy Ericah suggested that before we say who our manito/manita is, we must first explain why we chose this kind of gift, para beygah! Haha. And so, it was my turn and I really thought that I already knew my manito, the recipient of my gift (because of its very obvious codename). By the time I said my manito's name, everyone thought it was Tiyong and then he said it was not him but it was Junvir. I was mindfucked. Junvir used Tiyong's name to troll around. Haha! I gave him a perfume because a man is more attractive if he smells good.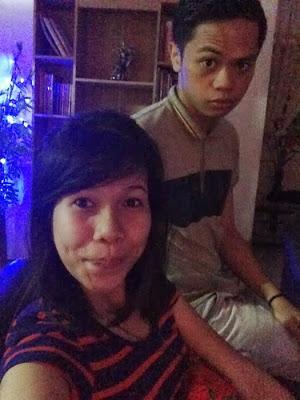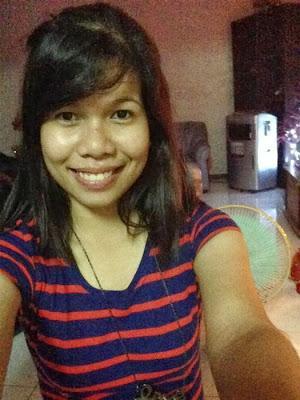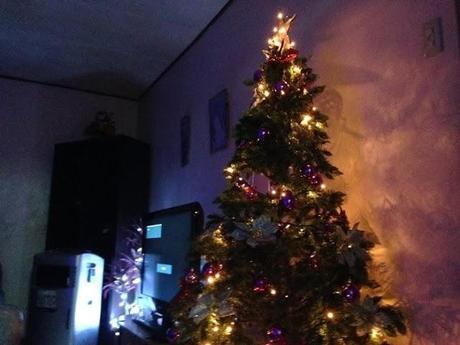 An unexpected thing happened... to me. Well, everybody didn't expect it either at least but for me, it was really surprising that I almost cried. Haha! 
Ramz... was the one who picked my name!
I actually didn't expect it. He was really a good actor! Can you imagine, we bought our gifts together and I, yes, I, was the one who chose the gift that he'd give to his manita. I chose a manicure with the color of mint-green/turquoise (my fave color) because he kept on asking me if I want this color and I said yes so I chose it because I thought that that color is not ugly at all and his manita might actually like it too! And then I added a cute hanky because girls love hankies, you know! We then bought some gift wrappers and a ribbon (he chose the mint-green colored ribbon, and I really have no idea why or why didn't he just chose the pink one because it's the general color for girls). Then I wrapped the gifts (because he can't do it). YES! I WRAPPED THAT VERY GIFT that I'd be receiving soon in the party because I really thought I was not his manita because I can't really feel it and when we tried talking about it, he just acted naturally but we avoided discovering each other's manita and manito, para naa sad tawn thrill, boring na kaau ug mahibaw-an na namo kinsa. Hahaha. 
It was already Ramz' turn to give his gift and he just said that his manita will be loving the gift because it's nice and "it will really suit her taste" (I was taking a video the whole time since we started exchanging gifts). After I heard what he just said, I became really suspicious and after a split of seconds he told me that it was me! What did I do? I walked towards him and gripped into his arms, and smiled and laughed and I can't remember what I said and then I told everybody that we bought the gift together and I wrapped it myself and ang ending ako ra dei makadawat hahaha. But but but.. it didn't end there, folks! He then grabbed his bag and handed me another gift!!! It was wrapped with a delicate brown wrapper with the mint-green ribbon around it! (he actually didn't let me use the mint-green ribbon in wrapping our gifts because he said it's just a waste of time and effort or like so haha, basta oy. I knew it shuuud! (kidding! wa bitaw, wa koy alamag shuuud xD)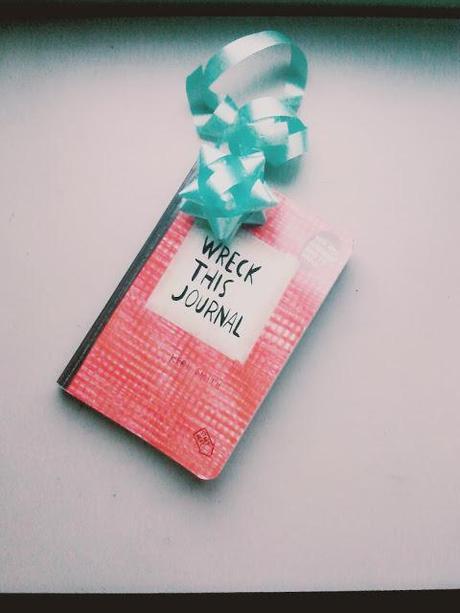 Before I received the gift, I freaked out first and walked around the place and sneaked into a nook of the room and said things that I can't remember again, basta nalipay ko nga murag nabuang hahaha. After which I then opened the gift with shivering hands and cheeks (just don't ask why because I didn't know either :P). I opened it and then I figured out what was in it and then I turned away from everybody and walked around the place again because I was about to cry. And everybody started teasing us and yelling at us to have a hug. Haha. It was really astonishing. I really love to have that journal ever since but I just can't because it's too expensive. In case you haven't heard of this thing yet, google it. I know you'll love it too! There and then we hugged and I said I'm very thankful to what he just did.
xxxxxx
I really love having fun with these guys. Even though the others are not keeping in touch anymore, there are still many of us that still do, and I would always appreciate that fact. However, there's this one person who really caught me. In the midst of a very complicated situation I was in before, he was there... Anyway, I really am happy with my life today. I've survived a lot already, most of you really have no idea.
Thank you IT Poseh fam for another memory we shared and for all the support and to Ramz for every genuine effort, concern and love you've let me feel. Thank you for everything. I may not have given you any earthly gifts, at least if you read this you'd somehow feel how happy and thankful, and proud I am of you... Nah, something's getting mushy in here. But really I am super thankful that you guys came into my life. Looking forward for another memories to share with you all!
Merry Christmas and a Happy New Year everyone! :)
xx