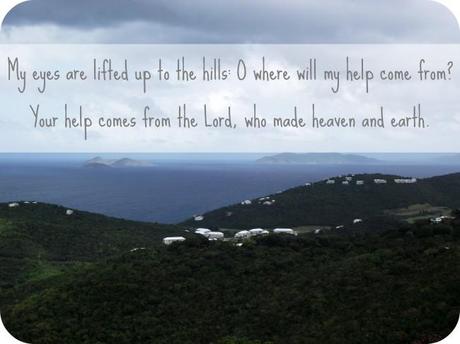 As Mr. A and I have gotten further into our marriage, I find myself often times filled with worry.
Not worry because I chose the wrong spouse but worry because our decisions now are so much more significant.
When we were dating and engaged, most of the decisions we contemplated were fairly trivial.
Should we get married indoors or outdoors?
Should we buy a new camera or save up for a better one?
Should we eat in or go out?
Should we buy a gray rug or a white one?
The list goes on and on.
But now that we are married, I find that I don't worry so much about these little things.  Instead, I've become frozen with fear thinking about all the life altering decisions that lie ahead.
When should we start having children?
Will I be stay-at-home mom or a working mom?
Where will we live?
Are we in the right career fields?
Will our jobs be flexible with our children?
What kind of house should we buy? A smaller, right now home or a larger, long-term home?
Something about getting married suddenly jolted me into thinking about all these grand conundrums.  With your vows comes the realization that your relationship is permanent and cemented.  While it relieves you from worrying about the petty things, it also makes the more important decisions even more apparent.
I can no longer ignore the fact that in the next few years we will make decisions that will vastly alter the course of our lives.
My perfectionist personality leads me to obsess and overanalyze these situations endlessly.  All that thinking and worrying doesn't make the decision any clearer, it just makes me more confused.
But in the end, I know that scripture tells me that I will be fine because I have the Lord to guide me through it all.
My eyes are lifted up to the hills: O where will my help come from? Your help comes from the Lord, who made heaven and earth. May he not let your foot be moved: no need of sleep has he who keeps you. See, the eyes of Israel's keeper will not be shut in sleep. The Lord is your keeper; the Lord is your shade on your right hand. You will not be touched by the sun in the day, or by the moon at night. The Lord will keep you safe from all evil; he will take care of your soul. The Lord will keep watch over your going out and your coming in, from this time and for ever. Psalm 121
So when my brain overwhelms me with the vast choices that lie ahead, I close my eyes, fold my hands, and lift my worries up to God.
He knows my heart.
He knows my path.
He will find the way to lead me home.