There's something magical that happens when you watch awards shows:  You either feel good about your closet or suddenly crave a (window) shopping trip at Beverly Hills finest ateliers.
But usually, if not always, any woman that is over 35 years of age, suddenly feels
old.
Old because most women strutting their stuff on the red carpet are
young
and
hot.  
While older, (and I type this quite loosely), are relegated to wear over-sexed numbers or moo-moo's.  While most of us are 
too mature
to even pretend that we can carry off any of the
sexy
looks -even if we had the means to do so- the rest of of sigh in desperation to think that our favorite muse is suddenly "covered-up" with a drab
frock.
But this year, I am happy to report, mature women (and I type this with a HUGE smile on my face) brought
class
,
style
,
color
and
freshness
that women our age can be proud of.  These are my favorite looks from the 2013 Golden Globes:
Connie Britton
Statuesque Beauty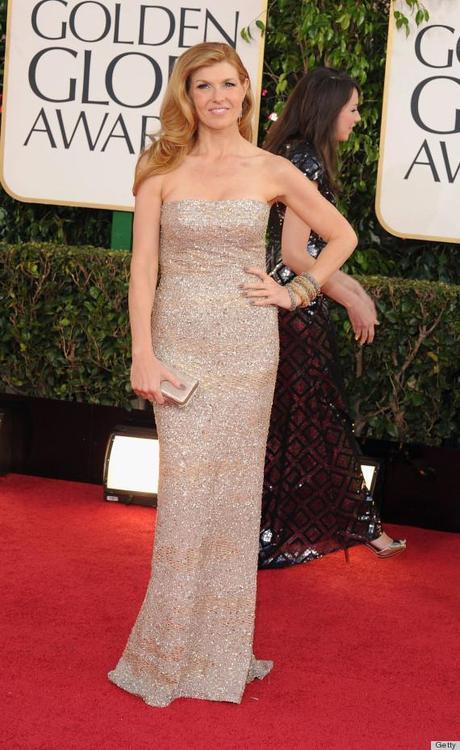 Image Courtesy of Huffington Post
Isla Fisher
Walking Mermaid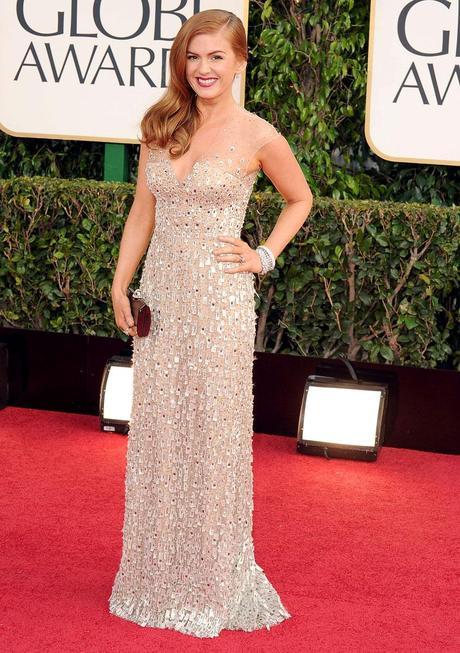 Photo Courtesy of US
Juliana Margolis
Striking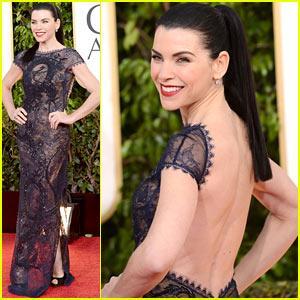 Naomi Watts
Surprise in Crimson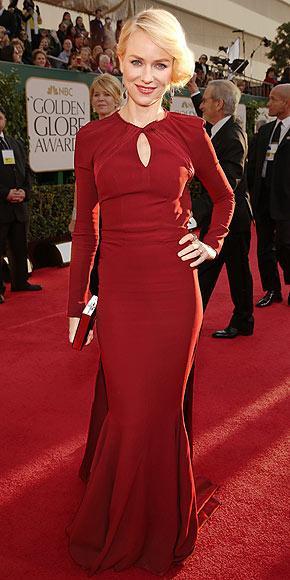 Salma Hayek
Pure Perfection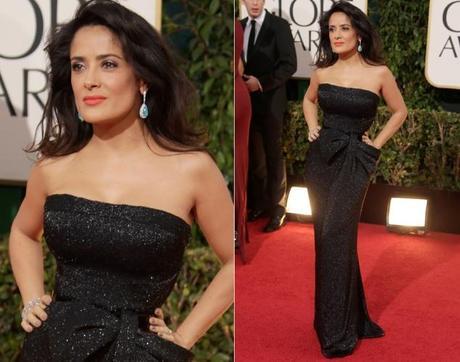 Image Courtesy of  NY Daily News
Other notable
red carpet queens
include
Julia Louis Dreyfus
, who looked lovely in her vintage inspired chiffon-overly ball-gown.
Jodie Foster
who can't do no wrong (and who doesn't love a dress that matches the blue in her eyes!)?  Sally Field and
Helen Mirren
...what can I say?  I want to be them when I grow-up!
What do you think?  Who were your favorite fashion divas (over the age of 35) at this years Golden Globes?