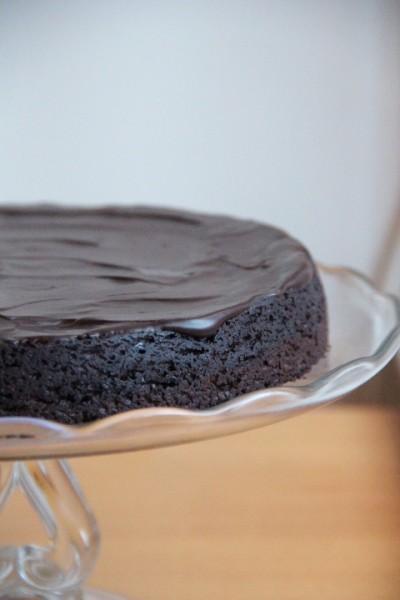 This year is the year of trifecta celebrations for my family.  We have three people turning the big 3-0 in 2013 (apparently 1983 was a busy year).
Monday was the first in the trifecta, when my brother transitioned into full adulthood.  To celebrate, this past weekend, the whole family headed down to Great Wolf Lodge for a surprise (to my brother anyway) trip.
To round out our festivities, I wanted to bring a cake that would do my big brother justice.  One of my favorite memories of him growing up was his fondness for all things fudge.  After years of trial and error, he perfected the strategy for selecting the best fudge—don't waste your time on anything other than pure fudge.  He didn't believe in letting almonds or peanut butter cups take up any space from his precious fudge.  He just wanted pure unadulterated fudge.  To this day, he still employs the same strategy.  No rock road fudge for him, he wants the real deal super chocolate fudge, and nothing else.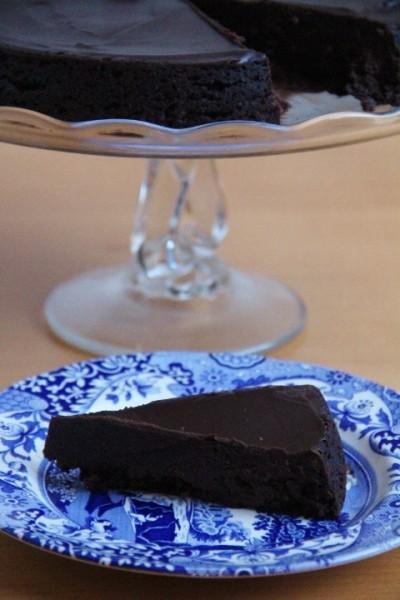 I haven't made much fudge in my life (well actually I don't think I've ever made fudge, maybe I should get on that) so I wanted to make the best possible replica of fudge.  A flourless chocolate cake seemed to fit the bill perfectly.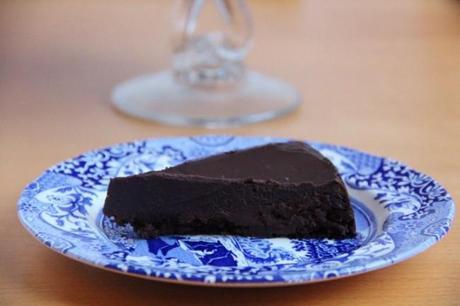 While this is a vegan flourless chocolate cake, I'll make no claims as to its supposed healthiness.  There is in fact a lot of coconut cream.  But at least you'll get a serving of healthy fats from the avocados.
Happy 30th Spandola! Hope you ate yourself into a chocolate heaven.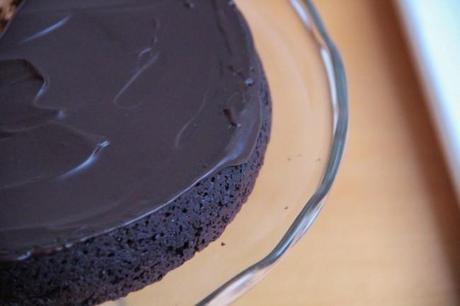 Ingredients
Cake
8 ounces semisweet chocolate
14 ounce can of coconut cream
1 cup raw sugar
1 cup cocoa powder
1 large avocado
Chocolate Glaze
4 ounces semisweet chocolate
1 tablespoon vegetable oil
1 tablespoon non-dairy milk
1 tablespoon brown rice syrup
1/4 teaspoon vanilla extract
Method
Preheat oven to 375.
Bring a large saucepan to medium heat and add in 8 ounces of chocolate and coconut cream.  Stir until chocolate and coconut cream are melted.
Peel and pit your avocado and place the avocado meat into a large blender. Then pour in melted chocolate and coconut cream.
Blend until completely smooth.
Pour avocado chocolate mixture into a large bowl.  Then add in remaining cake ingredients (sugar and cocoa powder) and whisk until combined.
Pour the mixture into a greased 10 inch cake pan.
Bake for 35-40 minutes, until the center becomes firm.
Allow it to cool to room temperature.
While cake is cooling, make your chocolate glaze.  Add 4 ounces of chocolate and vegetable oil to a microwave safe bowl.  Heat on high for 2 minutes or until melted.
Whisk together chocolate and oil.  Then add in non-dairy milk, brown rice syrup, and vanilla  extract and whisk together.
Remove cake from cake pan and place it on your serving platter.  Then pour chocolate glaze over top of the cake and place the cake into the refrigerator to set.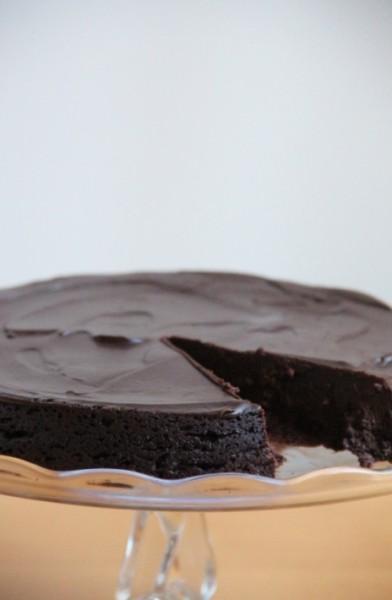 Keep the cake refrigerated until you are ready to serve/celebrate.