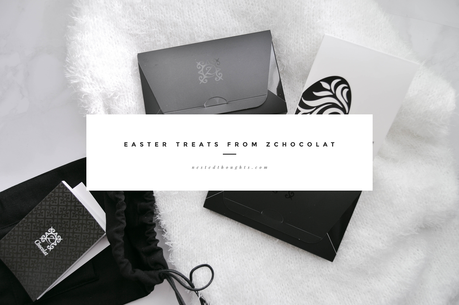 Spring is a season blooming with beautiful blossoms, cherubic young chicks, and fantastic French flavors. To make the most of such a memorable time of year, the Easter collection includes six spectacular ways to enjoy pure chocolate fritures mixed with heavenly hazelnut pralinés. Learn why this collection is the perfect way to add epicurean flair to any Easter celebration.
AN EPICUREAN EASTERTraditional French Fritures plus Playful Hazelnut Pralinés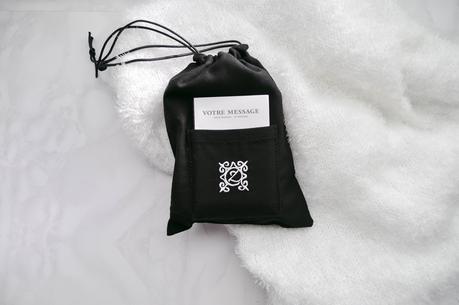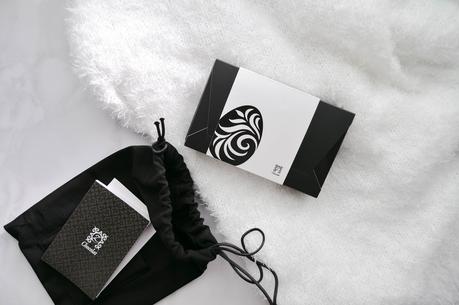 Welcome the changing seasons with our playful Easter pralines.  Available in a variety of different packaging options, each member of this collection is adorned on the outside with a decorative Easter egg insignia and filled on the inside with our classic hazelnut and chocolate recipe.  Molded into the shapes of traditional French friture, it's a joyful celebration of spring sure to delight old and young alike.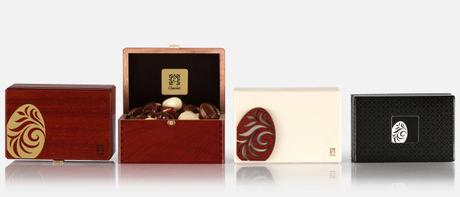 This collection is available in the following packaging styles: Assortment box, zBox, Basswood box, and Mahogany box.
Each product comes adorned with a decorative egg insignia, an attractive nod to one of the season's most recognizable symbols. Most importantly, the EASTER COLLECTION once again demonstrates zChocolat's famous commitment to flavor. Each praline is made exclusively with Piedmont hazelnuts and coated in zChocolat's renowned single-origin cocoa couvertures for a sweet confection destined to delight old and young alike.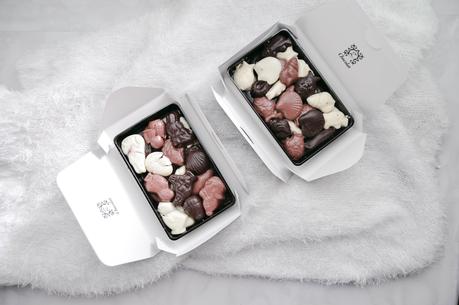 Each EASTER COLLECTION box is brimming with chocolate seashells, eggs, chickens, crabs, fish, bunnies and more, all rendered in delightful detail. Known as friture, these carefully shaped confections are a traditional part of European Easter celebrations and are sure to add interest and meaning to any spring-time celebration.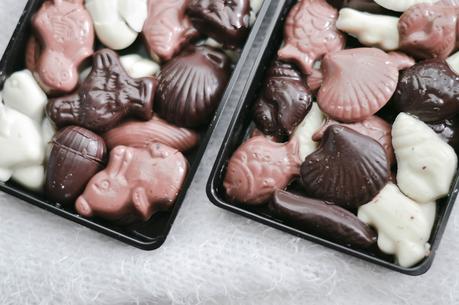 As a review, the package came in fast (as usual!) but as I opened the boxes, some of the chocolates were cracked and broken. I didn't know who's to blame (the company or the courier) but nonetheless, the appearance of the chocolates is only made use for picture taking. It won't matter any longer as we are going to devour them sooner. Each chocolate were adorably shaped and filled with white, milk and dark chocolate flavors.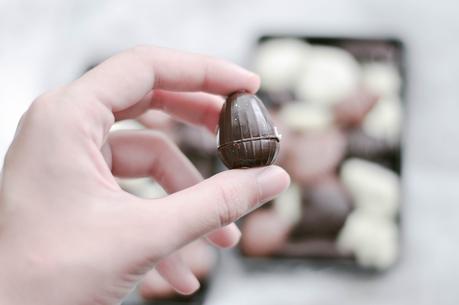 I liked the egg-shaped chocolates the most because they're easier to chew and easily rolls on the tongue. However, what we see on the outside doesn't really matter because what's important is in the inside and how these chocolates taste like.
zChocolat's Easter Collection prices range from PHP 1,800+ to PHP 12,000+ (USD 30+ to USD 200+). For the exact prices and assortment packages, please refer here.
Hope you are having a happy Easter. Enjoy it more with zChocolat's Easter Collection. It's not yet too late to grab yours now!


Disclosure: I was compensated to write this post but that is in no way influenced my thoughts- all opinions expressed are entirely my own. 


x