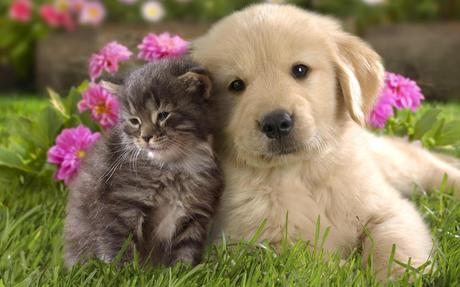 Best Friends
Image Courtesy of The Khong
A dear friend mentioned that she would be seeing a movie screening this week - with a friend that, until that very moment, I had no idea existed.  Being that I've known my friend for close to ten years, it just just seemed a bit odd.
After our shared excited about this uber-exclusive screening she would be attending, I mentioned to her that I had never heard her talk about this "friend;" to which she promptly responded: "Single girls need single friends to do single things with."
Ouch.
This got me to reminisce about the many women, and men, that I have been fortunate to call friends.  Some are still in my life, others are all but a distant memory.  Some were part of the same social circle, some didn't know others existed.   But while they were all friends at a certain moment in time, others have been in my life for 10, 20, or even 30 years!
Those that remain in my life, as my blogging buddy Ann Odle put it "have a certain give and take quality, so that our friendship may seem out of balance from time to time, but will always even out in the long haul."
But not all friendships will survive life.   
My dear friend 
Carolyn West
 shared this about friendships:  "In my teens I wanted friends that shared the same interest as me.  In my 20's I wanted friends that I could go have fun with.  In my 30's my friends were other parents.  Now in my 40's, my friends run the gamut of all ages and backgrounds."
Donna Biroczky agrees with us, "(Friends and Friendships) are less about age and more about what your're going through in life."
Don't I know that!
I have long left behind my happy hour
colleagues
and have since since been drawn to "smart women that have similar morals and ethics," like Carolyn.
But not all friends from your 20's will make it to this stage.  
So what's a girl to do?
While it's "sad to be in a relationship with a friend that can't transition with you," as Ann shared; when you "open yourself up to meeting people that are going through similar life experiences - no matter what the age," advised 
Trina Finton
, "you are bound to keep, and develop new friendships."