It's been a long time since I blogged and here I am again. But I guess I don't necessarily need to apologize because I don't even have consistent readers. Like real ones. Haha! Maybe soon.Anyway, I have here an outfit post which I wore last Sunday. It was Sinulog, an annual (grand) fiesta celebration here in our city (Cebu, Philippines). Sinulog is maybe one of the grandest fiestas you could ever imagine. It's not just the local people celebrates it, a plenty of tourists and foreigners from around the globe are also into it. Though it's really a grand celebration, it's also a wearisome experience because there's no enough transportation and all you can do is to walk, walk and walk anywhere your feet brings you. Ah basta, that's it! I can't explain further cause I think I'm running out of words now.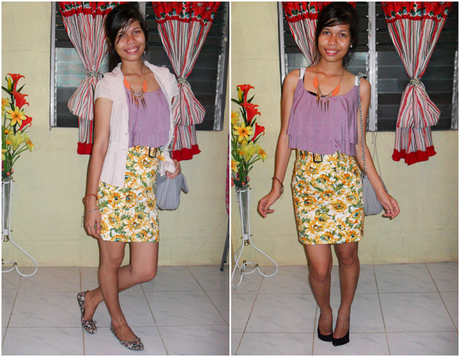 Here's a summary of my look.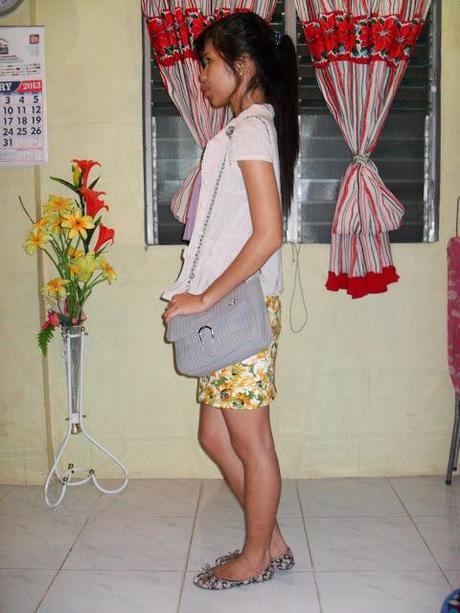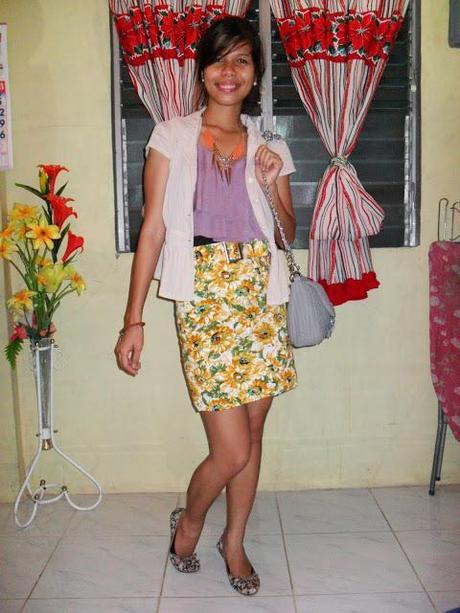 I wore a lavender, layered cropped top. It's not really mine, it belongs to my sister. I just borrowed it since I'm running out of (new) clothes already. Tss.Top - SM Dept. Store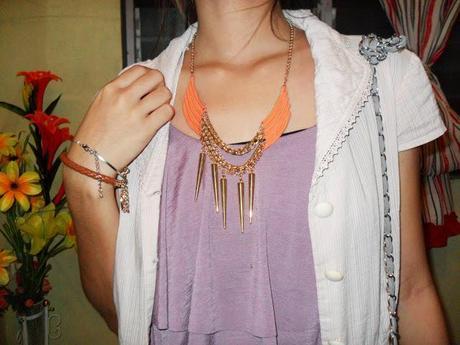 I think that shiny thing over there really emphasized my outfit. Fierce!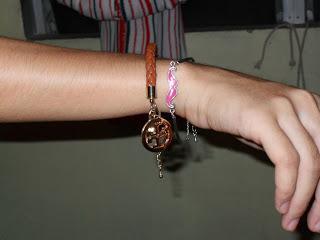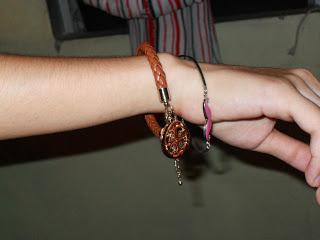 Spiky necklace and pretty bracelets- from my fav accessory store, Aizelym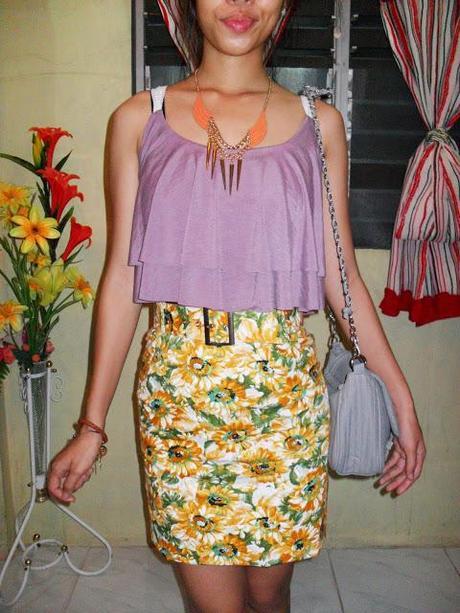 Without a blazer.*Actually, the blazer is just a button-front top from Kamiseta which I customized and made a blazer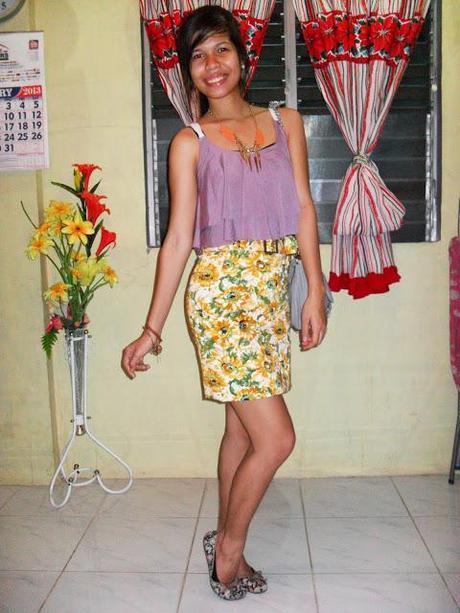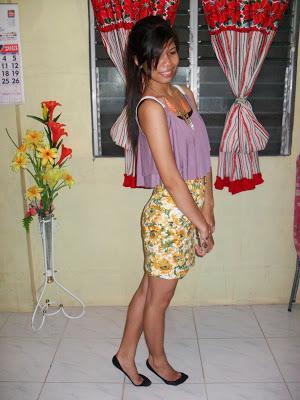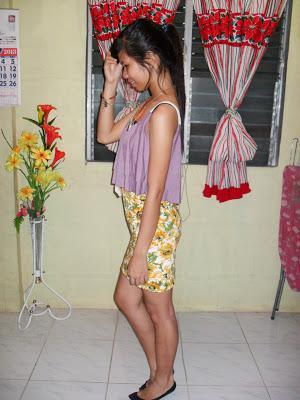 Floral pencil skirt - pre-loved, got this online (I forgot where)Floral flats - SM Dept. StoreGray sling bag - from my sister, a gift she received from a Christmas party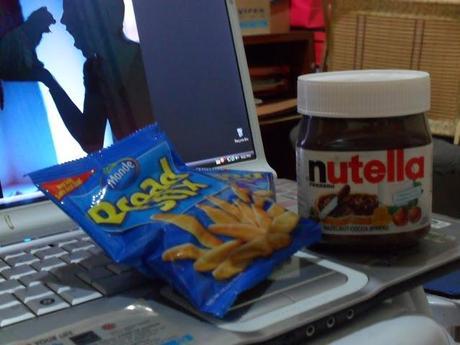 And here's a bonus picture! Look at this lil' fella. I just can't believe I'm actually having this sweet little thing. I bought this on the same day at Robinsons Place supermarket, because they said that only Robinsons sells Nutella here in the city. Hmm. Haha.Right at this moment, my Nutella's half empty already (or half full?). And it's been just a couple of days since I bought it. I just can't get enough. It's really tasty and I really enjoy eating it especially without the bread stix or sandwich. Hahaha but yeah! Kilaw kilaw lang. xDI'm really buying another one if I ran out of it already (even though it's really expensive) Tehee! :D
xx