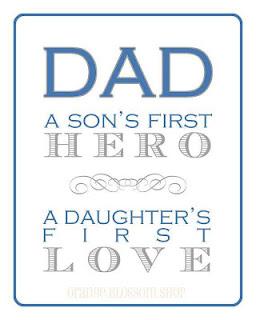 In honor of my dad who left us much, much too soon at the young age of 58, I am sharing the following post that I originally wrote in 2009 on Facebook:
My dad spoke several languages, including: Spanish, English, Armenian and Latin.

My dad could sing Gregorian chants and was the lead singer in a choir that traveled throughout Mexico
My dad could read and write "sheet music," play the guitar and dabbled on the piano

My dad was promoted so many times at work that they couldn't categorize his role/job position by the time he retired

My dad LOVED to discuss theology and would compare Bibles (the various versions) and speak to Christians, Muslims, Buddhists and Jehovah's Witnesses to learn "their views" about religion

On our way out the door, my dad would always state "Como te vistes te tratan." Meaning, the way you are treated follows the way you are dressed. To this day, there's a mirror near the entryway in my parents home.

When discussing college options, he would say "La escuela no hace al estudiante, el estudiante hace a la escuela." Meaning, it didn't matter what college you picked as long as you held yourself to high standards.

My dad was an extremely good cook. My fondest memories are of him cooking and baking with my grandma (his mother in-law).

My dad, as well as all of my siblings, was athletic. He played soccer, basketball, long-distance bike riding and walking (after he hurt his back)

Physically, I am the female version of my dad.

My dad was the BEST grandfather and adored Anais and Pedrito (the first born niece and nephew) - from horseback riding, to train trips, those two kids will never forget how amazing my dad was

To the dismay of his nephews and brother Daniel, my dad was un "Americanista"
My dad never traveled to Europe - not because he couldn't, but because he didn't want to. His response to travel outside of the country was "Before you learn about others, learn about your OWN land."

My dad was a registered Republican and voted at every single election from the point of becoming a US Citizen. Once I was old enough to vote, my dad and I would walk to our local polling place together with my mom.

My dad was stubborn - so am I. I'll leave it at that ;)

My parents had out TV time limited to a couple of hours (if that!) a day. We were, instead, privy to classical music, boleros, and 60s instrumental during dinner. Hated it. Then I grew up. Now I LOVE classical music (thanks dad!)
My dad was an amazing dresser. He exuded class and grace upon entering a room.

All the kids in the family loved my dad - he had a thing with kids. But one thing most of them remember about him was the way he smelled. Amazing. To this day, I will never share what his cologne was nor will I buy it for anyone else. It's his scent alone.

My dad was an amazing son-in-law. Imagine living with your mother-in--law - your WHOLE married life? My dad did it. And when my gma was too ill to stay at home, my dad would visit her in the home three-times-a-day!! The nurses and doctors in the home thought HE was the son. And honestly, I think my gma always saw him as the son she never had.

My dads best friend was my mom. They would stay up talking ALL NIGHT LONG. Once I lay in bed with my parents (very short time before he passed) and asked them what they talked about. His response "de nada." Ha!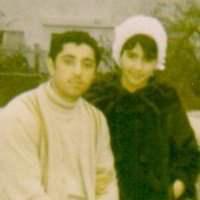 My mom and dad, circa 1969/70 posing outside their
first apartment in the San Fernando Valley, California.
From this green earth, to the clouds in heaven where he is looking down on us, I wish I could hug and wish my "papi" a happy Father's Day.
Missing him with all of my heart,