One of the many things I wanted to do during my summer break, was to drive to the South Bay and hang-out with my hubby at one of the many beach towns we tend to ignore throughout the year. So on a recent Sunday morning we drove to Hermosa Beach, AKA "The Best Little Beach City."
True to its tagline, Hermosa Beach is really one of the cutest beach towns in Southern California and only a short 30-minute drive from the Westside (with moderate traffic).
But because of the cuteness element of it, it's hard to find parking...so after a quick cruise down the main drag, hubby and I drove east a few blocks and found our lunch spot: Hermosa Beach Fish Shop (HBFS).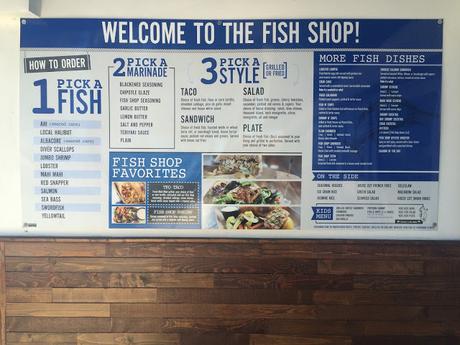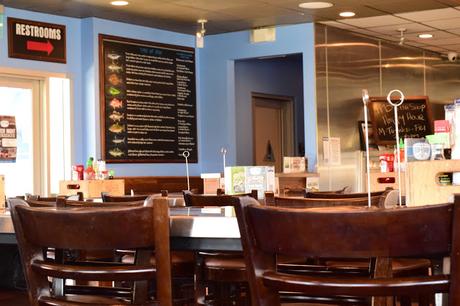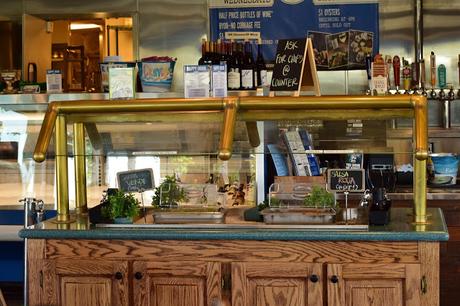 Unlike the restaurants in the Hermosa Beach main drag that seem to appeal to a tourist crowd - IF you find parking - Hermosa Beach Fish House has ample parking because it's located in the same shopping center as a grocery store and coffee house.
THIS in itself, was a huge deal for us, so of course we said yes to the restaurants invitation to stop by for lunch.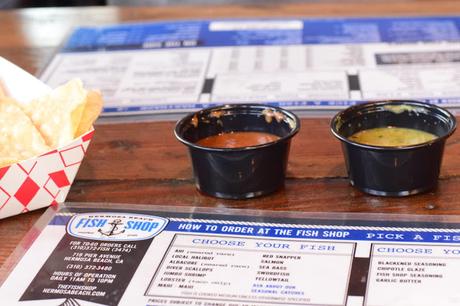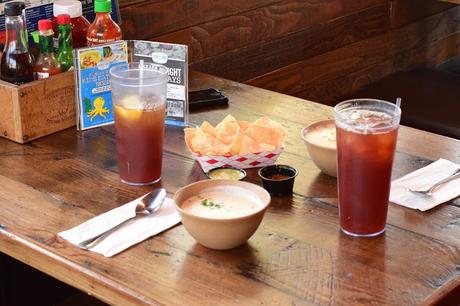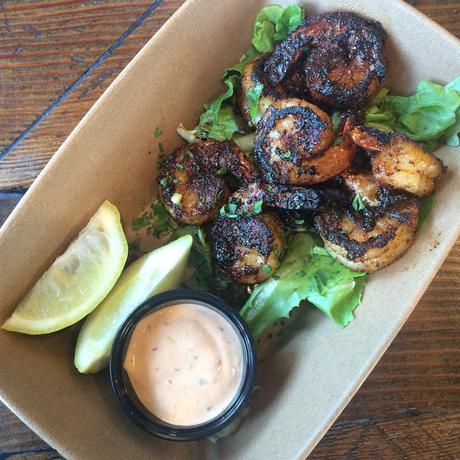 The restaurant itself is a casual locals hangout with both indoor and dog-friendly outdoor seating, with a walk-up-to-order and seat yourself-fast-casual-theme that has become commonplace in the LA restaurant scene.
The menu is extensive yet heavily focused on its namesake: fresh Seafood delivered daily. But the best part about it? Fish, shrimp, scallops, or lobster, can be prepared any way you like, and seasoned with any one or any two (or three!) marinades or rubs of your choosing, and either grilled or pan fried.
But it gets better!
The seafood can either be prepared and served in tacos, over a salad or as a plate. Everything, and I mean, everything including the tacos, are large servings and can be shared.
We complemented our plates with their house green salsa (OMG - SO good!), red salsa, while some dishes are served with a tropical mango salsa.
The sides, from the rice, to the steamed vegetables, are prepared and seasoned perfectly; while the seaweed side salad was a refreshing and tangy.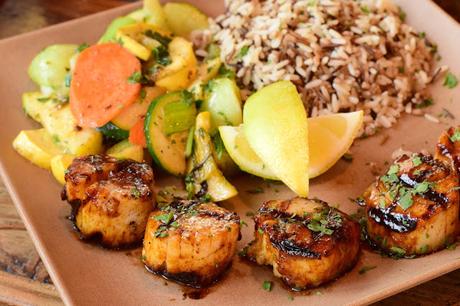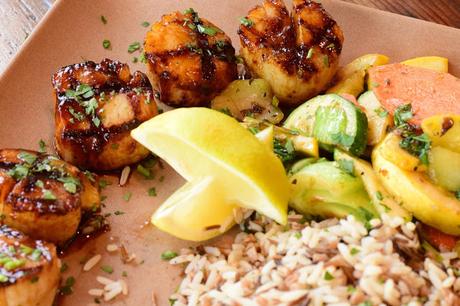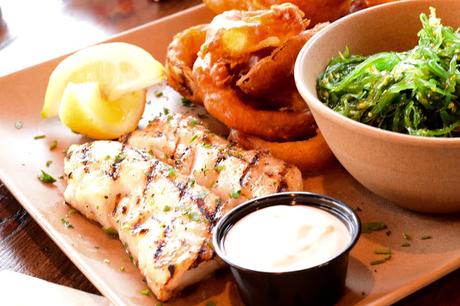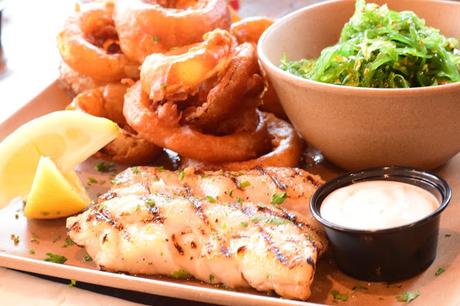 We tried the clam chowder, which was a light yet creamy chowder that was the perfect start to our meal.  We then had the blackened-shrimp appetizer that was served with their spicy aioli - it was a perfect "blackened" rub that was so good, we're still talking about it.
For our main course, hubby had a grilled sea bass with the "garlic butter" while I ordered the pan-fried scallops with chipotle glaze. The scallops were very good, but the sea bass was outstanding. An absolute must try!
As for drinks, while my hubby and I didn't drink adult drinks this time around, we were pleasantly surprised at the Hermosa Beach Fish House's selection of local beer on tap and finding out that the restaurant doesn't have a corkage fee!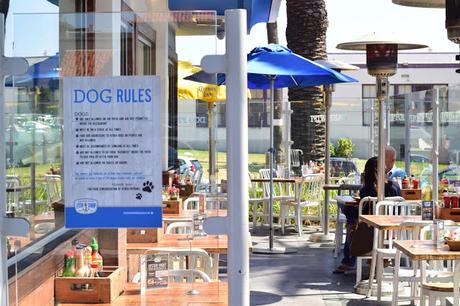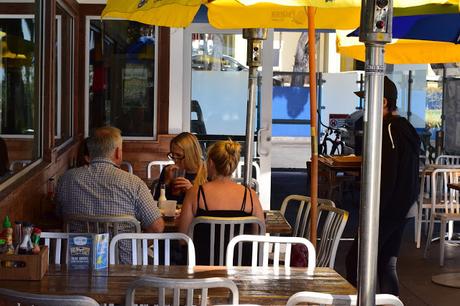 While we don't live a short driving distance to the Hermosa Beach Fish House, we will definitely come back and spend a weekend afternoon with Princess Maya.
I also invite you to check-out Hermosa Beach Fish House on Faceook to stay updated on their specials and events: https://www.facebook.com/HBFishShop
Do let me know when you stop by!
Ana Lydia