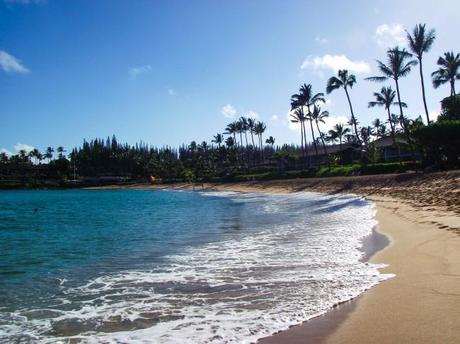 Originally, I was going to squeeze this day's recap into one post, but there's way too many exciting things that happened.  So in the interest of keeping posts on the readable side, I'll split this one in two. Our third day in beautiful Maui we finally awoke to the sun shining.  We had seen so much rain we kind of forgot what the sun looked like.  Fearing that the clouds and rain would soon return, we quickly changed in to our beach attire and headed to the beach next door, Napili Beach.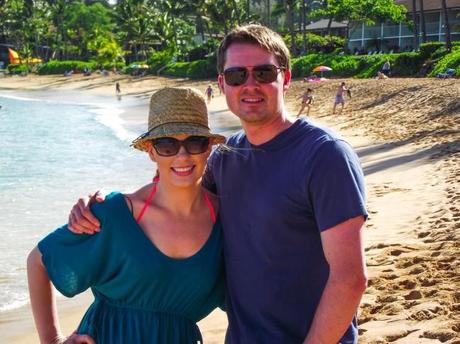 Yesterday, I mentioned that all of the beaches in Hawaii are public beach and therefore have public access.  I failed to mention that almost all the beaches also have public parking.  The key is to arrive in the early morning before the big beach rush or in the late afternoon after the early risers have gone home.  Using this strategy, we never had a problem finding a spot. While we could have walked less than a block to the beach, with all our snorkel gear, beach chairs, and umbrellas, we decided driving to Napili was a much better idea.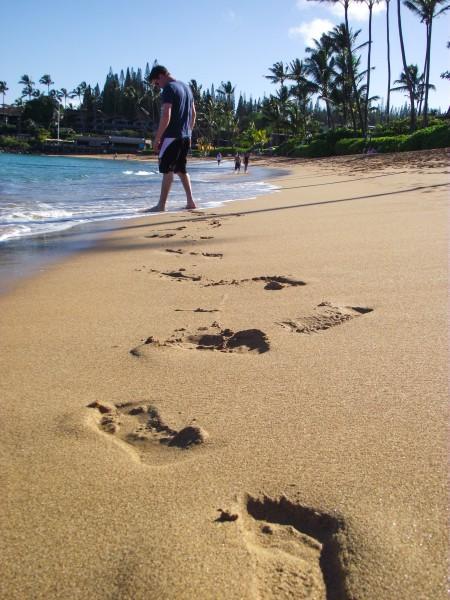 Napili Beach is one of Maui's top ten beaches and I think Mr. A's favorite.  It's a wide crescent shaped beach with great snorkeling and calm waves. As soon as we setup shop, we decided to explore the beach.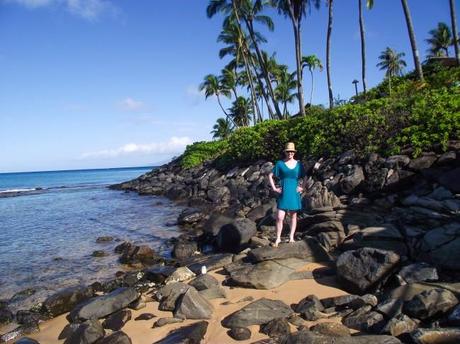 The very northern end has huge smooth boulders that you could climb around.  It also had a restaurant which is known for its breakfast.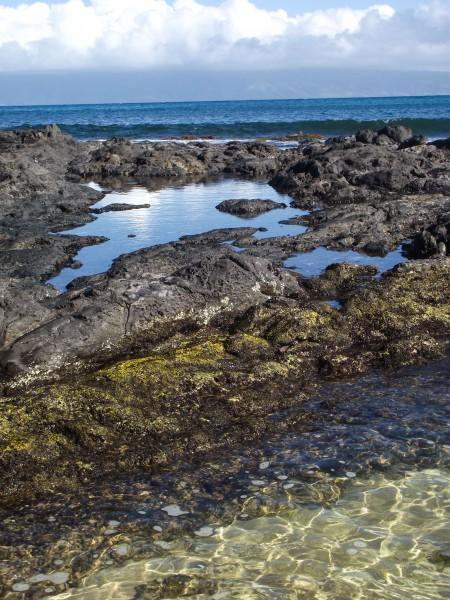 The southern end has rough lava formations, which create lots of small pools when the surf is high. Like the northern end, this end has a restaurant as well called the Gazebo.  We meant to eat breakfast there one morning but we could never find a way to fit it in.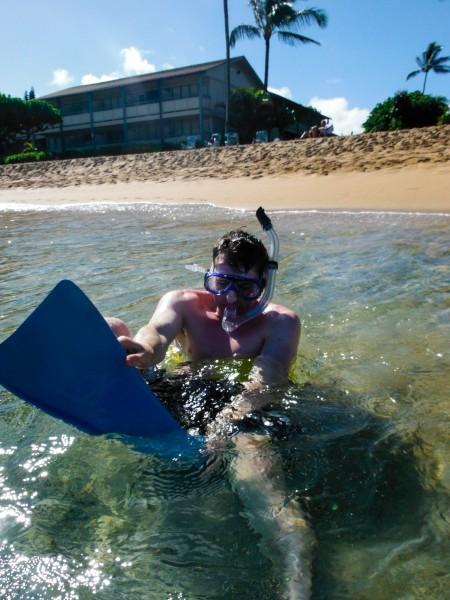 These rock formations have attracted a variety of marine life making for outstanding snorkeling.  Mr. A, needless to say, was happy as a clam.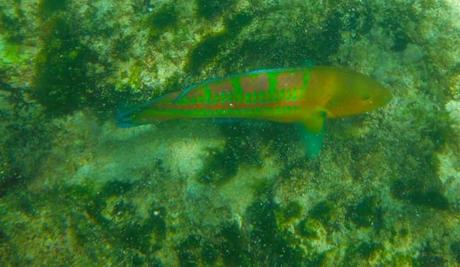 We saw an incredible number of vibrantly colored fish, more than we saw even in Key West. The fish were every color of the rainbow, from pink to blue to orange.  I've never seen so many different colors.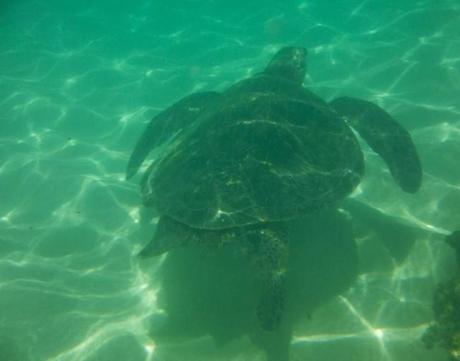 Mr. A also had another close encounter with a turtle so he was over the moon excited.  By law, you are not allowed to pursue or touch the turtles, so it can be hard to get close.  Mr. A just happened to find a turtle that didn't mind swimming right up next to him.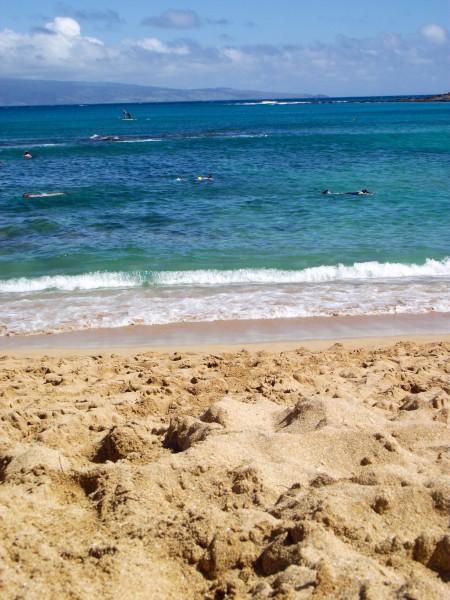 Since there are such large rock formations, the waves here are pretty minimal but I will warn you that there is a very deep drop off upon entering the water.  We saw several older people struggling to climb out of the water when they were finished.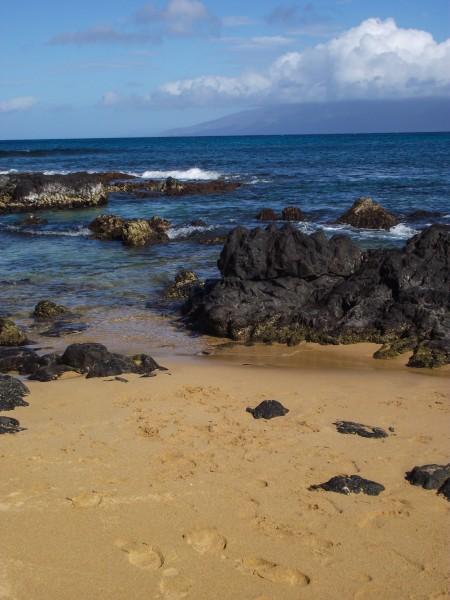 Also, make sure to watch out for rogue rocks while you are in the water. This goes for pretty much all of Maui (considering it was created by lava) but it's especially true for the southern edge of this beach.  I jumped up into a wave and ended up slamming the bridge of my foot against a rock when the wave retreated.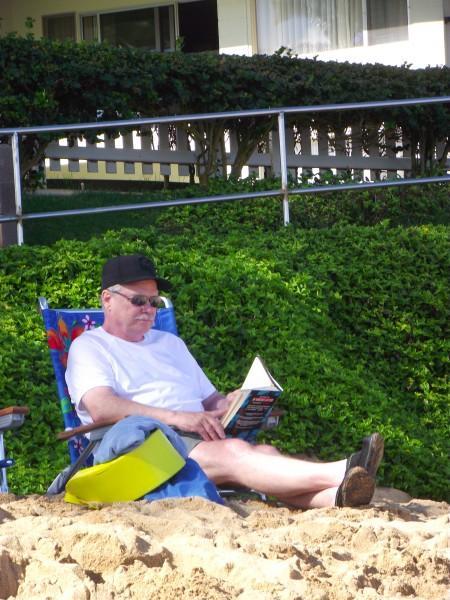 This beach was also perfect for our other vacation partners who prefer reading to swimming.  This is pretty much what my Dad does on every beach—chair in the shade with a book. The palm trees bordering the beach provided the perfect shade for our resident librarian.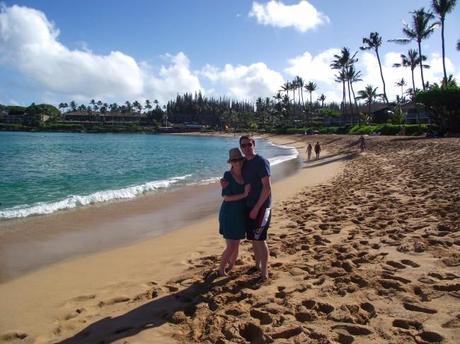 We probably could have stayed at this beach all day if our schedule wasn't so packed.  Towards lunch time, the beach started to get a little on the crowded side so we took it as our hint to leave. But if you prefer a more deserted beach, head up super early in the morning–you'll have it all to yourself.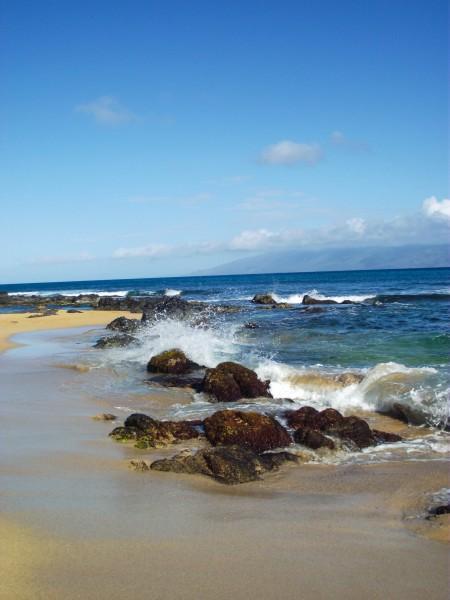 If you are staying in Maui, I definitely recommend checking out Napili Beach.  It's the perfect beach for the whole family–tons of sand to dig, coral and fish to explore, calm waves to wade in, shade to sleep under, and a long sandy path to walk around.  The travel books were right when they said it's one of Maui's best beaches.