So I've talked a lot on my blog about me and Mr. A and what we do but I've never actually told you anything about where we live.So let's change yet, shall we?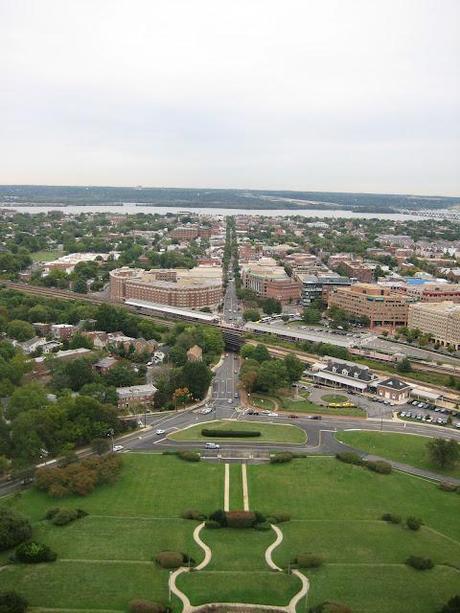 We are currently posted in the beautiful small city of Old Town Alexandria, located on the western side of the Potomac River.
We picked this locale for a number of reasons but mainly because it was close to work and it reminded us of our favorite waterfront towns, Annapolis and Charleston.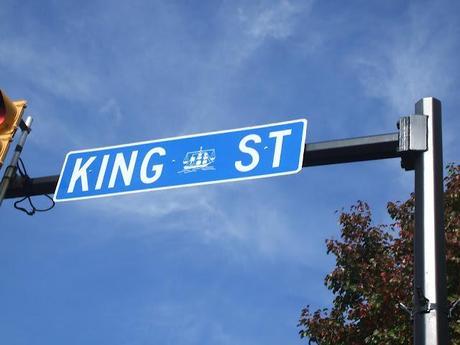 The city is centralized around King Street, the main shopping and dining drag.We live on the far western end of King Street, about 1 mile away from the water.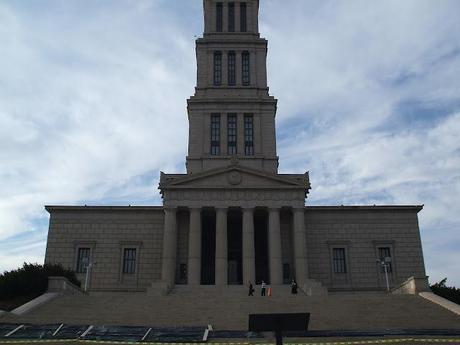 Directly outside our front door to the right is the huge George Washington Masonic Memorial.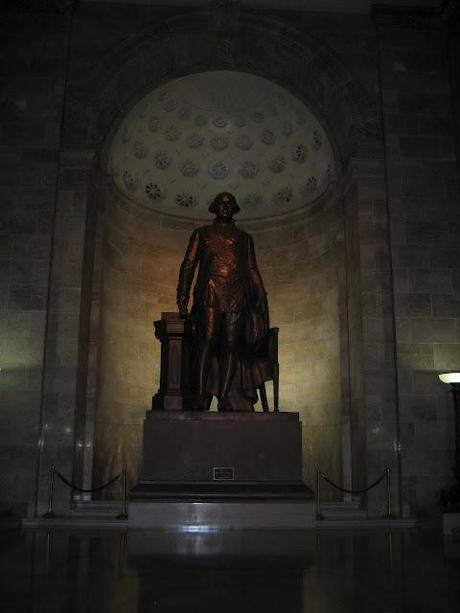 This temple was built in the 1920s to honor George Washington's Masonic past and includes several exhibits of Washington family relics.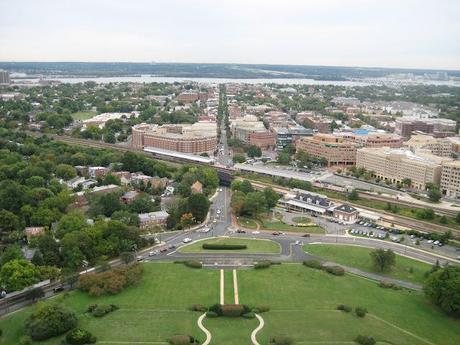 For $8, you can take a guide tour to the top of the temple which overlooks the entire city of Old Town.On a clear day, you can see all the way to the Washington Memorial.
Directly to the left of our building is the metro taking us into DC.This is probably the number one reason why we picked our building.We simply wake up and cross the street to start our 20 minute metro ride to work, doesn't get more convenient than that.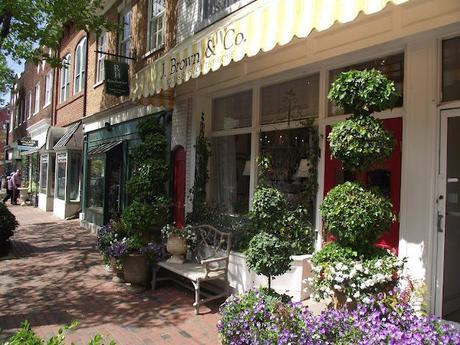 Past the metro, continuing down King Street is a plethora of boutique stores, antique shops, and restaurants.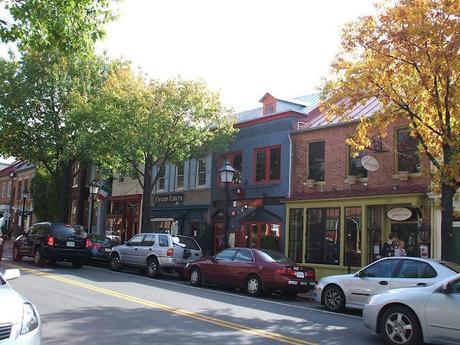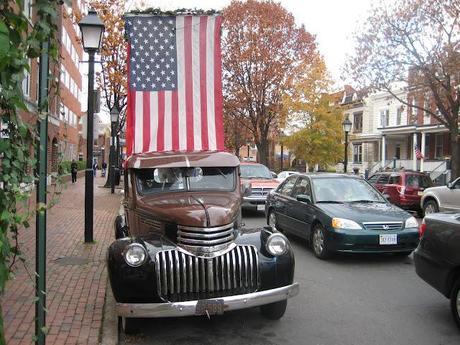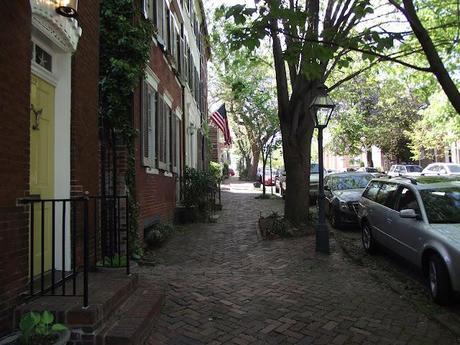 The city contains a mixture of new and highly historic buildings.It's not uncommon to walk past houses that were built in the 1770s that flank brand new buildings constructed in the past few years.It's part of Old Town's charm.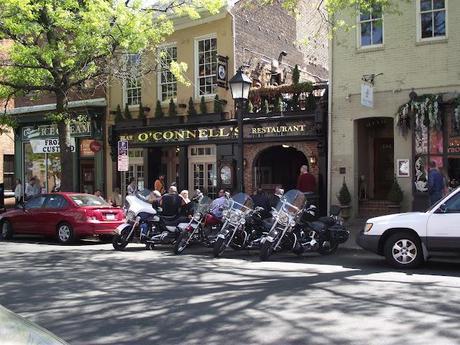 King Street
and the surrounding area have amazing restaurants.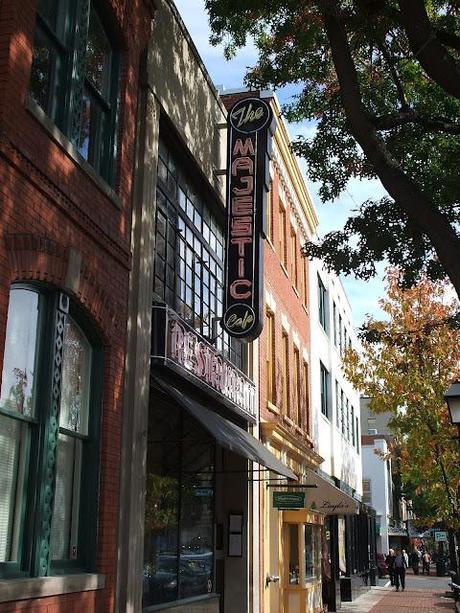 We love having the ability to walk out our front door and casually stroll to a huge variety of food, whether it be Italian or Thai or Chinese or American.We've got everything from cheap eats like Five Guys all the way up to five star restaurants like Restaurant Eve.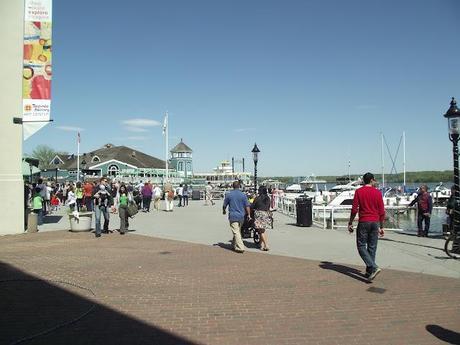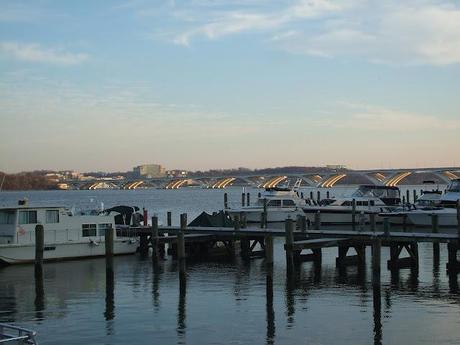 Following King Street to its end, you reach the banks of the Potomac River.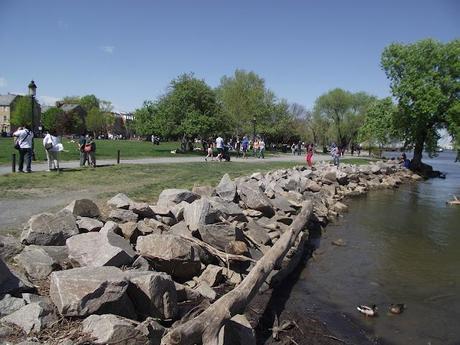 There are several waterfront parks that you can walk around once you get to this point.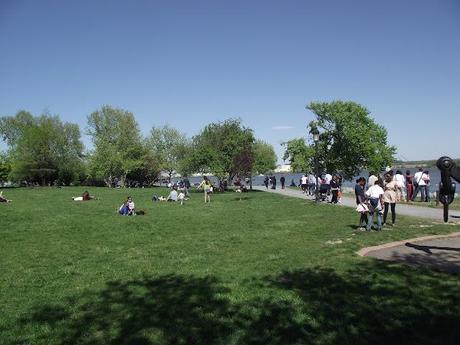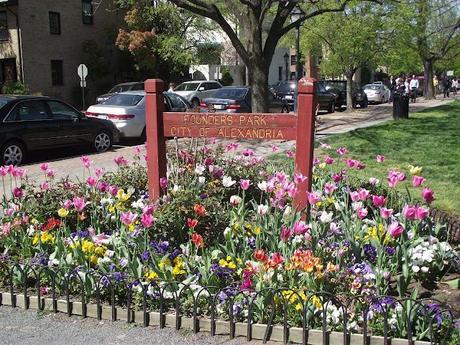 On the northern side is the larger Founders Park, complete with volleyball courts and a walking path.This park is always filled with people lying in the grass and children playing near the water's edge.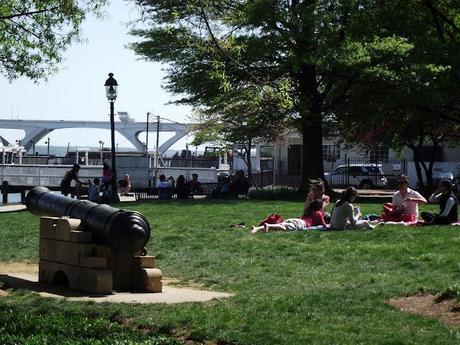 On the southern side is the Waterfront Park, which is smaller but also less crowded.It's the same location where we got our engagement pictures taken.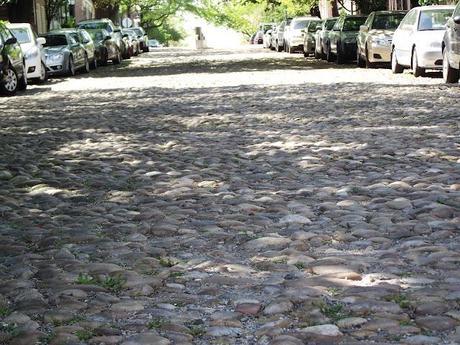 Another unique characteristic of our city is the random cobblestone streets, also featured in our engagement pictures.

  
These streets have survived since the city's earliest days in the 1700s.I can't imagine the amazing things they've seen.
Besides historically built streets, we also have a collection of historically important buildings.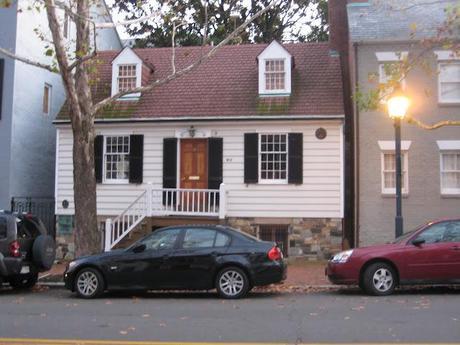 There's George Washington's city home.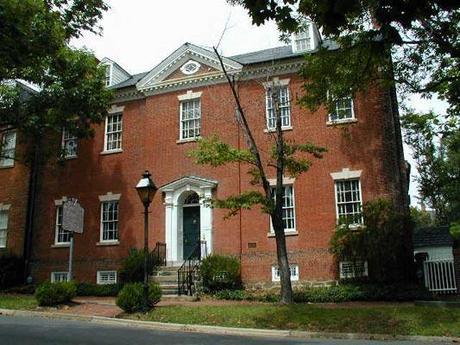 Robert E. Lee's childhood home.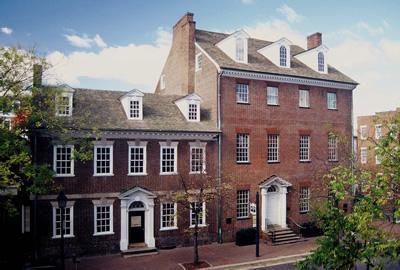 Gadsby's Tavern, built in 1785, serving the likes of important colonial figures like George Washington, John Adams, Thomas Jefferson, James Madison and James Monroe.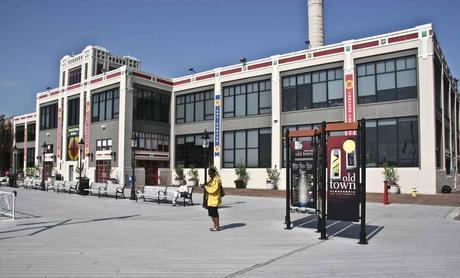 The Torpedo Factory turned Art Center, which produced torpedoes for World War I and II.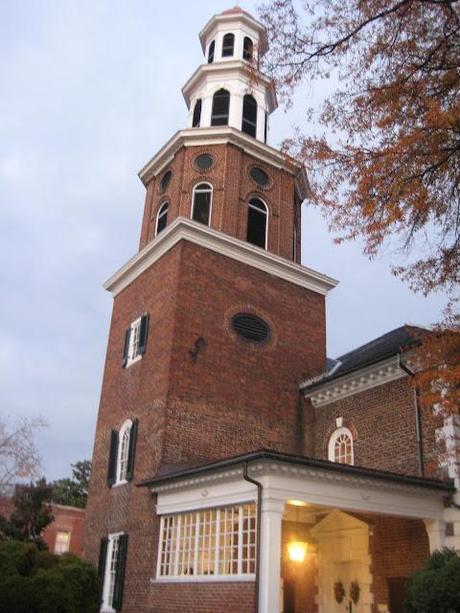 Christ
Church
where George Washington and Robert E. Lee worshiped (also featured in our engagement session).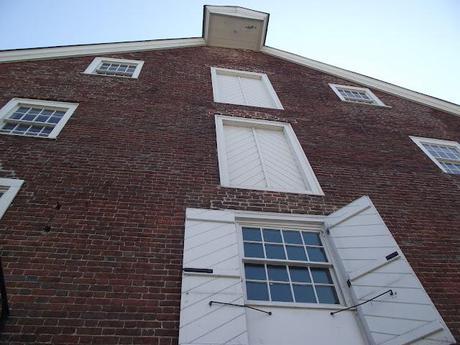 And probably a million more amazing things.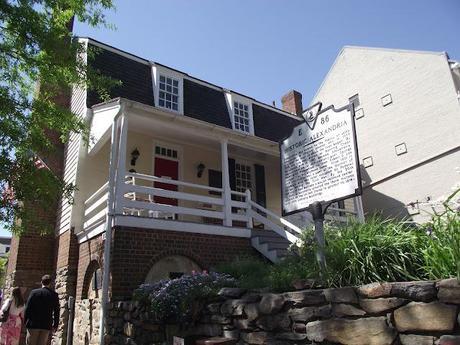 It's definitely a town you can walk around for ages and still never reveal all of its secrets.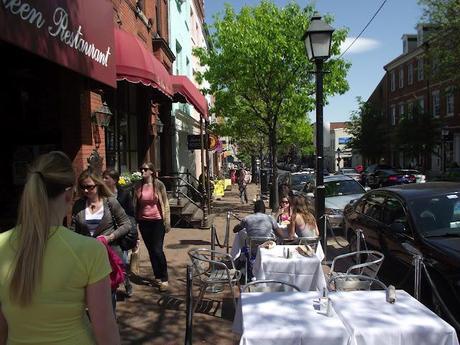 Every time we take a walk we always manage to find something new and beautiful. And it doesn't hurt that it only takes us about a 20 minute walk to get to the water's edge.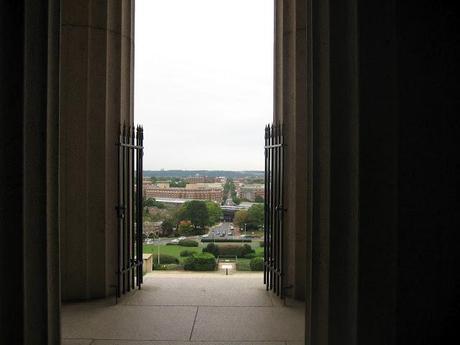 At this point in our lives, Old Town is the perfect place for us.We've got everything we need within walking distance and beautiful walkable scenery that can't be matched.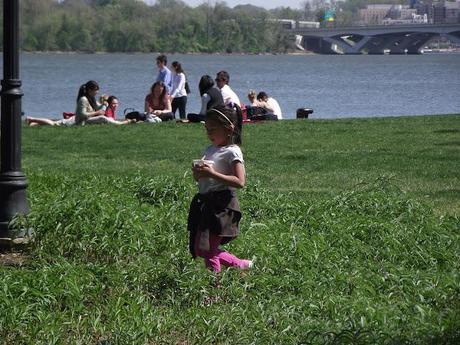 If you are looking for a day trip, I highly recommended coming to visit our little town.I promise it won't disappoint.