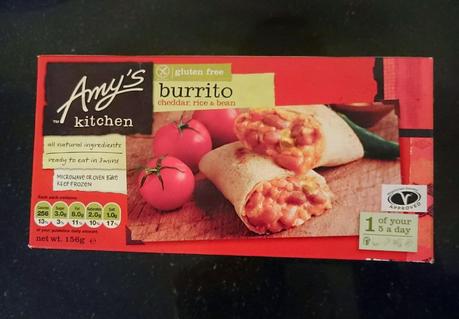 I've no need for gluten free food but sometimes I eat it anyway if a product looks good and I loved the sound of this burrito from Amy's Kitchen. I purchased it with my Ocado shop for £2 and this is the sort of convenience food that I am loving for lunch at the moment as Baby Review Addict doesn't give me a lot of time to eat!
You get one burrito in the box and it contains 256 calories. I should also add that it is a frozen product.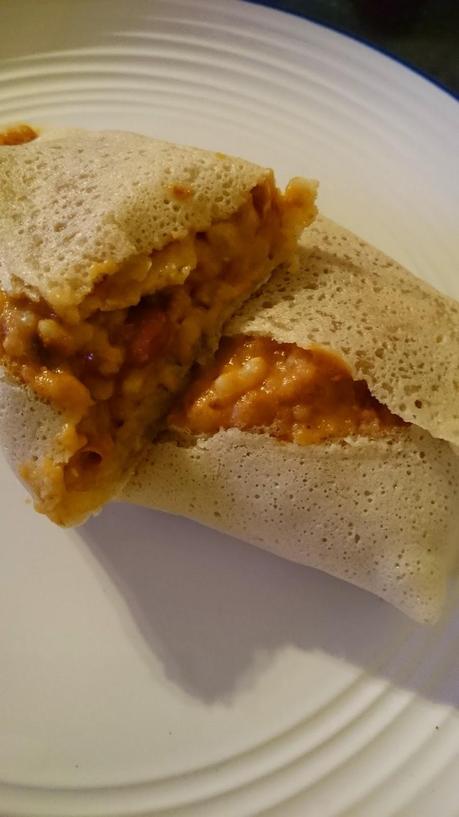 It's very simple to prepare, I just pop it in the microwave but you can also oven bake it. It contains beans, rice, vegetables and mature cheddar in a Mexican sauce. The tortilla is made from gluten free flour.
I tend to find that the burrito explodes a bit in the microwave, I just don't seem to be able to get it right even with adjusting the time so it's difficult to eat with your hands but that's a minor issue as it is very tasty.
The filling is quite mild in regards to heat but it's full of flavor and I love the addition of the mature cheddar. It's also very satisfying despite not containing that many calories and it definitely keeps me going until tea time. 
VerdictI eat a couple of these burritos a week at the moment, they are so delicious and filling, I may have to explore more Amy's dishes!