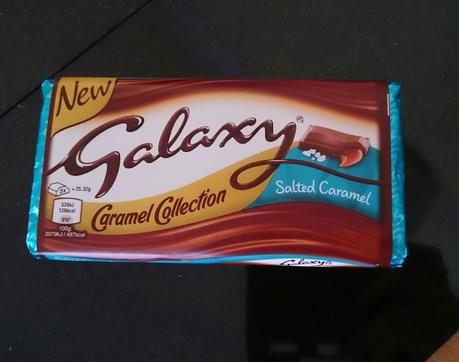 I bought this new Galaxy Salted Caramel bar mainly for Mr Review Addict as he loves salted caramel and he also prefers Galaxy chocolate whereas I am more of Dairy Milk kind of girl. That said, I was quite looking forward to trying too.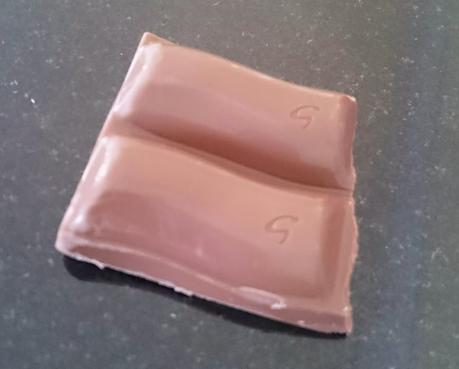 I haven't had much Galaxy since I reviewed Galaxy Nut Crunch back in 2013 but I was pleased to see that they are sticking with the curved blocks. I think they are bigger blocks from what I remembered, more like the ones in the single bars. You can have 3 blocks for 126 calories.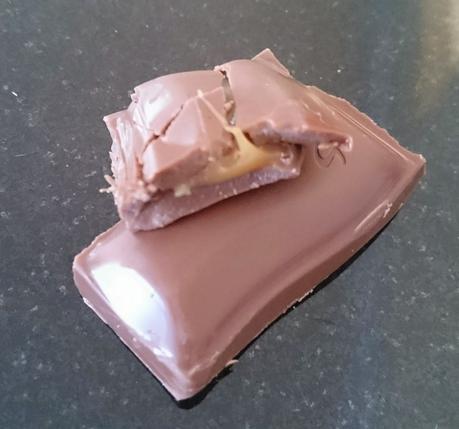 Salted caramel is a bit "done" now but that doesn't stop me enjoying it. It was just the right level of saltiness for me and it did go well with the Galaxy chocolate. As much as I love Dairy Milk chocolate I am not sure that a salted caramel version would be as nice as this bar.
Verdict
Although not a hugely exciting addition to the Galaxy range, I have say that it is probably my favorite. I guess Galaxy like to keep it fairly conservative but I would love for them to create some kind of mental bar like the Cadbury Marvellous creations.