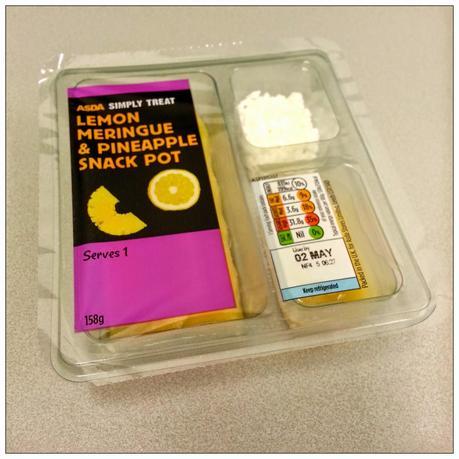 I noticed some new prepared fruit packs in Asda the other day and I was particually intrigued by this Lemon Meringue & Pineapple Snack Pot. I get the whole lemon meringue thing...but with pineapple? I do love pineapple though and I've been loving it even more since I got pregnant so it was worth a go. I think it was £1 and it contains 199 calories.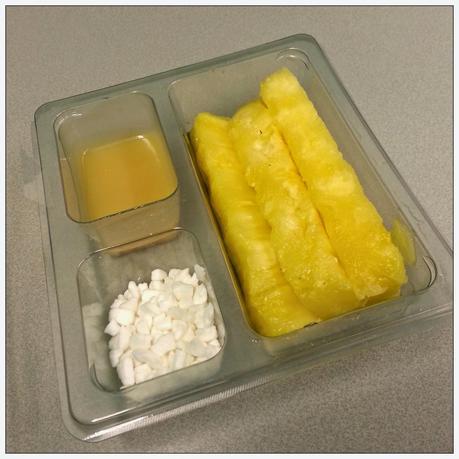 In the pot you get several slices of fresh pineapple, a little pot of lemon curd and another little pot of meringue pieces. I assumed that the idea was to drip the pineapple into the lemon curd first and then the little pieces of meringue would stick to it.
The pineapple was lovely and juicy, no woody bits at all. The lemon curd was quite strong and sweet so along with even more sweetness from the meringue it did take away from the pineapple a bit.
Verdict
I did enjoy this snack but personally I would prefer to eat the pineapple on it's own as I love the taste of pineapple and the other bits just sort of covered it up. However I imagine that it would appeal to fussy kids or people who perhaps struggle to eat fruit as it is quite a fun way to eat it!