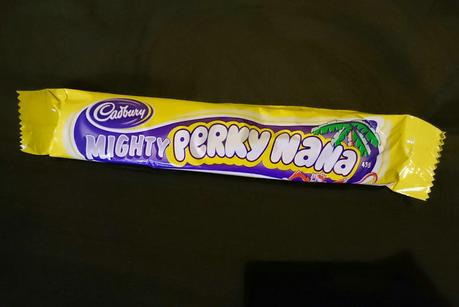 I got this bar with my Ocado shopping for £1.65. It is an import from New Zealand, hence the price but I couldn't resist buying it, mostly because of the name! Mighty Perky Nana is one of the strangest names for a chocolate bar that I have come across and I have no idea where the name comes from ...perhaps one of my readers can enlighten me?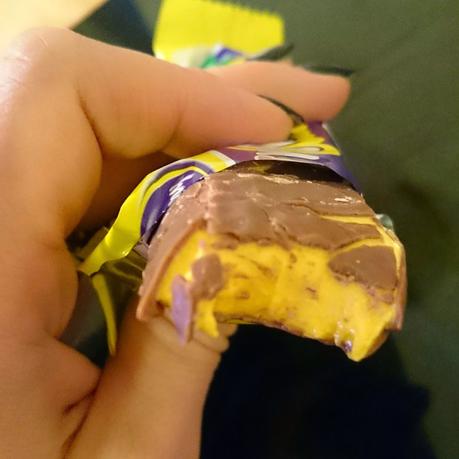 So anyway this bar is a banana chewy thing covered in milk chocolate, it tasted like Dairy Milk to me, not the rubbish cheaper stuff. The chewy bit however is probably as cheap as you like but I enjoy that in a banana sweet! It has a warning that 2 of the colourings (E102 and E110) may have an adverse effect on activity and attention in children; not a problem to me!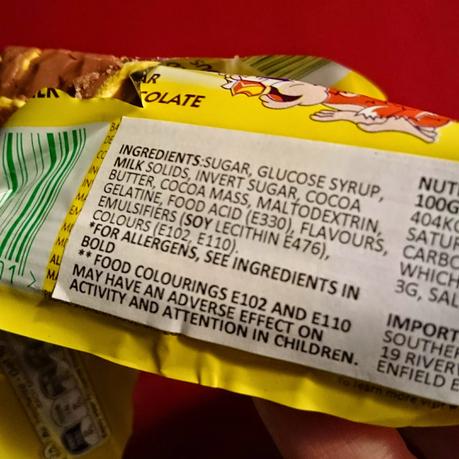 The inside is like a thicker version of a Milky Way and the banana flavor is strong and artificial but again this is how I like it! The banana and chocolate combination was addictive (was it those E numbers?) and I enjoyed the light texture...and it is quite a light bar at 180ish calories for 45g!
VerdictNot one to feed the kids but for bigger kids who like banana sweets then you can't really go wrong with a Perky Nana!