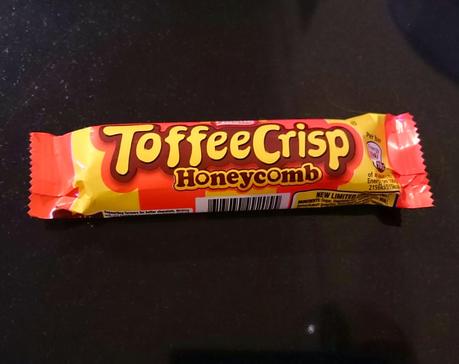 I saw the limited edition Honeycomb Toffee Crisp reviewed on Kev's Snack Reviews the other day and it didn't take my chief snack hunter AKA Mr Review Addict long to track it down for me in our local Londis store. Its a 38g bar and contains 197 calories.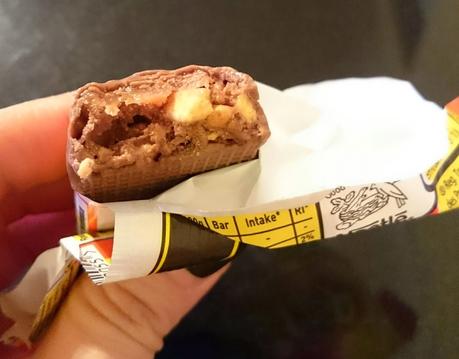 It's been a while since I have had a Toffee Crisp, it's a simple bar and not one that I actively go looking for if I'm on a chocolate mission, but when I do have one I always enjoy it. I wasn't sure how the addition of honeycomb would work but it does work quite well as a Toffee Crisp is both crunchy and chewy, just like honeycomb. The flavor is fairly subtle, just a slight hint of honey but it was enjoyable.
Verdict
I enjoyed the addition of the honeycomb to my Toffee Crisp but it's not exciting enough for me to be shedding any tears over the the fact that it's only a limited edition. 4 stars from me which is the same as what I would rate a normal Toffee Crisp.