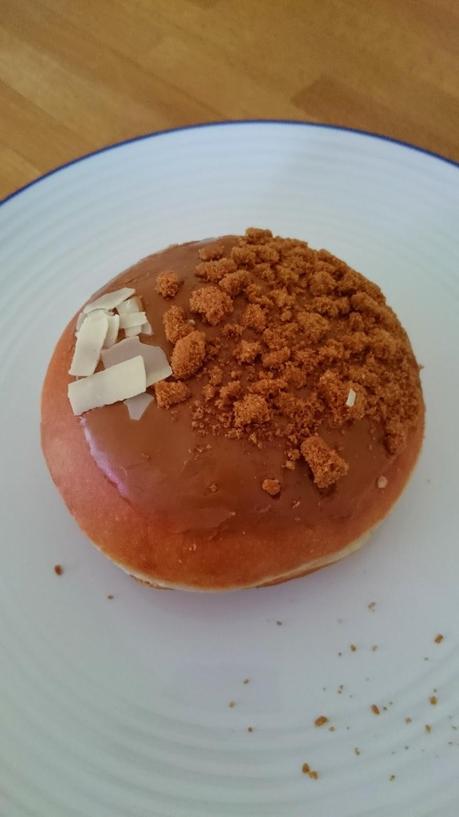 Despite having a 6 month or so break from blogging, I still continued to read other foodie blogs when I got the chance and one of those blogs which always has me popping out to the shops is Grocery Gems. When Katherine mentioned this new Lotus Caramelised Biscoff doughnut from Krispy Kreme, I did of course make it my mission to track it down, not that it was hard given that Krispy Kreme seem to be everywhere these days (which not a bad thing)!
I think my reaction when I saw that such a thing existed was "holy shit!" because the Lotus biscuits are incredibly moreish and the spreadable version is well to be honest it's like crack, not that I've ever tried crack but it's addictive and I actually don't often buy it because I can't put the stuff down.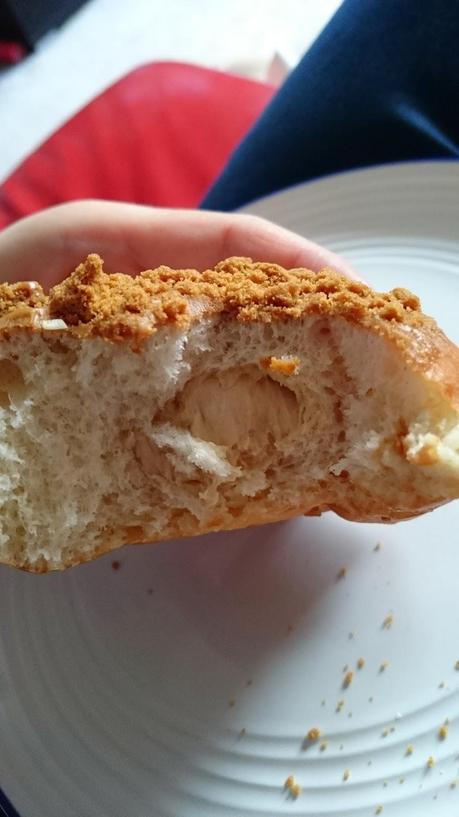 This little beauty is filled with Lotus Caramelised biscuit spread infused Kreme and then topped with biscuit spread, biscuit crumb and some white chocolate shavings. I have no idea how many calories it contains, nor do I wish to know!
It tasted as good as I had hoped. Of course the doughnut was light and fluffy as you would expect from KK and the biscuit infused creme was smooth and creamy like a butter cream with a light biscuit flavor. The toppings added more of a Lotus Caramelised biscoff kick and I loved that they used the crumb to add texture. The white chocolate didn't really come through, I think it was more there to look pretty but that was in no way a problem.
VerdictKrispy Kreme win top marks from The Review Addict once more (see my review of their Peanut Butter Kreme doughnut), I really hope that this is a permanent fixture!