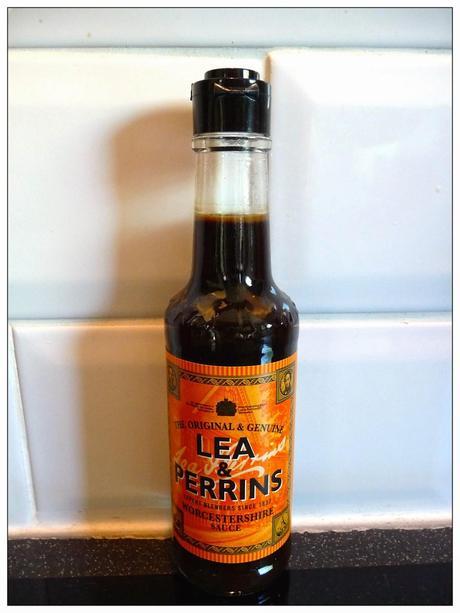 Today I am reviewing and oldie but a goodie! Lea & Perrins Worcestershire Sauce has been around 1837 and it takes a full 18 months to mature. I was sent this bottle to review and I jumped at the chance because I have to admit that it's an item that was missing from my kitchen cupboard. It shouldn't be though because since I was a kid I have loved the stuff.
I would have thought that most of my UK readers will be familiar with Worcestershire sauce but if you're not then it's a dark brown and thin consistency. It is made from vinegar, molasses, sugar, salt, tamarind extract, onions, garlic and spices.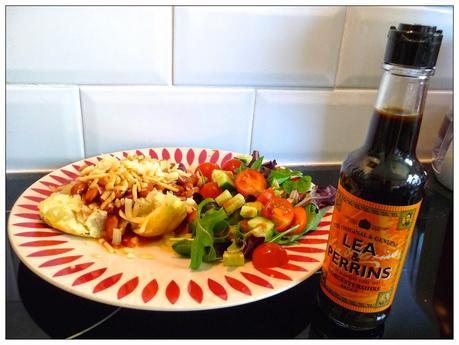 Worcestershire sauce can be used in lots of dishes. This evening I mixed it in with a veggie chilli and I imagine that it would be great in a spag-bol. I personally think that it's best to keep things simple though and personally I cannot get enough of it on cheese on toast! Since being pregnant I am obsessed with jacket potatoes with cheese and beans and for lunch today I added a very generous splash of Lea & Perrins into my baked beans and it really added a nice flavor to it.
Verdict
I am always going to make sure that I have a bottle of Lea & Perrins Worcestershire Sauce in my cupboard. It's such a versatile ingredient and I love the strong flavour!