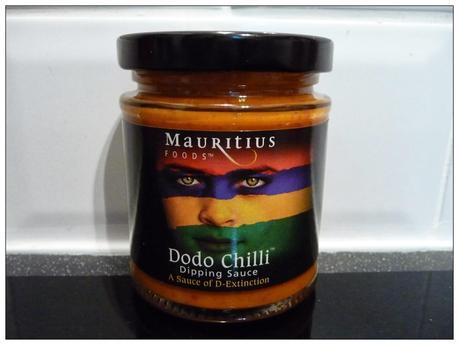 Mauritius Foods very kindly sent me this jar of Dodo Chilli Dipping Sauce last week and I was really excited to try it as I love spicy food. It is made from a unique family recipe that has been passed down from generation to generation but the thing I loved the sound of the most is how it is described as having a great chilli flavor that won't incinerate your mouth. This is right up my street because even though I love spicy food, I don't like it so hot that it blows your head off and you can't actually appreciate the flavours.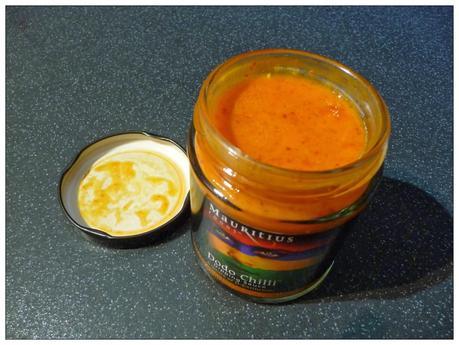 It has a very basic list of ingredients which I always like to see on this sort of product and the sauce is a beautiful, bright orange color. The smell is amazing and it tasted pretty amazing too! The chilli flavor is really strong with only a very mild tingle on the tongue rather than a full on heat which was perfect for my taste. I also got a hint of garlic and an almost citrusy aftertaste and soon found myself thinking of lots of uses for this sauce.
Verdict
I have been dipping potato wedges, crisps, carrots and all sort into the pot (don't worry I am not a double dipper!) and it's also really nice added to a cheese toasty to spice it up a bit! The pot also suggests adding it to a bacon butty which is next on my list to try! You can purchase Dodo Chilli Dipping Sauce online from the Mauritius Foods online store for £2.49 and they also sell a Dodo Chilli Cooking Sauce for £2.89.